Visitor Information
Famous For: Aesthetics, Wildlife, 450-year-old Banyan Tree
Entrance Fee: No entry fee.
Visiting Time: Opens from 8.30 am till 4 pm, and is closed on Sunday and public holidays.
Visit Duration: The grounds remain open from 8.30 am to 10 am, and reopens at 2pm to 4pm.
The chirping of birds in the morning, the flickering rays of the sun seeping through the leaves are some of the moments when a person is truly mesmerized by the beauty of nature and creation. The Huddleston Gardens of Theosophical Society located in Adyar, Chennai takes you on a similar journey of tranquility and a deeper understanding. This garden has distinctive collection of trees and a beautiful landscape, and has several facilities nearby including a library and a bookshop.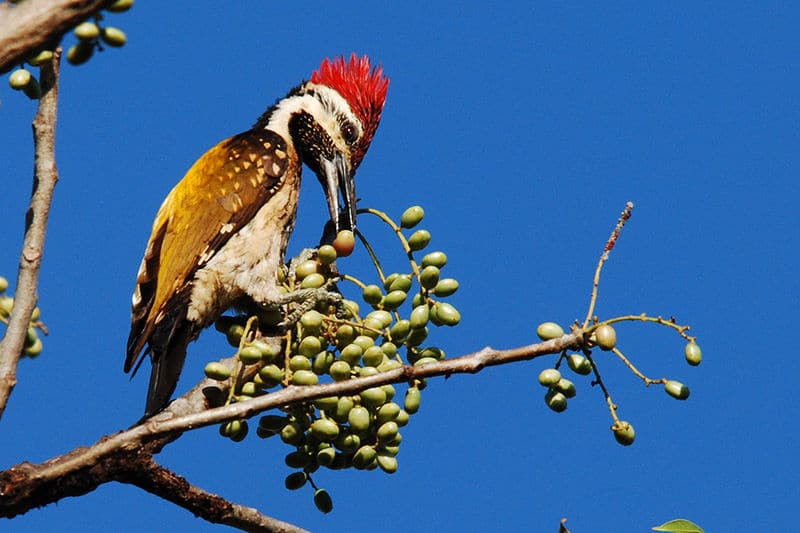 Traveller Tips
The entire garden is covered by a large variety of flora and fauna, and you can capture some of these only by using your phone, since cameras are not allowed.
The garden has strict rules when it comes to timings, so you need to plan accordingly.
The rich wildlife of this garden includes different species of spiders and snakes, so be careful in those woods.
Things to Do
These gardens provide the perfect getaway from the hustle and bustle of city life, and provides a clean and peaceful environment for meditation and relaxation.
There are mansions built in the European architecture, and religious structures which includes the components of every religion. All these is a treat for those who want to learn more about the diversity and history of our culture, and the philosophies related to it.
Even though photography is not allowed inside the premises of this garden, it is a very good location for picnics, sightseeing, and the perfect destination for wildlife explorers.
Availability of Guides
Even though there are no guides provided by the society or near the garden, there are several agencies in the city who provide professional guides as consultants if you want to learn more about this garden.
Best Time to Visit
The time between October and December is when the growth of vegetation is at its best across the country due to the frequent rains of monsoon. The same can be said for the vast expanse of greenery seen in this garden.
The true beauty of this garden is revealed in the above-mentioned climate, but you can enjoy the fresh and invigorating air of this garden in any season. A brisk walk during the summer mornings and a warm energetic start in winter season.
Also, there are separate timings for different sections of this garden. The opening time for the bookshop here is 9.30 am till 12.30 pm, and it reopens on 2.30 pm and closes on 5.30 pm. The library and the display of ancient documents also follow similar timings except that they are open on all days except Monday.
How to Reach
One way of reaching this garden is by taking a bus to nearby bus stops like Karpagam Gardens. etc. Other options include taking an auto-rickshaw or a taxi from town area.
Interesting Facts and Trivia About the Huddleston Gardens of Theosophical Society
The headquarters of this society was originally situated in New York, and was later moved to Chennai.
This garden is located along the Adyar river, which is also an important source of its rich greenery and wildlife.
The society is based on several ideologies which includes investigating the laws of nature, encouraging the study of philosophy and science, and unifying humanity by overcoming the barriers of caste, race, sex, creed or color.
The society is open to anyone who supports the above ideologies and each member gets to decide their own lifestyle.
The entire idea on which this society is based upon can be clearly understood from the very first look of its emblem, which has the slogan "There is no religion higher than truth", with the symbols of several religions on it.
Also, the popular attractions of this place include the rare mahogany and banyan tree, out of which the banyan trees are now fenced for its protection.
Nearby Attractions
Qurasani Mosque
Elliot's Beach
Jalakandeswarar Temple
VGP Golden Beach
Indian Institute of Technology, Madras
Besant Gardens
Besant nagar beach
MGR Film City
Nearby Restaurants
Hotel Crescent Adyar
Munveedu Restaurant
Animal Kingdom Theme Restaurant
Nikkys kitchen
Zaitoon
Anjappar Chettinad Restaurant
Sigree
Dindigul Thalappakatti Restaurant
Chennai offers many different attractions for everyone, and has two different faces – a busy urban life, and the traditional rural life. It has a wide range of beaches, temples, churches, mosques, amusement parks and gardens – all of which are a unique symbol of its diverse traditions and lifestyles. The Theosophical Society garden is one of such popular locations in Chennai, where you get to relax and take a break from your hectic work schedule. And if that's not enough, this garden also provides several resources to learn and increase your knowledge about human history.