Visitor Information
Famous For: Wildlife, Photography
Entrance Fee: For adults, the entry fee is 30 INR per head. For children between the ages of 2-12 years, the fee is 10 INR, and the entry is free for children below the age of 2 years. For clicking pictures inside the park, you will need to pay a fee of 25 INR.
Visiting Time: This park remains closed on all Tuesdays. Except that, the timings are from 9 AM to 5 PM.
Visit Duration: There is no particular limit on the amount of time you spend here except the opening and closing timings.
Arignar Anna zoological park is home for more than 160 species of animals, which makes it one of most popular wildlife habitat in the country. This park offers the perfect environment and ambience to relax and learn more about other life forms on earth, including many different rare species of insects, birds and animals.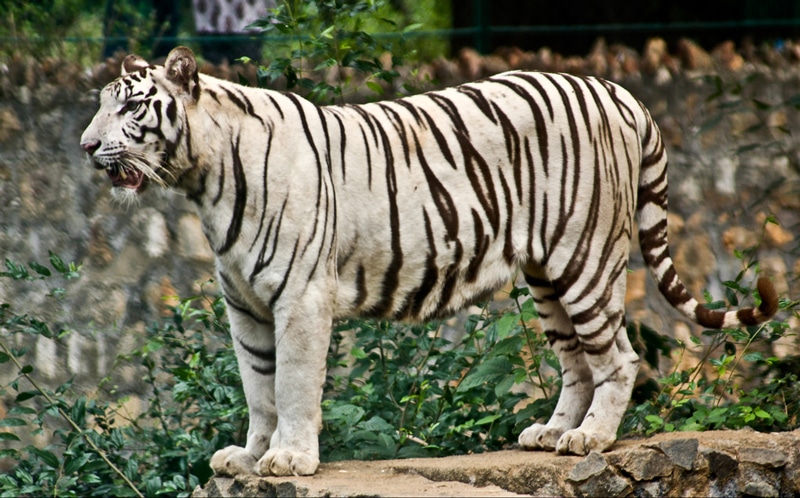 Traveller Tips
Even though there are a variety of safaris available in this park, renting cycles for visiting the different locations of this park is preferred because of lesser cost and more fun.
Parking facility is available for your vehicles at nominal charges.
The trips around the zoo can take hours, and therefore it is advisable to take a good supply of drinking water while you are on these trips.
Carrying food inside is not allowed, and there is a canteen located inside this park.
Things to Do
To begin with, you get to see a large number of animals including blackbuck, lion-tailed macaque, panthers, lions. hyenas, jaguars and much more.
There are different safaris available at this park including a lion safari and a deer safari, and each of these has different costs based upon the age of a person.
This park also has a library, where you can learn more about the living environment and the habitat of these animals.
People often like bringing their kids and family here, making this a popular location for photography.
Availability of Guides
There are many types of private day tour arranged by agencies located in the city and several online websites that also provide extra services like picking you up from your hotel and much more.
Best Time to Visit
The harsh climate of Chennai often makes it difficult for visitors to enjoy the scenery of such popular locations, which is why people prefer visiting this park either in the morning time, i.e. 9 to 11 am, or in the evenings, i.e. 3 to 5 pm.
But even this park attains its true vibrant colors in monsoon season, and this place becomes more crowded by the end of every year.
How to Reach
The nearest railway station is the Vandalur station, and the park is located at a short distance of 1km from here. You can take an auto-rickshaw or a taxi to cover this distance. Even buses are available from the railway station to the park.
Also, this zoological park is a little far away from Chennai city, and you can either take a bus or a cab to reach here, out of which the option of travelling by bus proves to be the cheapest.
Interesting Facts and Trivia About the Arignar Anna Zoological Park
The wide range of wildlife seen here includes a variety of endangered species like the Asiatic lion, bison, white tiger, ostriches, Asiatic wolf and many more.
This park was recently hit by a cyclone named "Vardah" in December 2016, and was re-opened recently after the renovation works.
This park is surrounded by the dense vegetation of Vandalur Reserve Forest, which provides a proper environmental balance for the flora and fauna of this park. This is also the reason why this park is also known as the "Vandalur Zoo".
This park also provides several facilities to interact with the animals, birds, etc. which includes an Amphibian House, a Primate House, a walk-through aviary and much more.
A butterfly house along with an insect museum is another popular attraction of this park, and this house is constructed at a very high cost to provide the right landscape and environment to attract different types of butterflies.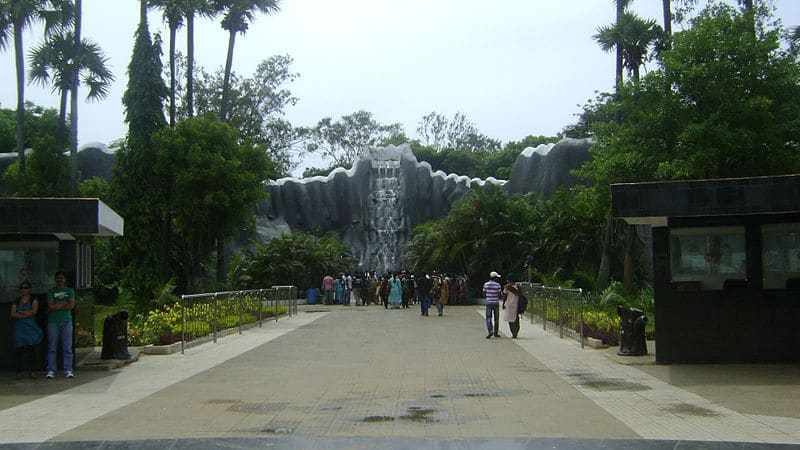 Nearby Attractions
Click Art Museum
Dakshina Chitra Museum
Sri Lakshmi Kuberar Temple
Kundrathur Murugan Temple
Gold Souk Grande
Uthukadu Amman Temple
Nearby Restaurants
SRM Chettinadu Restaurant
ABC Food Court
Al Safa
Chick Shop
Honey Spice
Sangeetha Restaurant
New Ayyanar Multi Cuisine Restaurant
Naattarasan
The climate in Chennai is often referred to as "wet and dry" climate, because of the extreme climatic conditions seen here. In midst of all this irregularities of weather and temperature, there are many different locations in this city, where you can witness the vast expanse of verdure and a peaceful environment. Even though the climate here is a challenge for the travelers, several tourist locations including parks and museums attracts visitors throughout the year.