Visitor Information
Famous for: Flora and fauna, photography, hill station, trekking
Entrance Fee: No entrance fee
Visiting Time: 9AM- 6PM
Visit Duration: 6 to 6 hours
It's not all about palaces and monuments in Rajasthan. Did you know that there is actually a hill station in Rajasthan? Then head over to Mount Abu. It is perched amidst the majestic Aravalli Ranges and is famed as the only hill station in the state. It is a perfect getaway from the heat waves of Rajasthan. The jewel of the place is undoubtedly the Mount Abu Wild Life Sanctuary. It is a definite change from the bustling tourist life of the city; a definite delight to those who like the scenic abundance of nature and wild life.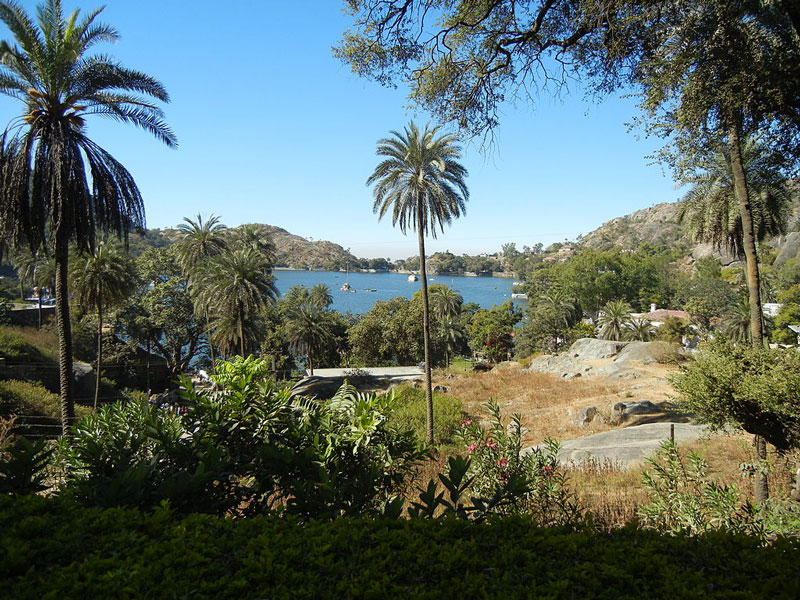 Traveller Tips
It's better not to feed the animals because you definitely don't want to interfere with their delicate diets.
It's a heaven for a wide variety of animals and birds, so it is your duty to keep the place safe and pollution free.
Wear comfortable clothes so that you are left free to explore.
Plastic Is Forbidden.
Things to Do
It is a must that you should head out to Trevor's Tank– a must visit place for those who travel to Mount Abu. This man-made heaven houses some of the best species of crocodiles within its waters.
Go for a jeep safari, which costs at least Rs.500-600 per person. Make sure that you bargain.
Trek to the peaks of Mount Abu and you will be surprised by the scenic abundance and panoramic views it offers.
Availability of Guides
Benefit from a local guide if you are planning for a trekking expedition in Mount Abu. Consider with the Mount Abu Tourism Department to avail authentic and trustable guides.
Best Time to Visit
If trekking and exploration is on your list then better head out when the climate is still pleasant and cool, so that is why I suggest for you to plan your visit to the Sanctuary during the winters. Travelling in the summer and in the monsoons, does not really hurt if Mount Abu is your sole destination in Jaipur. However, if you have planned a trip throughout Rajasthan then I would not suggest this climate, because the heat waves might not treat you well.
How to Reach
Take a train from Rajasthan and get down at Morthala Railway Station which is only a mere 18 kms away from Mount Abu and you can easily cover this distance by bus or cab. Or you can also just walk the distance drinking in the scenic beauty of the land.
Interesting Trivia and Facts about the Wild Life Sanctuary
It harbours some of the wildest varieties of flora.
It was declared as a Wildlife Sanctuary in 1960.
Tit harbours leopards, common hedgehogs, boar, sambhars, common bear, sloth bear and mongooses which are just some of the major attractions of the Mount Abu Wildlife Sanctuary.
It harbours 350 varieties of bird species and even more varieties which are not recorded and unique to the region.
It is a bird watcher's paradise.
 Nearby Attractions
Dilwara Jain Temple
Nakki Lake
Peace Park
Jawai Lake
Nearby Restaurants
Wild Lake Restaurant
Apollo Restaurant
Hotel Chacha Inn
Domino's Pizza
SRP Inn
Sher-E-Punjab
Observe the wild fauna in their natural habitat and enjoy a day well spend in the scenic opulence of Mount Abu. It is a great escape from the heat of Rajasthan as well as from the hustle and bustle of city life. You have not seen Rajasthan if you have not paid a visit to Mount Abu.