Visitor Information
Famous for: Devotional Site, Historic Significance, Sightseeing, Photography, Trekking, Jogging, Experience Seeking and Wandering, Flora and Fauna Abundance, Connoisseurs.
Entrance Fee: There is no entry fee for visiting this temple hill.
Visiting Time: From 5 am to 8 pm, this hill temple is pretty much open throughout the day inviting its devotees to observe silence and penance whenever they feel like along with getting a breath of fresh air.
Visiting Duration: Between 2 to 3 hours is the average time of duration that you might spent here. But it totally depends upon personal interest and taste.
Parvati hill resting on the Parvati hillock 640 meters above mean sea level at the southern end of Pune city in Maharasthra was brought to existence by the great Peshwa ruler Balaji Baji Rao in the 17th century. One single hilltop resting 260 feet above the Pune city level that boasts of beautiful views all through the year with extremely pleasant climate, has renowned and spiritually refine shrines of so many Hindu gods- Lord Devdeveshwar, Lord Vishnu, Lord Vinayakar, Lord Vitthalla and Goddess Rukmini, Lord Kartikeya. The premier black stoned temple is of Lord Devdeveshwar. Parvati Hill is the number one spot for the people of Pune looking for a weekend respite from the constant bustle of city life.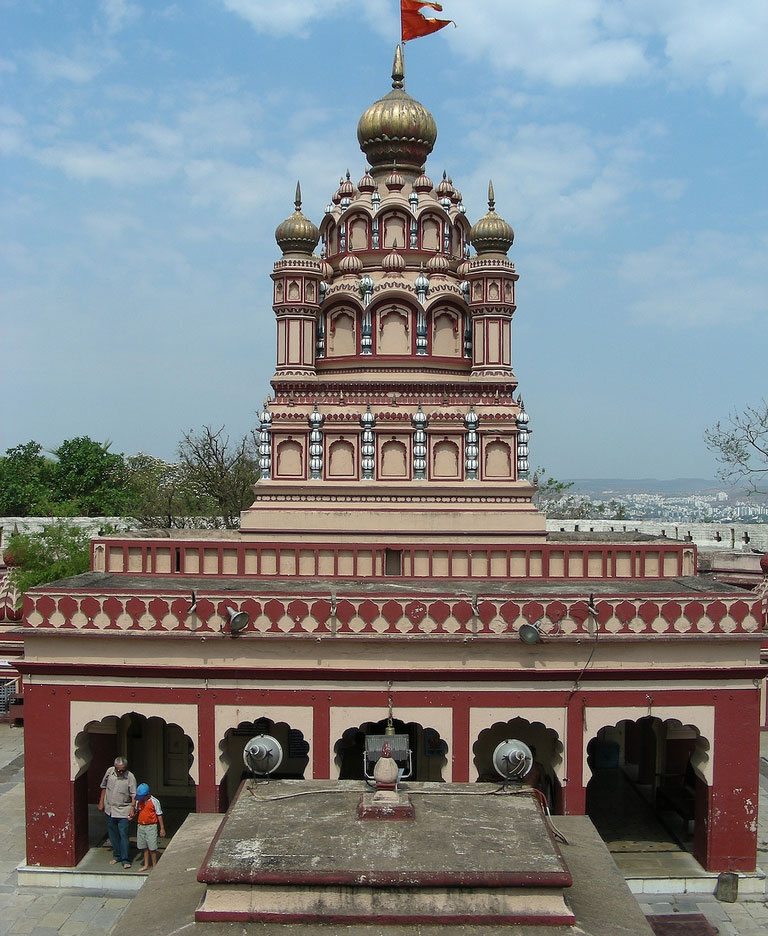 Traveler Tips
Absence of eateries in its immediate vicinity makes it important for travelers to get their own water bottles or snacks.
There is an absence of hygienic bathroom facilities here so be prepared accordingly.
There are about 103 steep steps to the temple which can get tiring for the non-regular or inactive people.
Make sure to keep safely most of your valuable belongings in your tour car or vehicle.
Senior citizens will find it difficult to reach the top of the temple so look out for that beforehand.
You'd need to park your vehicles a bit further away than the immediate temple premises as there are no parking facilities right near to the temple.
Avoid going during state holidays if you do not want to handle crowds as this place can get extremely crowded during those times.
The surroundings need to be a bit more maintained and there is lack of impeccable cleanliness. Try to not litter around that place and worsen the situation.
Things to Do
Pay your obeisance at the beautiful well-maintained temples here and regain your lost spiritual connection.
Visit the nearby Peshwa museum to understand the history and unveil a time travel journey looking at the exhibits here.
Come for a relaxing weekend with your family atop the hill that provides a mesmerizing panoramic view of the city of Pune from the highest point here.
If you are not really a temple person but value morning jogs, you could also come here for a refreshing and energizing brisk run up the 103 steps temple.
Click some of the most memorable photographs from up top here for your profile pictures.
Availability of Guides
There are no guides available and the hill is left to be interpreted by each in his own ways. The government could maintain it a bit better though.
Best Time to Visit
Although the place offers phenomenal views and weather all through the year, the months between August to February are exceptionally pleasing.
How to Reach
First arrive at Pune by means of Air (Pune airport) or rails ( Pune railway station). From there the closest bus station to arrive at the Parvati hill will be the Swargate Bus Station where regular buses ply. From here you can take auto rickshaw to reach this shrine.
Interesting Facts and Trivia About the Parvati Hill
This temple resting on an altitude of 260 metres above the city level was also utilized by the Peshwas to keep a watch on their encroaching enemies.
There is also a museum near to the Temple where extracts from the Maratha life are well preserved for posterity to watch, admire and learn from. These include manuscripts, inscriptions, coins, arms, idols, portraits and weapons.
It is known that in the famous Battle of Kirki the Parvati hill is from where the Peshwa king Balaji Bajirao watched the Britishers lose and flee.
The saga of how Kashibai mother of Shrimant Nana Saheb prayed and pledged in this mysterious yet powerful shrine atop Pune and got recovered quickly after that from her painful, infected right foot is well known. This shrine was where his son, the Peshwa then built the Parvati hill to fulfil his mother's vow.
The story behind the famous black stoned Devdeveshwara temple goes like this. Nana saheb and Chhatrapati Shivaji Maharaj shared great admiration and fondness for each other. It was almost a father-son relationship. On the demise of the Maharaj, the grieving Nana Saheb took Maharaj's ligneous slippers and along with a figurine of Lord Shiva in pure silver next to pure gold carved Parvati and a golden Ganesh in his lap laid the building blocks of the temple that now exists as Devdeveshwara temple here.
The linga in this temple has been seen as special and an origin from the waters of river Gandaki, Nepal.
These idols succumbed to theft in the year 1932.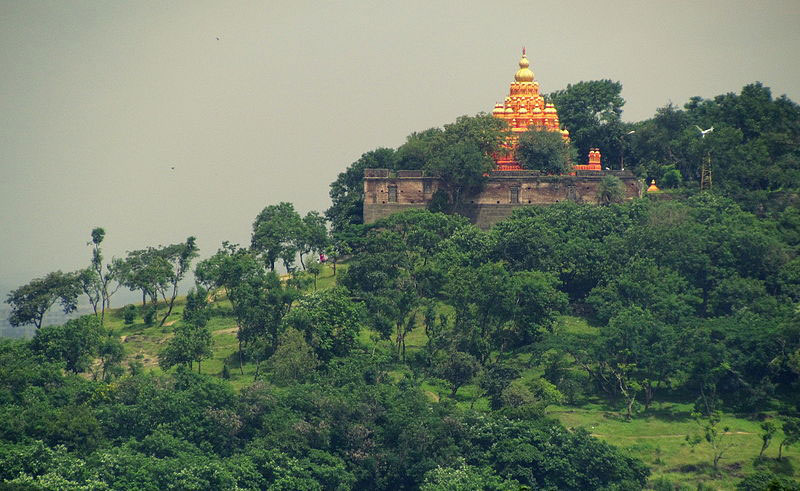 Nearby Attractions
Raja Dinkar Kelkar Museum
Sarasbaug
Sarasbaug Ganapathi Temple
Samadhi Sthan of Shrimant Nanasaheb Peshwa
Peshwa Museum
Vishram Bagh Wada
Saras Garden
Pataleshwar Cave Temple
Nearby Restaurants
There aren't any restaurants nearby to this temple hill only small shops or stalls.