Visitor Information
Famous For: History, Geography, Nature, Photography.
Entry Fee: No fee is required.
Visiting Time: 6 a.m. to 6 p.m. preferably, daily.
Visiting Duration: 30 minutes to 1 hour.
People say that Kerala is so beautiful that God himself resides here. In fact, the beauty of this southern state of India is so unique that, in spite of the rich diversity displayed by the state in terms of natural wealth, each and every beautiful aspect of nature can be equally distinguished and complimented. One such example of splendid beauty is found in none other than Munnar which is a popular tourist destination as of now. The view of Munnar, hence, imagined from the bird's eye view is truly magnificent and this scenic beauty can be experienced by each and every tourist at Top Station. The Top Station is the topmost point of Munnar from where the township of Munnar lay below to present a panoramic beauty. This view, accompanied by the rare flora and fauna, is so gorgeous that tourists are compelled to visit this place at least once in their lifetime.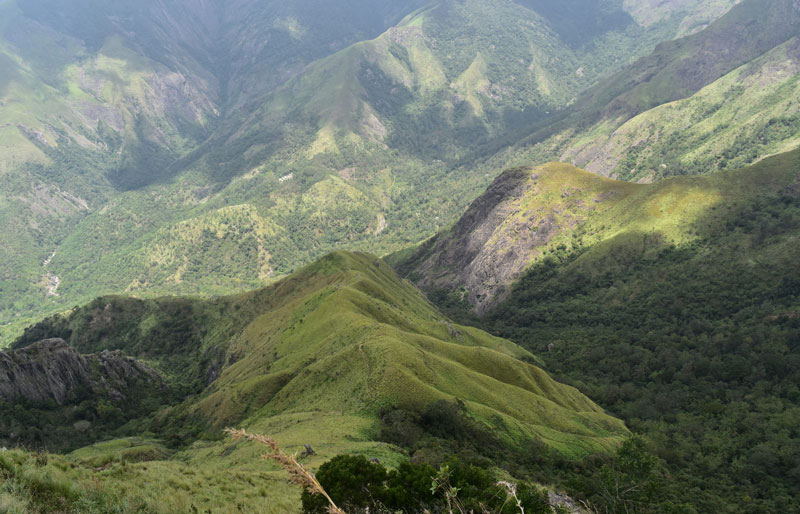 Traveller Tips
Wear comfortable shoes as you might be required to walk uphill and downhill while going to and from the Top Station.
Be very careful with your footings, especially when you are standing over the edges, because if you slip by chance, you might suffer a heavy injury or end up with a fatal accident.
Hire an expert guide to avoid getting lost if you are trekking for the first time.
Carry a first aid kit as a precautionary measure.
Things to Do There
Take photographs of the township of Munnar below and the panoramic view of the surroundings.
Try out the fun games that are hosted at this tourist point.
Have plenty of mouth-watering local dishes that would leave you with a desire to return to this place again and again.
Availability of Guides
Booking a professional guide would require prior consultation and booking with a reputed travel agency. The localities are helpful and can also help you out with any problem or can even provide some guidance.
Best Time to Visit
It is recommended that the tourists visit the place between November and February as the pleasant weather at that time would offer an amazing experience.
How to Reach the Place
The Top Station is located at a distance of 35.3 km from the heart of Munnar. Thus, you can reach the destination by hiring a cab or by boarding a tourist bus.
Interesting Facts About the Top Station
The Top Station is the topmost point in Munnar and overlooks the entire township.
A rare flower called Neelakurinji blooms in that place once in every 12 years. The rich blue flowers are a beautiful sight.
There are the ruins of a ropeway line across Top Station that was once used as a medium of transport while trading tea between Kerala and Tamil Nadu.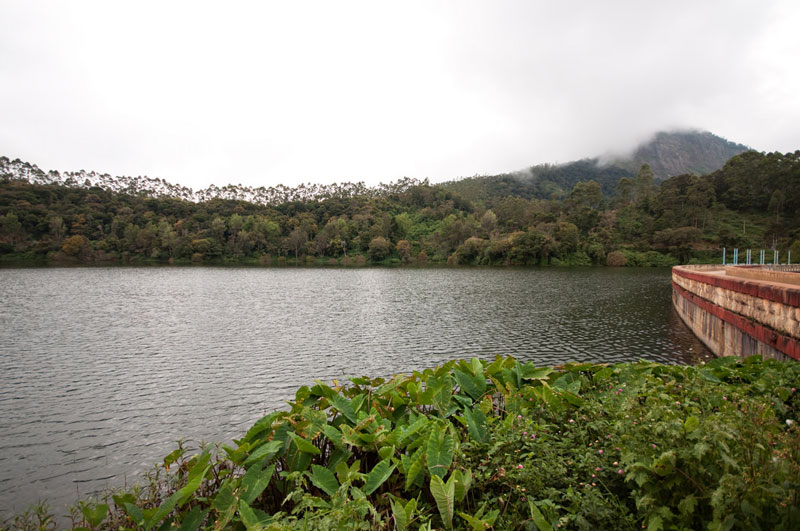 Nearby Attractions
Eravikulam National Park
Anamudi
Devikulam
Blossom Hydel Park
Munnar Tea Museum
S. I. Christ Church
Fun Forest
Kolukkumalai Tea Estate
Kundala Dam Lake
Atukkad Falls
Nearby Restaurants
Rapsy Restaurant
Saravana Bhavan
Al Buhari
N. Restaurant
Mayabazar
Sri Niwas Restaurant
Copper Castle Restaurant
Sri Mahaveer Bhojanalaya Restaurant
KTDC Tea County Restaurant
Hotel Hill View Munnar Restaurant
The Top Station is an enchanting place to visit with friends and family. The birds dotting the clear blue sky and the beautiful surroundings instill peace in the hearts of the travelers. They are filled with a rejuvenating energy and the desire to visit this place again and again. Hence, the Top Station is a must visit for all.