Visitor Information
Famous For: History, Geography, Nature, Photography.
Entry Fee: Entry is free of cost.
Visiting Time: 6 a.m. to 6 p.m. preferably, daily.
Visiting Duration: 30 minutes to 1 hour.
Sandalwood has been one of the most expensive trees that you can think of since ages. And, since every expensive thing is desired by all, sandalwood forests are often attacked by dacoits who take down the logs to incur immense wealth after selling them off. These headlines that we have often come across in the newspapers are not false. In fact, they had taken place and still take place in secrecy in the state of Kerala sometimes. One such plantation which Kerala is famous for all over the world is the sandalwood trees that needs protection due to these exploitations and illegal activities. At Marayoor in Kerala, there is a natural forest of sandalwood which is protected by the Forest Department at present. Thus, tourists from all over the world come to visit this place to revel in the aroma of one of the most expensive natural products on the earth.
Traveller Tips
Forget about wearing heels because the road on which you will have to walk on is not very smooth to give you a very comfortable experience.
Carry a bottle of water because you will definitely feel very thirsty after a long walk. You can even quench your thirst by having fresh coconut water sold in movable vans by the local vendors.
Before embarking on a trip to Marayoor, check if you are carrying a valid government id proof because the Forest Department would not permit you to linger around this place without having verified your identity.
Things to Do
Take photographs of the sandalwood forests and the panoramic view of the surroundings.
Go for a trek around Marayoor and enjoy the peaceful ambience in the lap of nature.
Visit the small shops that sell souvenirs for the tourists.
Availability of Guides
Guides are rarely found at Marayoor. So, please consult a travel agency from beforehand if you want to be accompanied by a professional guide.
Best Time to Visit
You must try to visit Marayoor in either December or January if you want to experience the best weather conditions at this enchanting place.
How to Reach the Place
Marayoor is located at a distance of 39.3 km from the heart of Munnar. Thus, you can reach the destination by hiring a cab or by boarding a tourist bus.
Interesting Facts About Marayoor
Marayoor is famous for the abundance of sandalwood in the world.
There is a factory run by the Forest Department that processes sandalwood here.
There are the ruins of some pre-historic caves in this region on which mural paintings have been discovered.
The unique burial ground, that is, the Dolmenoid cists are located in this region.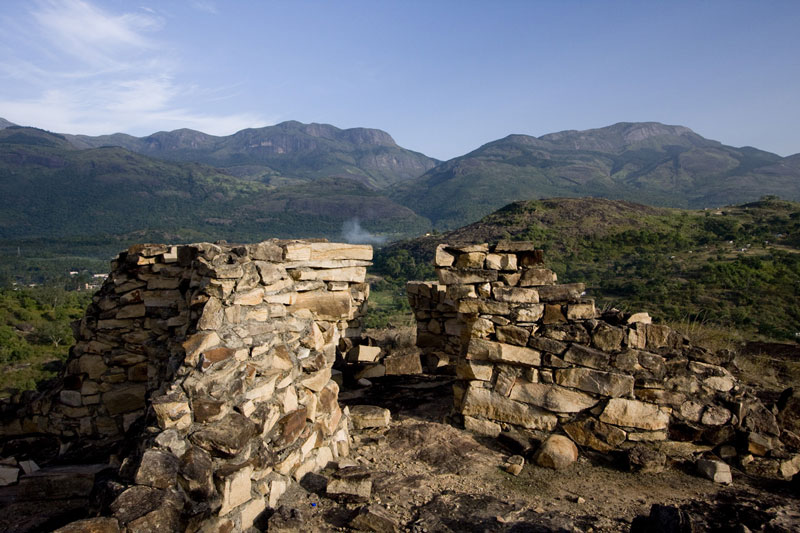 Nearby Attractions
Eravikulam National Park
Anamudi
Devikulam
Blossom Hydel Park
Munnar Tea Museum
S. I. Christ Church
Fun Forest
Kolukkumalai Tea Estate
Kundala Dam Lake
Atukkad Falls
Nearby Restaurants
Rapsy Restaurant
Saravana Bhavan
Al Buhari
N. Restaurant
Mayabazar
Sri Niwas Restaurant
Copper Castle Restaurant
Sri Mahaveer Bhojanalaya Restaurant
KTDC Tea County Restaurant
Hotel Hill View Munnar Restaurant
Marayoor is an enchanting place altogether. Not only is it rich in the presence of the largest natural sandalwood forest, but, this place is also the witness to the ancient times. This can be said with conviction because of the number of old cave structures that have been discovered on this very spot. The paintings on the walls of these caves prove the existence of nomadic life in this region. Thus, this ancient place of rich history and an expensive vegetation is a must visit for all.