Visitor Information
Famous for: photography, hill station
Entrance Fee:10 per head (separate charges for boating)
Visiting Time: 9:30 AM to 4 PM
Visit Duration: 2 to 4 hours. (Depending upon your interests)
Cradled by the Western Ghats, secured amidst the convergence of flowing rivers- Munnar is the prestigious tourism hub of Kerala. This cute little hill station is perched 5600 feet above sea level and harbours some of the most exquisite views of the rugged mountain terrains. How wonderful it would be to spend some quality time with your family and friends in this beautiful hill station in God's own country? Even more surprising is the fact that the place offers you a lot of fun adventure activities apart from just scenic views and waterfalls. Here are some of the things that you need to keep in mind before visiting Mattuppetty Dam in Munnar.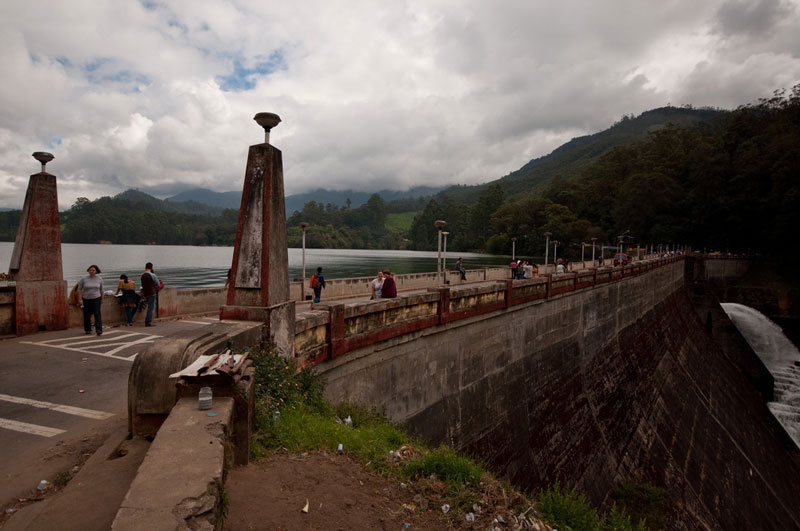 Traveller Tips
Make sure you don't carry any litter with you.
Munnar falls under the protected forest area managed by the Government of Kerala. The entire Western Ghats region is in fact protected area and you cannot carry your litter into the area. You must take care not to disrupt the balance of the delicate eco-system.
Munnar is a strictly plastic-free zone.
Make sure you bring your adventure spirit with you because right from trekking to rock climbing to boating, Mattuppetty has it all. All of a sudden, you realise that it is not all about scenic views and rolling hills.
Make sure you have packed comfortable clothing. Always pack your wardrobe according to the season that you have chosen for travel.
You should definitely have a first-aid kit with you. It is always better to be safe than sorry. You are going to need it, especially if you have kids with you.
You need to make sure that you have packed all handy medicines with you. This is extremely important especially if you are on prescribed drugs.
Now, this one I don't need to remind you, but just in case you forget, I must remind you that your camera should be with you at all times.
Make sure you have all your valid ID proofs with you. You might need it to get into some of the places in Munnar.
You need prior permission to visit the Mattuppetty Indo-Swiss Dairy Farm. This can be availed online or please consult with your tour guide. If you avail a tour package, then this is not your headache. Getting you to places will be the responsibility of your agency. So, I advise you to avail the expertise of a tour agency.
Things to Do
What about a lovely picnic overlooking the beautiful lake which is as still as a statue, reflecting the heavens above? Wonderful, isn't it? Then don't you hesitate, because this is a golden opportunity for you.
The Mattuppetty Dam and it's still waters offer you the opportunity for the perfect boat ride. How great would it be to traverse the waters of this great dam with such lovely picturesque surroundings? The package for boating starts from INR 300 and is subject to change depending on the number of people and distance covered.
You also have the chance to choose between ordinary boating and speed boating.
You can book a wonderful trekking expedition in the surrounding Shola Forest ranges. The dense and abundant forestry gives you the chance to conquer the highest peak in Kerala- the Anamudi peak. This trekking expedition is definitely worth the climb.
Rock climbing at Meesapulimala is not for the weak hearted. This expedition can be quite challenging and would definitely test your physical as well as mental capacity to withstand challenges.
If you are not up for trekking then you can go for a walk in the Shola forest ranges as this is much less challenging than rock climbing and other treks. Drink in the beauty of the surrounding dense Evergreen Deciduous forest and observe the wild flora and fauna in their natural habitat.
The Mattuppetty Dam serves as a wonderful take off point for Para gliders.
Availability of Guides
Hiring the expertise of a local guide is advised because Munnar is all about its unexplored territories. The tourism department in Munnar is highly efficient and well managed. So, you won't have to wait around to hire the expertise of a local guide. It is only a finger-tip away as you can consult with a tourist agency online, prior to your visit. Or you can simply avail a tour guide after you have reached the place. What you will need, is someone who has knowledge of the local culture and history of the place. So, make sure you hire a proper guide from the official tourism office at Munnar. This is always best advised so that you won't have to endure any inconveniences later.
Best Time to Visit
Kerala is a land you can visit at any time of the year. It always has something to give you in return. Come, summer and the sun breathes new life into the greens of the land. The monsoons cover the land in a glittering sheen and the winters are the perfect combination of warmth and shivers. It is a unique balance that only this tiny strip of land can create. But since your visit to Munnar would be exploratory in nature, I would suggest that you avoid the monsoon months which generally extends from June to August and from October to November. However, due to recent climatic changes, the monsoons have changed course. Monsoons can eliminate your chances at trekking expeditions because the valleys can be quite slippery and often dangerous. Both the summers and the winters are an ideal time for you to plan a trip to Munnar.
How to Reach Mattuppetty Dam
Unfortunately, there are no direct trains to Munnar. You have to get down at Aluva Railway Station. From here you have to traverse approximately 120 kms to reach Munnar. You can hire a cab or avail the local transportation facilities according to your interest. You can also get down at Angamaly Railway Station, but the distance is pretty much the same, just give or take a few kilometres. The nearest airport to Munnar is the Cochin International Airport, which is 140kms away from Munnar. I would advise you to hire a cab from either of these two stations, because it is more convenient, especially if you are travelling with your family.
Interesting Facts and Trivia About Mattuppetty Dam
A lion share of India's electricity is being generated by the hydro-electric power projects in the country. Harbouring some of the very first hydro-electric power plants in Asia, the country knows all about its water resources.
This storage concrete gravity dam is yet another feather to the hat of India's hydro-electric project.
The Mattuppetty Dam is perched at atop a jagged terrain. The highest peak in Kerala- Anamudi is only a few kilometres away from Mattuppetty Dam.
The prestigious Indo-Swiss Project is another attraction in Mattuppetty Dam. The plush dales of the surrounding regions have helped in the growth of this International Livestock Project.
The Full Reservoir Level of the Dam is estimated at 1599.59 M.
The dam is perched 1650 metres above sea level.
The Mattuppetty Dam is an indispensable part of Kerala's Hydroelectric Project and plays an even more crucial part in the revenue generation of the state.
There are plenty of petty local shops nearby which gives you the opportunity to collect some souvenirs to take back home. The shops are managed by the District Tourism Promotion Council so you need not worry that you would be stripped off your money.
Mattuppetty can be roughly translated as 'cattle village' in colloquial tongue. The dairy farm at Mattuppetty houses an approximate of 150 varieties of cattle. It is also a centre for research headed by the Government of Switzerland.
This petite hill town is the perfect example of ethnic culture blended with colonial leftovers. Adorned with petite cottages, large tea plantations, dairy farms, lakes, dams and plush green valleys, Mattuppetty is the ideal vacation getaway.
Nearby Attractions
Munnar is one of the most favourite tourist hubs in Kerala and if there is any doubt as to why then you take a look at this list. Every nook and cranny of the valley is a tourist spot!
Chithirapuram Palace
Tata Tea Museum
Mattuppetty Indo-Swiss Farm
Kundala Lake
Eravikulam National Park
Megalithic structures
Hydel Park
Pothamedu ViewPoint
Cheeyapara Waterfalls
Anamudi Peak
Salim Ali Bird Sanctuary
Pothamedu view point
Life of Pi Church
Meesapulimala
Nearby Restaurants
Rochas Restaurant
SN Hotel
Rapsy Restaurant
Gurubhavan
Hotel Hill Spice
Pizza Max
Saravana Bhavan
Zeviya Restaurant
Hazrath Hotel
Surya Soma
Hotel Silvertips
Every nook and cranny of this picturesque hill station is a tourist spot. Perched atop rolling Meadows and tall peaks, the landscape of Munnar changes in split seconds, surprising you at every turn. Munnar is quite an extraordinary experience not only because of its scenic abundance, but also for its historical antiquity and the crucial role it played during the colonial period in the history of Kerala. So, sit back and be prepared to be wooed by the beauty of Munnar.