Munnar in Kerala is aligned properly to the notion of Kerala as "God's Own Country". It is very pleasant all the year round, one of the most pleasant places of India, and it is a tourist haven that is as diverse as it is beautiful. It has dams, national parks, churches, museums and mountains that serve as tourist attractions, and also has amazing festivals to commemorate harvest season, and another one which is celebrated on Hot Air Balloons! Munnar is one of the few places to the south of a tropical country that isn't devastatingly hot. It is a cool place by any Indian standards, and gets chilly in winter- you'll have to pile on the woollens to avoid getting a head cold. Monsoon in Munnar is no lay tourist's first choice– but nowadays, the odds are finding a way into the limelight, making monsoons one of the most highly coveted tourist draw seasons in Munnar.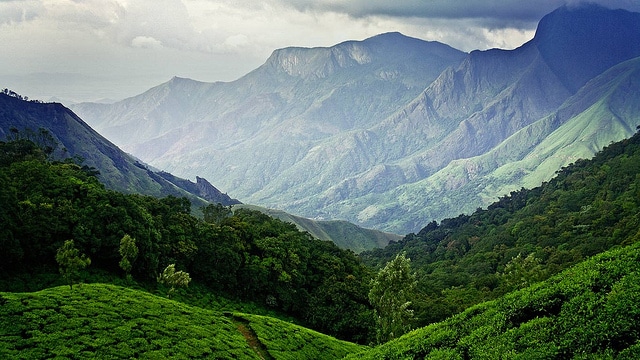 Months        
Conditions  
Our Recommendation
December to February
Best time to visit Munnar, climate is cool and pleasant. You will enjoy sightseeing and other tourist activities like rock climbing, trekking and rappelling.
Popular Tourist Season

 

March to May
Summers are nice here, you will have all the tourist fun, one must visit the tea estates. There are rainfalls during this part of the year, so don't forget to carry an umbrella with you.
Ideal Time

 

June to September
Monsoons are less preferred by most of the tourists visiting Munnar, but this hill stations looks even more beautiful in rains. This being the off season, which makes it the perfect time for all budget travellers. You will get some good discounts.
Off Season
Summers in Munnar are a cool deal-literally. The weather is best described as keeping cool when the rest of India sizzles comfortably through the summer months. Now you see, Munnar was shaped by the cream of British society ruling India-these months might be the perfect time to take a trip to the tea plantations and stately buildings they were so proud of having created! And if you (with good reason too) are shying away from the sometimes turbulent Munnar monsoon and are worried about missing out, there's good news for you- light showers and breezes dot the Munnar summer landscape more often than not.
Monsoons in Munnar can be described as being tailor made to cater to the whims of a certain tourist who loves to explore life's possibilities. Being a tropical sea-locked place, monsoons see fair rainfall which can sometimes seem torrential. But if you get over the fear of power drenching, there are surprises in store for you-you can enjoy a vacation far from the madding crowd (though it's getting more popular nowadays). There's not too many people, its tranquil, and the beauty made fresher by the sweeping showers are unparalleled year-round.
Winters in Munnar are one of the most popular seasons to throng to it in. The winters are properly cold, and the nights get bitingly so very often- it is advisable to carry requisite woollens so as the chill doesn't act as a spirit dampener. This season is good for sightseeing as physical activity doesn't tire you in the heat, and the hills and tea-gardens come alive. You can indulge your adventurous streak through getting on with adventure sports like trekking.
How to Reach Munnar
Munnar can be reached by flying through the skies to Cochin airport, and then taking a conveyance like taxis to your hotel. The Ernakulam is the nearest rail station, and you can reach Munnar also by bus from nearby locations like Kerala, safely and conveniently. You can drive to Munnar yourself through multiple road networks, and the drive is a serene and soul-fulfilling experience in truth.
What to Do and See in Munnar
Forestward ho to the nature freaks out there. This is where you take safaris, see lakes, go backpacking or into wildlife reservoirs.
This has on display a range of reservoirs and lakes.
This famous mountain range is a prominent tourist spot for large chunks in South India.
This picturesque location is a lake destination that ups the beauty quotient of the whole of Munnar.
Munnar is as diverse and resplendent as a tourist spot can be desired to be, and has something or the other to delight every tourist that comes by it. There are lakes and hills that take you back to storybooks of old, coupled with adventure sport portals that transport you cross-millennium in seconds. The destination is popular with families and honeymooners alike, and the weather, pleasantly cool to quite cold, is a charming benefactor. Make sure to plan ahead for the perfect season to go on the vacation of your dreams. Happy Munnar!