Visitor Information
Famous for: hill station, photography, scenery, forts
Entrance Fee: no entrance fees
Visiting Time: 6 AM to 8 PM
Visit Duration: depends on your interests
Home to palaces, hydroelectric power projects, cottages, tea plantations and plush dales and lush valleys, the Chithirapuram hill station is a natural wonder. Reminiscent of the colonial era and its fantastic architecture, Chithirapuram is famous for its outdoor adventure activities like trekking, hiking, rock climbing, mountaineering, boating, parasailing, paragliding and canoeing.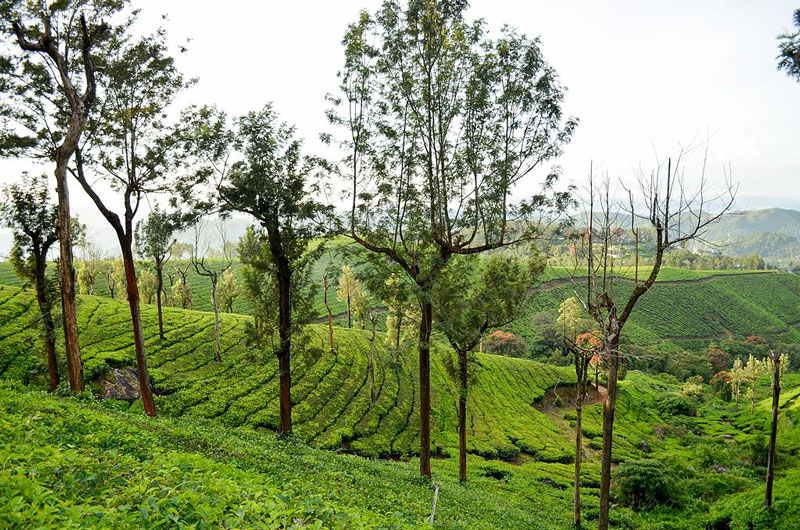 Traveller Tips
Make sure you carry valid ID proofs with you. You might need them to gain access to some of the attractions in Munnar.
Chithirapuram is a hill station so make sure you pack accordingly to the season which you have chosen to visit. Always choose comfortable clothes so that you will be left free to explore the beautiful landscapes of Chithirapuram.
You must carry a first-aid kit with you especially if you are travelling with your family. Kids often have the tendency to fall down and hurt themselves. Trust me, you will need the bandages.
Now, this I don't think I need to remind you but this is a reminder just in case you forget in the hustle and bustle of packing. You will have a lot of moments to capture and make sure you have your camera with you.
Carry handy medicines, especially if you are on prescribed drugs.
Bring on your adventure spirit because you will be in for the adrenaline rush of your lifetime. Right from trekking, hiking and boating to paragliding and parasailing Chithirapuram has it all.
Things to Do
What about a lovely picnic overlooking the beautiful lakes and wondrous landscapes, which reflects the heavens above? Wonderful, isn't it? Then don't you hesitate, because this is a golden opportunity for you.
You also have the chance to choose between ordinary boating and speed boating, rafting, canoeing and other adventure water sports in Chithirapuram.
You can book a wonderful trekking expedition in the surrounding Shola Forest ranges. The dense and abundant forestry gives you the chance to conquer the highest peak in Kerala- the Anamudi peak. This trekking expedition is definitely worth the climb.
Rock climbing at Meesapulimala is not for the weak hearted. This expedition can be quite challenging and would definitely test your physical as well as your mental capacity to withstand challenges. If you are up for some conquering then don't hesitate and head out to Munnar.
If you are not up for trekking then you can go for a walk in the Shola forest ranges as this is much less challenging than rock climbing and other treks. Drink in the beauty of the surrounding dense Evergreen Deciduous forest and observe the wild flora and fauna in their natural habitat.
Tea-plucking and working in the plantations is part of the life in Chithirapuram. You can spend a few days in this rustic hamlet and undertake a cultural journey through the lives of the tea pluckers in Chithirapuram.
You can even spend a few days among these ethnic groups to get a taste of the local culture and spicy cuisine of Munnar.
Availability of Guides
Munnar being the golden feather in the tourism of Kerala has no shortage of guides. I would never suggest for you to pick someone randomly from the streets to guide you through the unexplored territories of Chithirapuram. So I suggest that you avail the guides from the official tourism office at Munnar. You can also avail the expertise of a tour guide well versed in the local culture and unexplored trails of Munnar. It would really help you if you can avail the facilities of a tourist agency online, prior to your visit to Munnar. Just make sure that you are in safe hands so you won't have to face any inconveniences later on.
Best Time to Visit
One good thing about a vacation getaway to Munnar is that you can pick anytime of the year. All of a sudden if you wake up in the morning and you wish to take a break from your routine and monotonous life, then no need to hesitate. Head south and you reach your best option- God's Own Country. Whether it summer or winter or the monsoons, Kerala has something to offer everyone. Beat the summer heat waves or enjoy the cold with the mists of Munnar. But I would not suggest the monsoons even though the monsoon rains bring a newfound love for nature in Munnar. The issue is that the rains make the meadows and peaks slippery and dangerous. This reduces your chances for exploration. Trust me, you don't want to fall off the slippery slopes.
How to Reach
Chithirapuram is located in Munnar- the favourite hill station in Idukki. Unfortunately, you can access the place only by roadways. The nearest airport to Chithirapuram is in Alwaye and Angamally; both these stations are located only a few kilometres apart. The distance between these railway stations and Munnar can be approximated at 120 kilometres. This distance can be traversed by availing the facilities of local transportation or you can hire a private cab. I would personally suggest a private cab because it is more convenient especially if you are travelling with your family. With lush valleys and narrow winding paths, covered by fog and tall teak trees-a private pride of Munnar, I think you can utilise this distance and transform it into the perfect road trip.
Interesting Facts and Trivia about Chithirapuram
Chithirapuram is located in Munnar Hill Station. It is only a few kilometres away from the city of Munnar.
The Pallivassal Power Project – Kerala's very first hydro-electric power project is located only a few kilometres away from Chithirapuram.
Chithirapuram was a favourite summer retreat of British officials during the colonial period. No wonder this petite little hill station is still reminiscent of the colonial period.
It still houses the infrastructure of the British period and is reminiscent of its colonial aura. The buildings and cottages were designed by British hands and these structures have still withstood the test of time.
Munnar is known for its tea plantations, so it is not surprising that Chithirapuram is also a famous destination for tea planters and tea lovers. The lingering smell of tea in the air is itself enough to draw you into its cradle.
Chithirapuram is still untouched by modernity and harbours some of the most pristine and well balanced eco-systems in Munnar. A few days well spend in this virgin valley is definitely worth your time.
Nearby Attractions
Munnar is the pride of Kerala's tourism and it does not come as a surprise that every nook and cranny of the place is a tourist hub. If you have any doubt as to why Munnar reins the list of top tourist spots in Kerala, then you better check out this list of attractions in Munnar.
Devikulam Lake and Dam
Mattuppetty Concrete Gravity Dam
Echo Point
Pallivasal Hydro-Electric Project
Chithirapuram Palace
Tata Tea Museum
Mattuppetty Indo-Swiss Farm
Kundala Lake
Megalithic structures
Hydel Park
Pothamedu ViewPoint
Cheeyapara Waterfalls
Anamudi Peak
Salim Ali Bird Sanctuary
Life of Pi Church
Meesapulimala
Royal Retreat, Munnar
Nearby Restaurants
Royal Retreat
Rapsy Restaurant
Hotel SN
Rochas Restaurant
SN Hotel
Gurubhavan
Hotel Hill Spice
Pizza Max
Saravana Bhavan
Zeviya Restaurant
Hazrath Hotel
Surya Soma
Hotel Silvertips
With the smell of tea in the air and views that takes your breath away every single time, Chithirapuram is a favourite getaway in Munnar. This petite little hill station is famous for its adventure sports and offer perfect vantage points for paragliding and parasailing. A few days spend in Chithirapuram can transform your mind and soul. The beautiful tea plantations and surrounding landscapes are a siren call to all those who venture out into the cradle of Munnar's scenic abundance.