Visitor Information
Famous For: Bird sanctuary, Bird watching, Wildlife photography
Entrance Fees: A nominal charge is applied to the tourists who wish to visit the sanctuary.
Visiting Time: 0900 – 1800 hours on all the days
Visiting Duration: It takes about 4-5 hours to entirely visit the sanctuary.
Located on the backdrops of the famed backwaters of Kerala, Mangalavanam Bird Sanctuary is located in the heart of the city. This is one of the most ecologically sensitive zones in Kerala. Many exotic and migratory birds call this sanctuary their home. It also provides space to 17 species of butterflies, 51 species of spiders and 6 species of mammals. It supports a very delicate and interesting ecological web. It is one of the most favored places by tourists and ornithologists alike. People come from far off places just to have a glimpse of these exclusive birds during their migratory travels. This sanctuary is also famous for its dense mangrove forests, which also consist of different varieties. It has a very cool and relaxing atmosphere. With so much variety in species here, it is nothing short of a visual treat for the people who visit it. It is a very beautiful place and has all the things to capture the heart of any nature lover.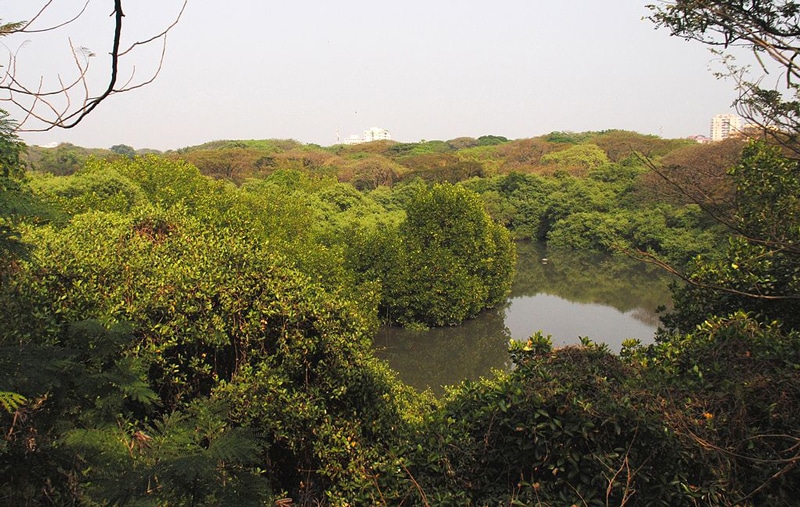 Traveler Tips
The path can get a bit rocky in some parts. It is suggested that you wear a good pair of comfortable shoes.
The sanctuary can get pretty crowded on weekends, so it is better that you visit it on weekdays.
Carry water bottles and snacks along with you as the visit can leave you feeling famished.
Littering of any sort is not allowed. You can either use the dustbins available or you are supposed to keep it with you until you find one.
The weather can be a little too hot to handle. Wear light cotton clothing and com equipped with shades and caps.
Things to Do
Take a trip into the marvelous mangrove forests.
Shoot some pictures of the beautiful birds that are present.
Do some bird watching during the migratory season, to glimpse some of the most fascinating birds.
Climb up the watch tower to see some of the most scintillating views of the sanctuary.
Take part in the regular free nature camps to feel refreshed and learn more about the amazing flora and fauna here.
Availability of Guides
Guides will be available at the sanctuary to take you through the trails of the Mangalavanam Bird Sanctuary. They are a helpful lot and are very trustworthy.
Best Time to Visit
To see the different species of the exotic birds, the best time to visit the sanctuary would be between January and March. You will definitely be able to observe many different bird species in their wide array of colorful plumage.
How to Reach
The city of Kochin is well connected to all the major cities. You can reach there by bus, train or aeroplane from Ernakulam. Once you reach the city you can reach the sanctuary in auto-rickshaw, taxis or buses.
Interesting Facts and Trivia about the Mangalavanam Bird Sanctuary
Geographically it is a very unique place. Spreading over 2.74 hectares, it is a tidal wetland.
Because of its lush green vegetation and explicit fauna, it is also called the "Green Lung of Kochi". It is one of the few places away from the widespread pollution tormenting the city.
The sanctuary has some endangered mammals also like Eurasian otter, Three-striped squirrel and the Flying fox. If you are lucky you can spot these amazing animals too at the sanctuary.
In 2004, this eco-sensitive refuge was declared as a protected place. The government has taken up various steps like construction restrains and garbage disposal checks to counter the major threats to the sanctuary.
Hidden among the thick forested region, lies a shallow tidal lake within the sanctuary. A canal connects the Kochin backwaters to the lake.
It is a very quiet and peaceful place that provides a resting place for many of the beautiful birds that come every year.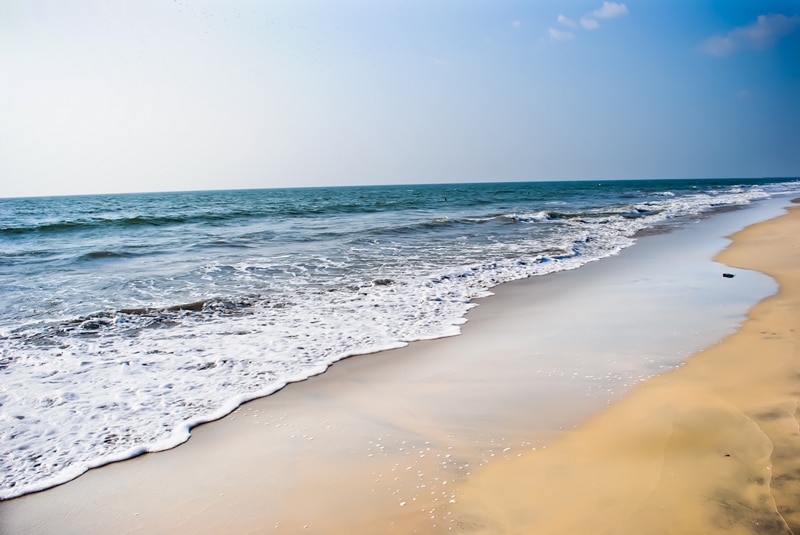 Nearby Attractions
Mattancherry Palace
Cherai Beach
St Francis Church
Ernakulam Shiva Temple
Fort Kochi
Thrikkakara Temple
Pallipuram Fort
Mahatama Gandhi Beach
Vypin Lighthouse
Nearby Restaurants
Hotel Saravana Bhavan
Sardarji Ka Dhaba
Chiyang Restaurant
Elements
City View Restaurant
Café Royale
Imperial Restaurant
Mash Restocafe
Red Sauce
Mangalavanam Bird Sanctuary is a very scenic and invigorating place. It has all the right things to make it an amazing family outing on a boring weekend. It provides many beautiful views among its enriched flora and fauna. The wild trails of the sanctuary will take you to a place that is far removed from the noise and pollution of the city where it is ironically located. It is almost like a new world when you enter this amazing place. This sanctuary will leave you in awe in its every little detail.
This is definitely a place for the nature lover and a visit here is very promising.