How would it feel to be greeted by the first ray of sun in the morning, not through your window at your home but in a land where the sun seems to 'rise'? Jodhpur is famously called the
Sun City
, as the sun is visible here first every morning.
Jodhpur
was founded in the year 1459 by Rao Jodha and the city earned its name after him. The second largest city in the state of Rajasthan is divided into old city and new city. The city is famous for its magnificent forts and palaces. Given below are the top 10 
places to visit in Jodhpur
that need a definite place in your itinerary.
2. Umaid Bhawan Palace
4. Mandore Gardens
6. Rao Jodha Desert Rock Park
7. Clock Tower
Famous for: Nature, Photography.
Tickets: No tickets for visiting.
Opening Timings: Open on all days (sunrise to sunset).
Duration: 2-2.5 hours. 
10. Masuria Hills Garden
Famous for: Photography,Gardens.
Tickets: No tickets for visiting.
Opening Timings: Open on all days ( after sunrise till sunset).
Duration: 1-2.5 hours. 
Other attractions include Ghantaghar (clock tower), Toor Ji Ki Baori, Chokelao Bagh, Mahamandir and the Bishnoi Village Safari.
Popular Places to Visit near Jodhpur
Jodhpur is a land of many marvels but a visit to some of its nearby places are not to be missed. Away from a less than a day's journey, the following places are sure to make your visit to Jodhpur even more special and picture worthy.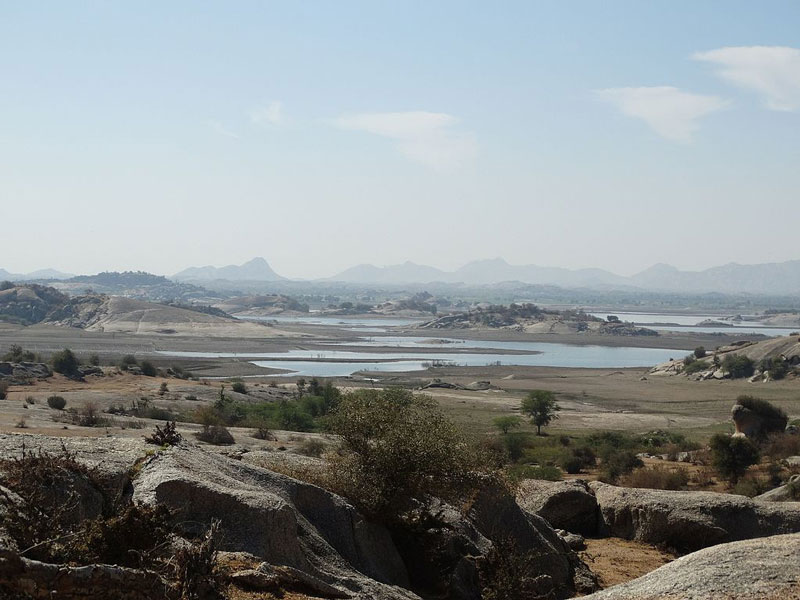 Distance from Jodhpur: 1 hr 29 min (76.3 km).
The quaint city of Pali is home to many  ancient temples, beautiful stepwells and gardens but perhaps it is well known for Om Banna Shrine. This shrine is dedicated to a deity in form of a motorcycle and has an interesting legend behind it. It receives many tourists passing through Pali as a visit here is believed to make your journey safe.
2. Osian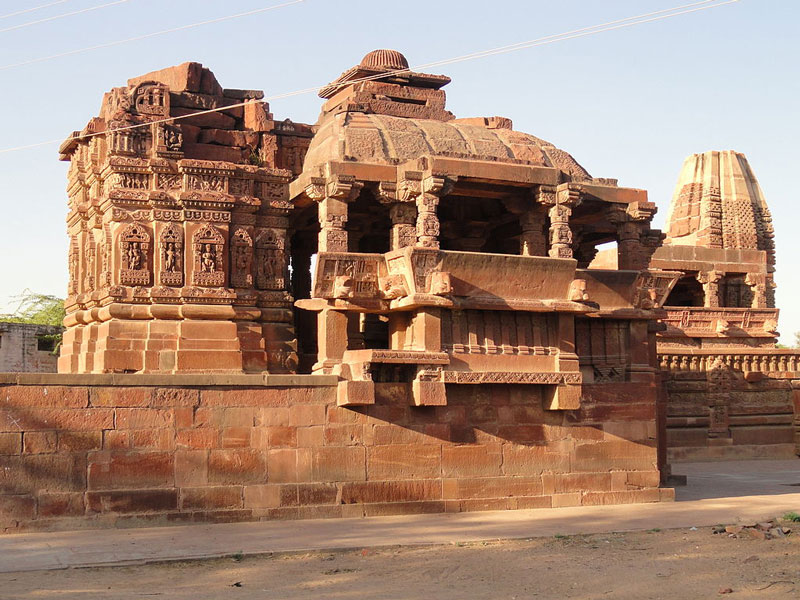 Distance from Jodhpur: 1 hr 34 min (67.3 km).
Also known as "Khajuraho of Rajasthan" for its temples, Osian is also an oasis in the sweltering  Thar Desert. This ancient town is said to be centuries old and used to be an important trade center till it was attacked by the armies of Muhammad of Ghor in 1195. There are many attractions around like the architecturally magnificent Osiyan Temple and a visit here is highly recommended for everyone visiting Jodhpur.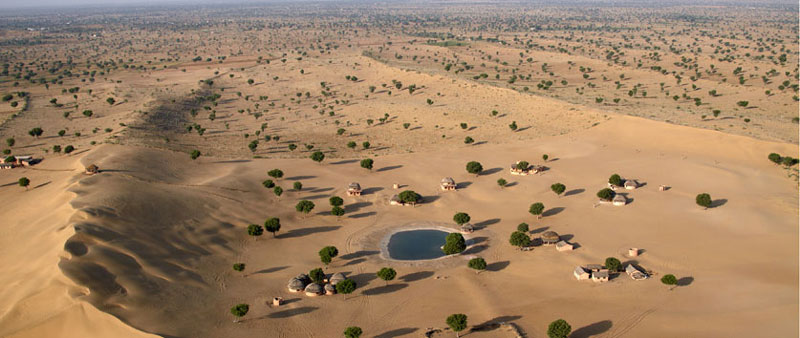 Distance from Jodhpur: 1 hr 52 min (98.3 km).
A small village located enroute to Bikaner from Jodhpur, Khimsar is home to the majestic Khimsar Fort and the rustic Khimsar Dunes Village. Visitors can enjoy the architecture marvel of the fort or go for a desert safari on the sand dunes.
4. Phalodi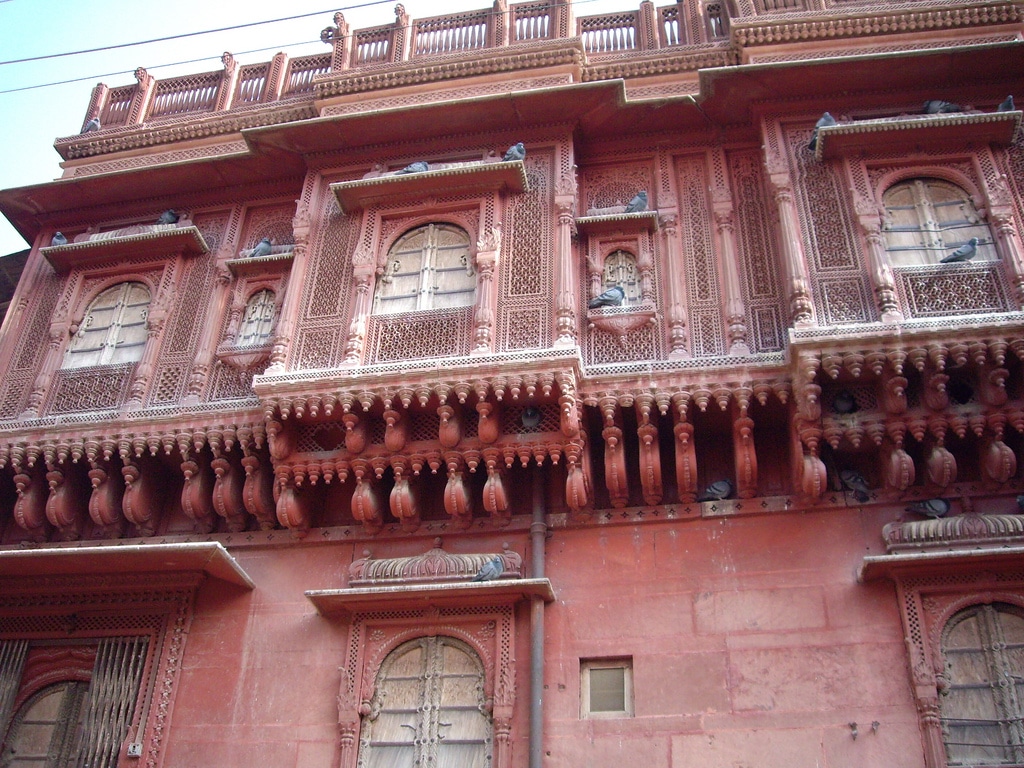 Distance from Jodhpur: 

2 hr 45 min

(

142.1 km

).
Known as the 'Salt City' due to the presence of salt related industries, Phalodi is famous for Lal Niwas, a haveli made completely of red sandstone and its interiors which provide a glimpse of the richness of its past residents. Other attractions include the Parasnath Jain temple, Phalodi Fort and Khichan bird sanctuary.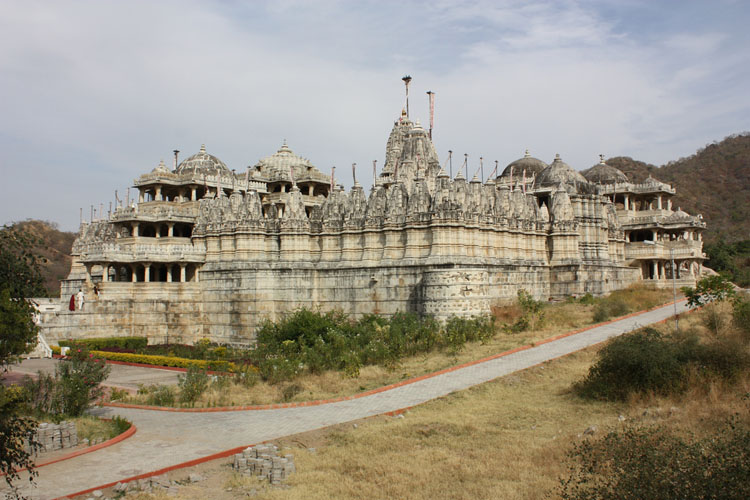 Distance from Jodhpur: 3 hr (162.5 km).
A visit to Ranakpur is recommended for the famous Ranakpur Jain temple here. This famous Jain temple is a stunning example of architecture due to its sheer size and beautiful carvings all over the temple. It is dedicated to  Tirthankara Adinatha and therefore is also an important pilgrimage for Jains. There is also a Sun Temple nearby.
Famously called the 'Sun City' and the 'Blue City', tourist places in Jodhpur brings back the days of the past. If you are passionate about things of the past, you will love the city that is rich in palaces, forts and museums. You could indulge yourself in a great purchasing spree as the city offers unique handicrafts, antiques, miniature elephants, silver jewelry and many more. Also, checkout other attractions in Rajasthan by visiting this link.
Here Are Some More Tourist Spots Of Rajasthan: