Visitor Information
Famous For: Tourism, Experience seekers, Photography and
Entrance Fee: 5 INR is charged per head for individuals above the age of 14 years.
Visitng Time: Open on all days of the week from 9 A.M. to 6 P.M.
Visit Duration: Preferably an entire day to make the most of your trip.
Away from the hustling crowds of most cities, the Veli Tourist Village is the perfect spot to spend some time with your family and friends. Planning a picnic amidst the greenery and well decorated gardens is the best getaway. You will get a chance to play, have fun and enjoy as there are many facilities available.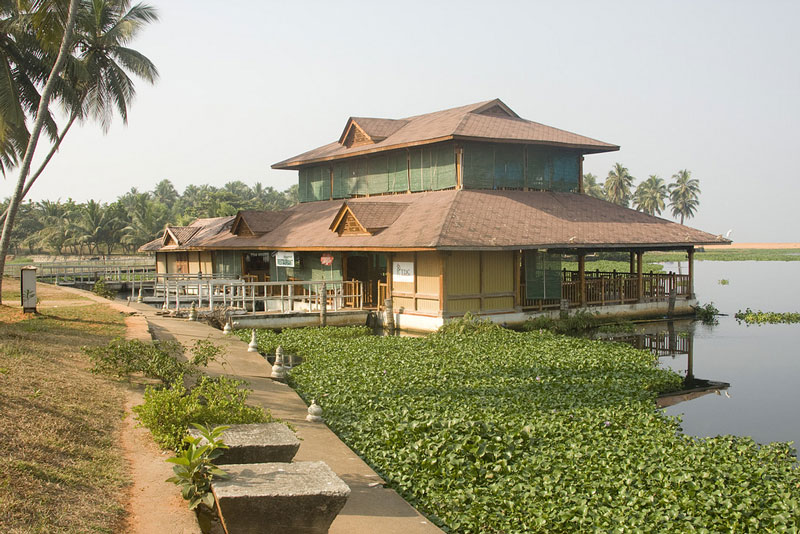 Traveller Tips
Do not forget to carry an umbrella. You might face light showers or you can use it to protect yourself against the harsh rays of the sun.
Since it is primarily a picnic spot, it is needless to say that you must carry food and water. You can also buy food items from the nearby cafeterias or restaurants.
The swimming pool in the Veli Tourist Village is not meant for swimming purposes. Do not attempt to dive into it.
Be careful while boating. You would not want any accidents to occur.
Things to Do
There are a number of shopping options around this area including the Pettah Market. You can explore the local stores and shop for goodies.
You can go boating in the Veli Lake and see its meeting point with the Arabian Sea. You will not want to miss this opportunity.
You can definitely go horse riding or even visit the various gaming stalls.
The picturesque view from this place will excite the shutterbug in you. Grab your camera and click a lot of snaps to keep them as lifelong memories.
A children's park is constructed in the area. There are loads of different rides for the kids to enjoy.
Availability of Guides
Since this place is mainly used as a picnic spot, you will not get guides to take you around the place. There is not much to explain but more information can be collected from locals or by reading a few experiences on blog posts.
How to Reach
It is a very convenient location in terms of both railways and the airport too. The nearest railway station is Thiruvananthapuram Central which is located at a distance of about 8 kilometres from this spot.
The Trivandrum International airport is barely 3 kilometres from the Veli Tourist Village. You can book a bud or taxi ride from most places. The main city of Thiruvananthapuram is also well connected to this place. The transport facilities are excellent and so you will face no trouble reaching there.
Best Time to Visit
The temperature can soar high during the summer months with scorching heat of the sun. The winter season is the best time to plan your trip. The months from October to March are a very pleasant time. The temperature is moderate and might be as low as 19 degree Celsius. Also, the place experiences light showers during most parts of the year.
Interesting Facts and Trivia About Veli Tourist Village
There is a 60-metre-long bridge that connects Veli Beach and the Veli Garden.
There is a floating restaurant managed by KTDC. You will get lip smacking South Indian in there. It is a must try for all foodies.
The garden is very well maintained and you can see a variety of flowers.
You will find many stone sculptures that flaunt the entire place. The one which is very famous is in the shape of a Conch shell.
The Veli Lake has a number of fish and tortoises.
The Veli beach is a very calm area with not many tourists. You can walk along and refresh your mind and body.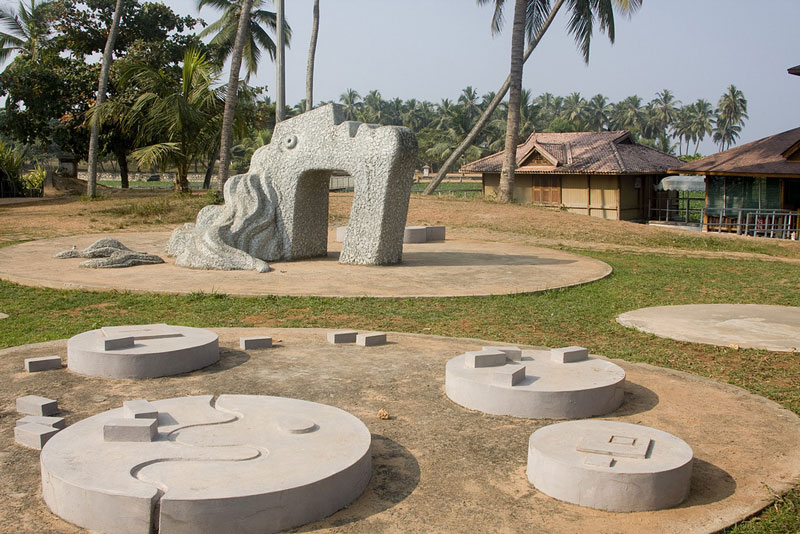 Nearby Attractions
Akkulam Bridge
Thiruvananthapuram zoo
Napier museum
Magic Planet Theme Park
Shri Chitra Art Gallery
Priyadarshini Planetorium
Nearby Restaurants
Ancys Restaurant
Hill Top Garden
Rk Restaurant
Kbs Bakery
Jyoti Bhawan Restaurant
If you are looking for a quiet place to take a day off, do not think more. Veli Tourist Village will give you the best of time. It is also very budget- friendly, which makes it an excellent option for most travellers.