Visitor Information
Famous for: Nature Lovers, Wildlife Lovers
Entrance Fee: Free Entry; For Boating, charges are: Safari Boat- Rs.400 for 20 min, Safari Boat- Rs.250 for 20 min, Safari Boat-Rs.25 per person, High Speed Boat -Rs.250
Visiting Time: Daytime is favorable
Visit Duration: 1-2 hours
A relishing treat of nature, Neyyar Dam is a charming lake-cum-dam and is a wonderful location situated amidst the allure of beautiful Kerala. It is a scenic lake which is pristine and not much crowded most of the time turning it in an idyllic picnic spot for tripping in the city. So, you can either plan a one day trip or stop by here if you are exploring Kerala and add the element of wonder and serenity together to your journey!
Traveler Tips
Bring snacks and drinks along for a perfect picnic here.
Keep your camera with you as the location is just spellbinding to indulge in photography.
Things to Do
Neyyar Dam Wildlife Sanctuary is a must one to visit as there you will find numerous species of animals and their habitats.
Boating is also catered at Neyyar Dam so you can try it and enjoy quality time with your fellow trippers.
There is a known Sivananda Yoga Vedanta Dhanwanthari Ashram situated nearby to the dam and is amazing for those who love relaxing through peace meditation and yoga sessions.
Availability of Guides
Guides are not required here as you can just refresh yourself in this picturesque landscape exploring it on your own.
Best Time to Visit
The months of September to March are the best ones to organize a trip to this location as the weather is amiable to immerse oneself in during this time.
How to Reach
The closest railway station to Neyyar Dam is Trivandrum Railway Station which is 32 km from here and the closest airport is Trivandrum Airport which is 38 km away.
Interesting Facts and Trivia
It is situated in the Trivandrum district and is just a dreamland to ease one at. It was constructed in 1958 and this dam is also a part of the nearby located Neyyar Dam and Wildlife Sanctuary which is an abode to thousands of vivid animal species. Engulfed by the lush Western Ghats, it is also a heaven with numerous medicinal herbs and healing plants.
Neyyar Dam is just 32 km from Thiruvananthapuram and is christened after Neyyar River on which it is built. It also has a watch tower, a crocodile park, a deer park, a lion safari park along with the availed boating services to discover the mesmerizing surroundings of this place.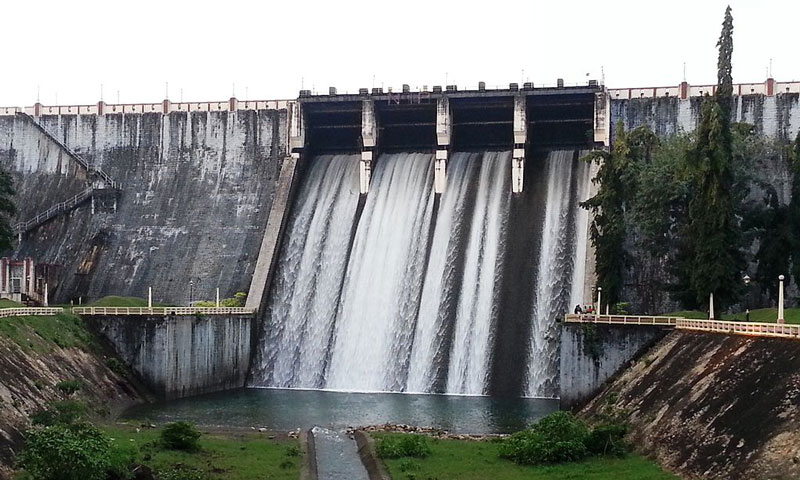 Nearby Attractions
Neyyar Dam Wildlife Sanctuary
Crocodile Park
Lion Safari Park
Deer Park
Watch Tower
Lighthouse Beach
Puthe Maliga Palace Museum
Natural History Museum
Shri Chitra Art Gallery
Shangjhumugham Beach
Kanteshwar Temple
Kuthiramalika Palace Museum
Nearby Restaurants
Travancore Kitchen
Fast Food and Fresh Juice
Shaju Bakery
Prime Restaurant
Chime Restaurant
City Queen Restaurant
City Green Restaurant
Akash Family Restaurant
Thus, a spectacular lake amidst the plush atmosphere and breezy air of Kerala, the sightseeing at Neyyar Dam will provide you with a refreshing break away from the city into the love of nature. There are boating facilities, a wildlife sanctuary, an ashram for yoga enthusiasts and peacefully tranquil ambience to lure you with and you will never be able to leave the splendor of this location which can charm anyone and cater an amazing picnic for those travelling with their friends and family. If you are planning to visit God's own county Kerala, then Neyyar Dam is a marvelous addition to one's itinerary. Hence, don't forget to enjoy and relax at your time at this soothing lake and rejuvenate yourself at the relaxing aura of Neyyar Dam, happy journey!