Visitor Information
Famous for: hill-station, photography, scenery, retreats
Entrance Fee: No entrance fee
Visiting Time: 6am to 6pm
Visit Duration: 3 to 4 hours       
Vagamon is a preferred hill station in Kerala. The beauty of the Vagamon Hills is that it is not touched by modernity, yet. This secluded piece of heaven is beautiful because of its simplicity and elegance. With lush green meadows, pristine lakes and roaring waterfalls, Vagamon hills is a paradise for those who crave for some peace and calming aura.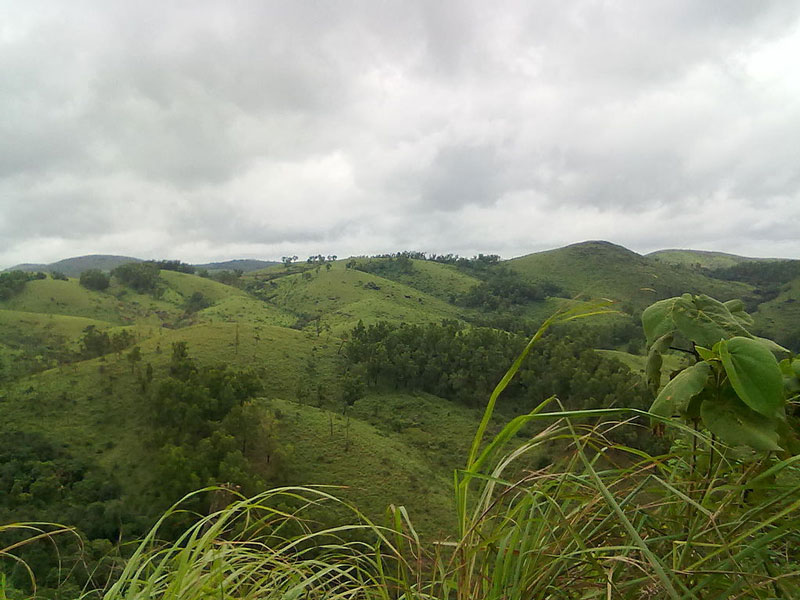 Traveller Tips
Vagamon Hills and meadows are strictly plastic free zones. You must not at any cost dare to litter the place. Remember, it is your responsibility to preserve the place that way.
Make sure you are dressed accordingly to the season. When compared to other hill-stations in the country, the climate is not that cold but Vagamon is still a hill station and you will need to pack some woollen clothes.
If you forget your camera, then you are in for a big loss. Trust me; you are going to hear a lot of clicks.
Make sure you carry handy medicines and a first-aid kit with you.
Things to Do
The rolling meadows of Vagamon offer perfect take off points for paragliding.
Plan a picnic for your loved ones in Vagamon. There is nothing like a family meal with loads of laughter and fun, set against the backdrop of nature's green blanket adorned with lush meadows and tiny rivulets.
Go for some adventure activities in these lustrous meadows. There are plenty to choose from among them like trekking, paragliding, parasailing, rock climbing and plenty more.
There is a pristine lake in the midst of the meadows in Vagamon, a lovely surprise for those who visit the place for the first time. The best part is if you don't mind the cold then you can take a dip in its calming waters. If you don't like getting wet then don't worry, we can go for a boat ride around the lake.
Availability of Guides
I don't think it is necessary to hire a guide to traverse the Vagamon Hills in Kumarakom, because it is quite easily accessible even by a person who is planning a Vagamon trip for the first time. But if you insist then I think you should avail a guide from the official tourism office at Vagamon, just to be safe. Or you can easily consult with a tour agency prior to your visit.
Best Time to Visit
The best time to visit the Vagamon Hills would definitely be in the winter's i.e., from November to February. The dense fog instils a wonderful sensation of calming aura. Never visit the place during the monsoons because the barren hills have the mean tendency to harm you. The summers are also not a bad option, but the winters are definitely the better choice.
How to Reach
Vagamon is easily accessible by road which paves way right into its heart. You can get down at Kottayam Railway Station or Alappuzha Railway Station and simply hire a cab or avail other local transportation facilities which frequent the routes to Vagamon.
Interesting Facts and Trivia About Vagamon
The Vagamon Hills is famous for its 'Rolling Meadows' or 'mutta kunnu'.
The Vagamon tourist hills developed as a major centre of tea plantations during the British era.
It was later transferred to the Tourism Department of Kerala.
It houses the prestigious Indo Swiss Project Dairy Farms.
Vagamon Hills also houses the Kerala Livestock Breeding Centre.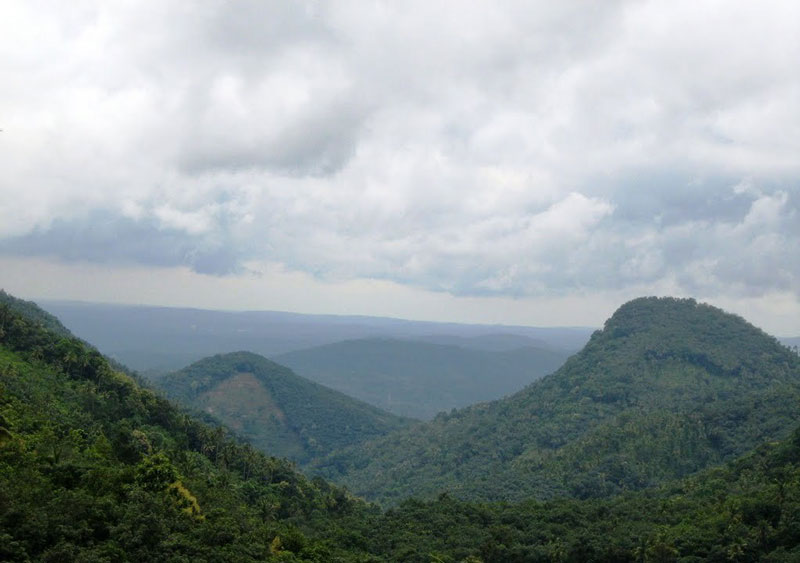 Nearby Attractions
Pine Forest
Kurishumala
Ulipooni Wildlife Sanctuary
Vagamon Hills and meadows
Marmala Waterfalls
Thangal Para
Kurishumala Ashram
Kerala Livestock Board Breeding Centre.
Nearby Restaurants
Spice Garden Farm Resort
Chillax Vagamon Hotel
Adrak Summer Sand Hill Resort
Olive International
Vagamon Hills is a siren call for all those who wish to escape the heat of life. It is all about nature's scenic wonders. Here, nature has always succeeded in inspiring one and all with her various hues and tempers. Here, the beauty of nature is reined in and quite tamed. She is beautiful and calm, forever forgiving like a mother who is waiting for her children to find their way home.