Visitors Information
Famous For: Development, Children's welfare, Cultural activities
Entrance Fee: No entry fee
Visiting Time: 10 am to 5 pm (All days of the week except Mondays)
Visit Duration: 1 to 2 hours
Tibetan Children's Village, also known as TVC, is a non-profit organization, which is dedicated to the education and care of Tibet's refugee children, orphans and needy children. The drastic situation that led to the downfall of Tibet, not only affected the citizens there, but also reflected in the emotional instability and turmoil it created in the minds of the children, that too, at such a young age. The Tibetan Children's Village is making a conscious effort on their part to help these children become responsible citizens and above that, good humans. It is a registered as a company and is located in Mcleodganj, in the city of Dharamshala in Himachal Pradesh. The winter capital of the state and a beautiful hill station, Dharamshala is a popular tourist destination. Mcleodganj is a district here and is most known for its overpopulated Tibetan refugees and population. The living God, Dalai Lama's main residence is also located here. It is known for Tibetan handicrafts, sight-seeing, varied cuisine and monasteries. Tibetan Children's Village is an amazing initiative to show concern and actually help these kids make something of them and not live a life in despair, poverty and unhappiness. It helps to give them a purpose to their existence.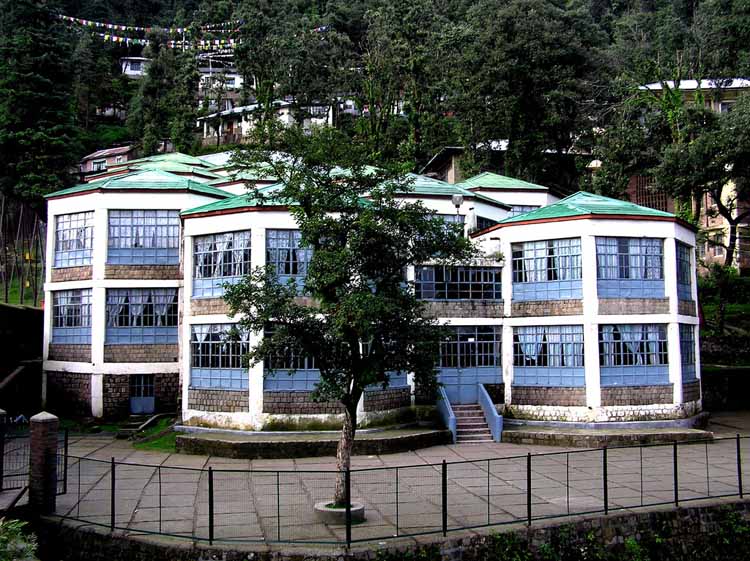 Traveler Tips
Wear comfortable clothes and footwear.
Washrooms are available inside the premises.
Things to Do
Talk to the children.
Buy handicrafts made by them in their Tibetan Children's special Handicrafts' Village.
Donate some financial aid to help them grow and provide more for the children.
Look around the institution and all facilities provided by them.
Best Time to Visit
The best time to visit Mcleodganj is during the months of September to June. At this time, the weather is very pleasant. Due to heavy rains, it is best to avoid going in the monsoon months.
How to Reach
The nearest railway station is Pathankot. From there, you can travel the 90 kms to Mcleodganj by bus, taxi or a private vehicle. From Mcleodganj, the Tibetan Children's Village is located at a distance of 3 kms, near to Dal Lake.
Interesting Facts and Trivia About Tibetan Children's Village
The Children's Village was founded around 55 years ago, in 1960s.
It has branches and institutions founded all over the country, with around 17000 children under their wing.
A notable feature of the community is that, not one of the kids are given up for adoption. They believe that they are the family of the children and that they will be deprived of basic values and cultural education if they were adopted.
For children, they run a residential school, day school and summer camps.
Then, higher secondary and college level education is provided.
A large amount of youth has been trained in professional services like doctors, engineers, financial services, health educators, social service and education field.
There are various ongoing projects to help more children and to expand the institution's reach.
In the year 2009, they established their premier Tibetan college for higher education in the southern part of the country, in Bangalore. It was named The Dalai Lama Institute for Higher Education.
Nearby Attractions
Chorten
Tsechokling Gompa
Namgyaima Stupa
Guna Devi Temple
Kalachakra Temple
Tushita Meditation Centre
Saint John's Church in The Wilderness
Nearby Restaurants
McLlo restaurant
Common ground café
Black tent café
Snow lion
Himalayan tea shop
Black magic
Taste of India
Malabar restaurant
Tibet kitchen
Dream chasers' alley
Beans café
Khana nirvana
The Tibetan Children's Village is a must see, to reassure that humanity still exists and is still successful in shaping the minds of thousands. When you will spend one day playing with these children and interacting with these young minds, you journey will have become successful with a smile on your face.