Visitor Information
Famous For: Tourism, Photography, Historical visit, Art, Architecture.
Entrance Fee: No entry fee is charged.
Visiting Time: There are two sets of timings for summer and winter. The museum is open on all days from Tuesday to Sunday. On most Mondays and Saturdays, the museum remains closed. It is also closed on specified Indian and Tibetan holidays. Summer– 9 A.M. to 6 P.M. Winter (October to March) – 9 A.M. to 5 P.M.
Visit Duration: 5 to 2 hours.
The Tibetan Museum in Mcleodganj is a fine specimen of Tibetan architecture and was primarily built to preserve the history and culture of Tibet. The museum has also been a major tourist attraction from visitors all across the globe. There have been lectures and exhibitions that were conducted in the premises. The stories of the lives of people have been showcased beautifully in the form of paintings and snaps. If you are planning to visit Mcleodganj anytime soon, you must visit his peaceful museum.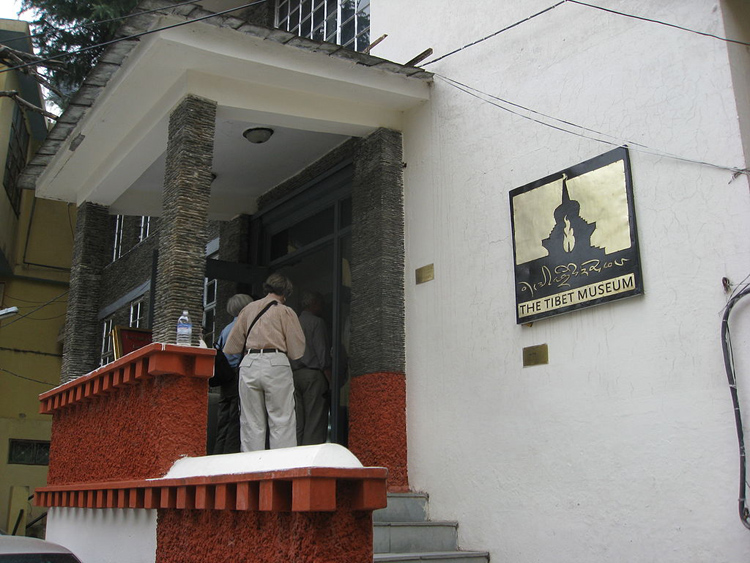 Traveller Tips
Do not forget to carry your camera to picture all the memorable sights from here.
Make sure that you are not using any flash light to take snaps. That is strictly prohibited in the premises of the museum. Also, do remember that the snaps cannot be sold to any individual later. They are to be used as memoires only.
There is loads of experiencing to do in and near the museum area. Hence, it is advisable to wear comfortable clothes. You can carry a small scarf in case you feel a little chilly during the evening.
Things to Do
There are several attractions around the museum area. Make sure to find out about them.
Documentary shows are played at certain times of the day. It is very informative and most tourists enjoy it. You would not want to miss out on this one.
If you are looking for some adventure, you can avail the trekking options to tourists. The most famous one is a journey to Triund. The nature lovers are sure to love this expedition.
There are several massage centres in the neighbourhood area. Calm your body and relax your mind by spending a peaceful afternoon in one of the centres.
If you are eager to try something new, you can join the wood carving classes in a centre nearby. A group of friends and learning something new go best hand in hand.
The foodie in you must be waiting to try your hand at some exotic Tibetan cuisine. Sangye's Kitchen is the best place for you. He is a Tibetan man and resides in the area arranging for special cooking classes.
At the Tibetan Institute of Performing Arts you can enjoy a classic evening enjoying good music and culture.
Availability of Guides
No guides are available to take you through the details of the museum. The paintings and art is quite self-explanatory but it is advised to do some research work before you plan your day at the museum.
Best Time to Visit
The best time to visit Mcleodganj would be during the months of March to July. In the rainy season, Mcleodganj experiences heavy rainfall and it freezing during the winter time. The Buddhist Losar festival takes place during March and you can enjoy your vacation at this point.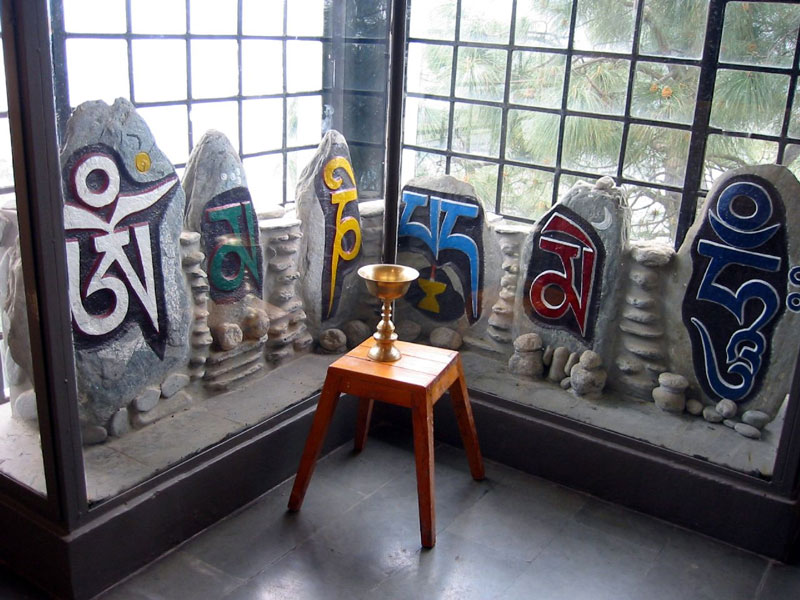 How to Reach
The museum is within easy reach from both airport and train stations. The closest airport is the Gaggal airport. You can rent a cab from there and reach straight here. Also, the Kangra railway station is the closest from the Tibetan Museum. You can arrange for a personal car or take a cab.
Interesting Facts and Trivia About Tibet Museum
The museum shows hoe Tibetan people have been ruthlessly tortured by the Chinese administration. It takes a stand to educate Tibetans about their rights and struggle. The museum stands as a symbol of encouragement for a lot of people.
There are more than 30000 paintings, pictures and snaps which have snippets from the past and they also have a rare collection of pictures of free Tibet from a long time ago.
The museum is divided into two sections each of which upholds a certain issue.
Staff from the Tibet museum visits various schools and institutions informing them about the current state of Tibet with the help of documentaries and phtographs.
Nearby Attractions
St John's Church
Paramjyoti Temple
Naam Art Gallery
Tsuglagkhang Temple
Guna Devi Temple
Nearby Restaurants
Lhasa Restaurant
Xcite
Common Ground café
Black Tent café
Snow Lion
Taste of India
Malabar restaurant