Visitor Information
Famous For: Tourism, Nature, Photography, Adventure, Learning and Trekking
Entrance Fee: No entry fee.
Visiting Time: Sunrise to sunset.
Visit Duration: An hour or two, approximately.
The town of Yercaud is located myriad meters above the sea level and belongs to the state of Tamil Nadu. Nicknamed as 'Poor Man's Ooty', Yercaud and its surrounding regions are adorned by gorgeous green forests, azure lakes, scented gardens and blissful valleys. Karadiyur is a hamlet in the vicinity of Yercaud and is a tourist magnet. The Karadiyur Viewpoint in Karadiyur is undoubtedly the best viewpoint in Yercaud, owing to its splendid views. Karadiyur in Tamil literally means 'The Place of Bears'. Immersed in deep wildness even today, Karadiyur was inhabited by hundreds of sloth bears, long ago. Today, it stands devoid of bears, that gave birth to its name. However, it adds to Yercaud's tourism industry, thanks to the phenomenal Karadiyur Viewpoint that offers a sea of breath-taking views.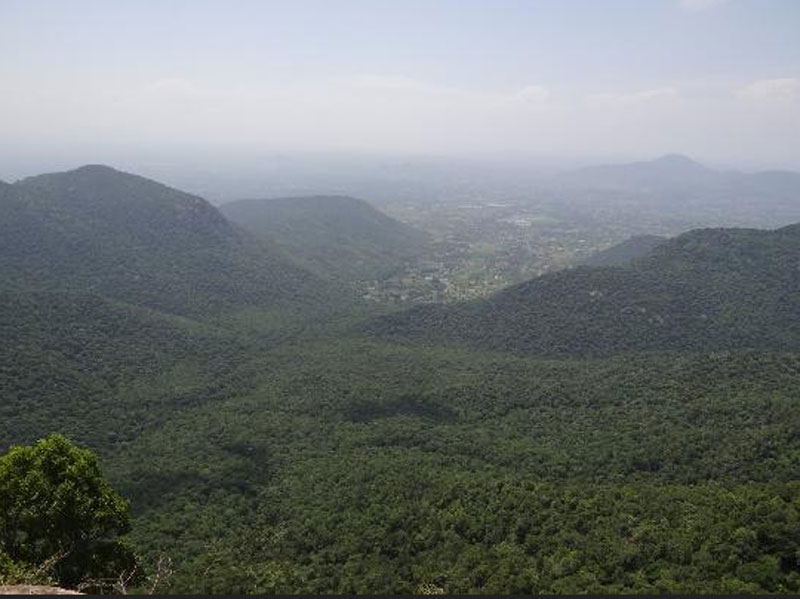 Traveler Tips
Karadiyur Point is one of the best viewpoints in Tamil Nadu. Take your binoculars with you to view every detail of the vast panorama.
The Karadiyur Point covers an immense lot and it sure is a nature-lover's delight.
This point is at the peak of glory during sunrise and sunset. Tourists should not miss out this.
Though one can take a road way to the view point, most tourists prefer the trek route. Therefore, it is advisable to wear suitable footwear.
If you are prone to dizziness or breathlessness due to heights, it is important to carry your medications along with you.
The trek route to the viewpoint is mushy and muddy, most of the time. Make sure you wear comfortable clothes and not your favorite white dress.
Things to Do
A road way to the Karadiyur Viewpoint is present, however a huge percentage of the tourists make their way to the viewpoint by a 500m trek through the aromatic coffee estates and huge rocks.
The view from the Karadiyur Viewpoint is sure to leave you dumbstruck. Capture these outstanding views with your camera to cherish them forever. Karadiyur Viewpoint is a photo freak's happiness.
This scenic spot is a haven of peace. One can enjoy the bliss of the hills and spend some quiet time here to dissolve into nature's bounty.
Karadiyur Viewpoint is a great place for camping and rock-climbing, provided you have the required permits and assistance of guides.
Availability of Guides
It is highly recommended that one gets the assistance of a tour guide at Karadiyur, especially for the trek. Many local guides are available to help and instruct the tourists.
Best Time to Visit
November to March is the best time of the year to visit the Karadiyur Viewpoint.
How to Reach
The nearest airport and railhead to Yercaud are the Salem airport and Salem railway station, situated thirty-eight kilometers from Yercaud. One can also choose to land at Trichirapalli airport and take a bus to Yercaud. Local state transport buses are available and it is easy to reach Yercaud. The distance between Yercaud and Karadiyur is 12 kilometers. To reach the Karadiyur Viewpoint, one can take a local bus or hire a cab.
Interesting Facts and Trivia About Karadiyur Viewpoint
The Karadiyur Viewpoint was once the home of several sloth bears.
Karadiyur seems synonymous with heavy wildness. The viewpoint is a fully wild area in sharp contrast to the surrounding regions.
The Mettur Dam can be spotted from the Karadiyur Viewpoint through a telescope.
The highlight of this viewpoint is its watchtower which was constructed by the Department of Forestry.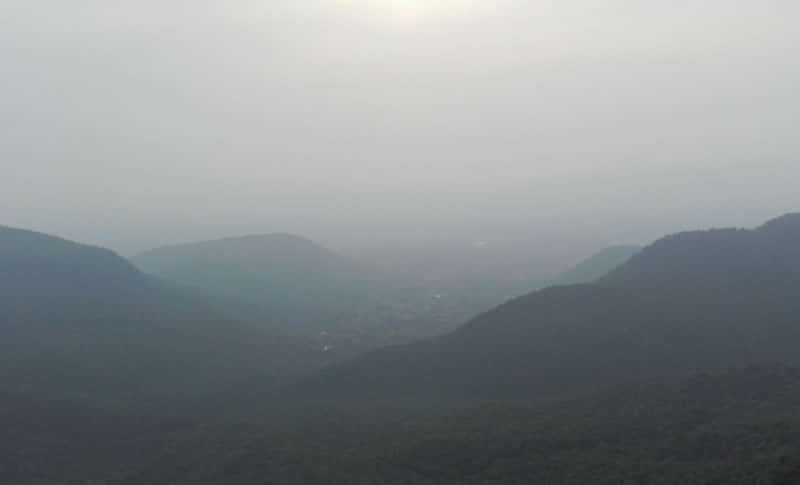 Nearby Attractions
Kiliyur Falls
32-km Loop Road
Botanical Garden
Holy Trinity Church
Yercaud Lake
Pagoda Point
Lady's Seat
The Grange
Shevaroy Temple
Tipperary Colonial Bungalow
Sri Raja Rajeswari Temple
Children's Seat
Anna Park
Nearby Restaurants
Sri Saravana Bhavan
Great Trails
Hotel Nest Resort
Hilton Hill Resorts
Eggetarian
Sweet Rascal
Hotel Silver Oak
Salem Heights
Dakshin Restaurant
The Orange Restaurant
Lake Breeze Restaurant
Hotel Shoba
Karadiyur Viewpoint is certainly the best viewpoint in Yercaud and has unbeatable visual appeal. If you're making your way to Yercaud, do visit the Karadiyur Viewpoint to tick off one of the best tourist attractions in your travel wish list.