Visitor Information
Famous For: Tourism, Religious Trips
Entrance Fee: The entry to this temple is free.
Visiting Time: The timings at which this temple remains open is 6am to 2.30pm, and from 6pm to 8.30pm. Also, this temple is open on all days of the week.
Visit Duration: Visitors generally spend 1 to 2 hours here, and there is no particular limit on the amount of time that you can spend here.
Many of us have come across several advertisements about tourism in India, and in many of these advertisements, several temples are showcased with temple ponds, historic sculptures, paintings and much more. The city of Kanchipuram has a very good collection of such temples which are much sought after and are popular destinations when it comes to pilgrimage trips and tourism. The Devarajaswami Temple in Kanchipuram is also one such popular temple, which gives you numerous reasons to come visit again and again.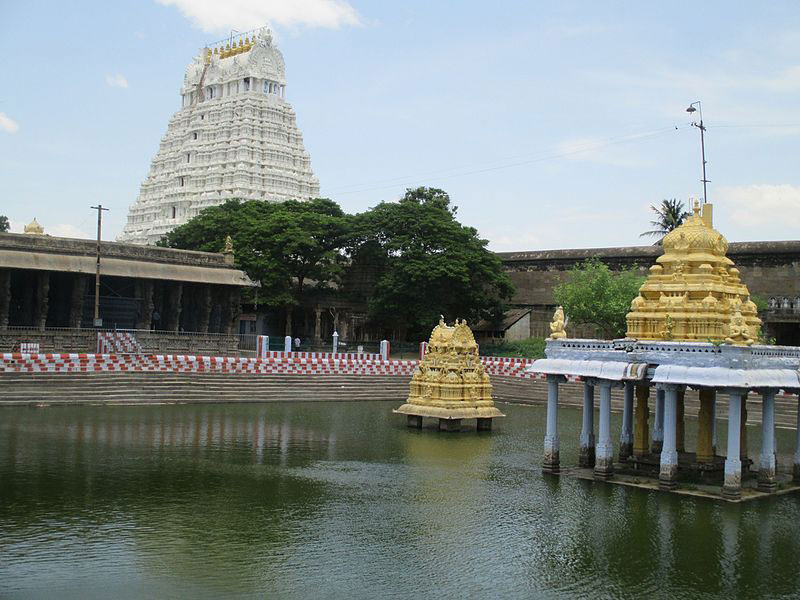 Traveller Tips
Like many other temples in Kanchipuram, this temple witnesses a large gathering on special occasions like festivals, pilgrimage season, etc. and therefore, visiting this temple is much easier in the remaining months of the year.
There have been several cases where visitors complain about the high fees for visiting such temples. It should be noted that you only need to pay some amount of money if you are performing some worship services or offerings at the temple. The temple authorities do not charge any sort of fees for your visit here.
Things to Do
This temple provides lot many features for those who are interested in the history of this temple and the religion of Hinduism. These features include the 100-pillared hall with various ancient sculptures from this religion, huge entrances to the temple called "raja-gopuram" and much more.
This temple also provides the perfect environment for photography with your family and friends, and has many locations such as the outer precincts, the huge tank where the statue of Lord Vishnu is immersed, etc. which adds to the aesthetics of this place.
The sculpted pillars and the Vijayanagara architecture used for the construction of this temple is a real treat for history lovers and aspiring architects.
Also, this temple consists of a marriage hall, which provides the perfect ambience for those who would like to get married by following this tradition.
Availability of Guides
The local villagers and the temple staff can help you if you need to learn more about the history and the services provided in the temple. Also, you can hire a tour guide or a translator from the private tour agencies and consultancies available in the city.
Best Time to Visit
The best time of the day to enjoy the aura around this temple is early mornings and evenings, when the climatic conditions of this place is also favorable to the visitor.
The majority of visitors prefer the winter and the spring season for making a visit to this temple, due to several reasons such as comfortable weather, festive seasons, etc.
How to Reach
This temple is connected to other cities through a series of directly connected roads, and is located at a distance of 4.1km from Kanchipuram Bus Stand, which can be covered using a taxi, bus or cab services.
Also, the temple is located at a distance of 5.4km from Kanchipuram railway station, and at a distance of 58.3km from Chennai International Airport.
Interesting Facts and Trivia About the Devarajaswami Temple
This temple is known to be one of the many "Divya Desams" in India. Divya Desams are the 108 temples visited and mentioned in the works of Tamil saints named "Azhvars". These temples are dedicated for the worship of Lord Vishnu, and these Tamil saints are considered to be the supreme devotees of Lord Vishnu.
A large tank in the temple is another popular attraction, in which a 10m high statue of Lord Vishnu is immersed. The water in this tank is emptied every 40 years, and this tank was last emptied in 1979, which means that the next year for revealing the immersed statue will be 2019. During this time, the statue is presented for "darshan" to all visitors for a period of 48 days, after which the statue is immersed back into the water again.
This temple is considered to be the most sacred place for devotees who worship and consider Vishnu to be the Supreme Lord. This is the reason why this temple is also known as "Perumal Koil".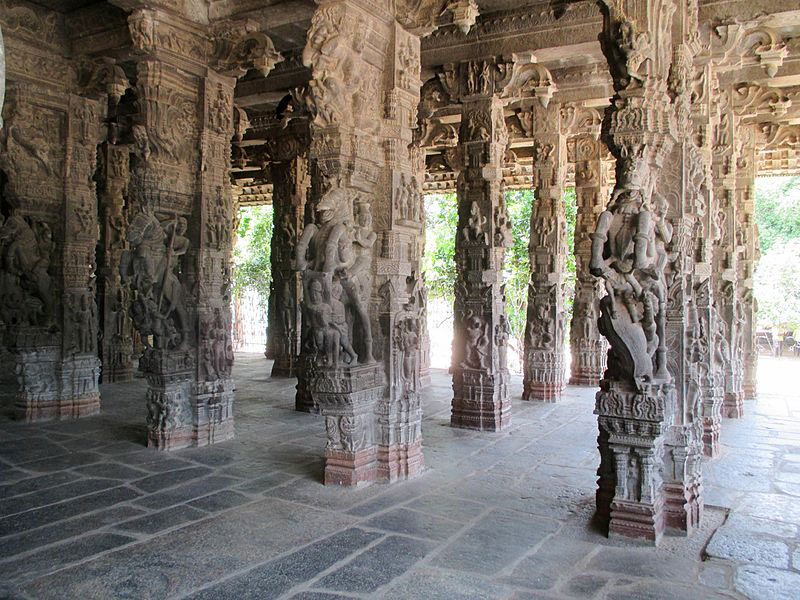 Nearby Attractions
Sri Ragavendra Brindavan temple
Prativadi Bhayankaram Anna Temple
Punniya Kotteeswarar Koil
Srimad Andavan Ashramam
Anjeneya swamy temple
Thumbavana Mariamman Temple
Sri Vadikesari Azhagiya Manavala Jeeyar Mutt
Nearby Restaurants
Desert Dragon
Italian Delight
Hotel Saravana Bhavan
Chick Blast Kanchipuram
Brahmins kitchen
Adyar Ananda Bhavan
The vast collection of temples, calm environment, spirituality, promises of nirvana are only some of the reasons to visit the city of Kanchipuram in Tamil Nadu. This city is popular for several reasons such as the Kanchipuram silk, architectural styles seen in each of the temples and much more. The Devarajaswami Temple is one such temple in Kanchipuram that you must visit if you are looking for the perfect peaceful getaway.