If you haven't heard of the Ranthambore National Park in Sawai Madhopur, you are desperately in need of visiting this legendary location. Not only does Sawai Madhopur in Rajasthan play home to one of the largest ever national parks in India, the town was built around the majestic Ranthambore Fort, which is one attraction you can never overlook. Not only is it situated in the midst of the National Park, it is a great spot for bird watching and exploring the history of Sawai Madhopur. Like many other Forts of Rajasthan, Ranthambore Fort is part of the Hill Forts of Rajasthan declared as World Heritage Sites by UNESCO. Take a look here at its major appealing factors below.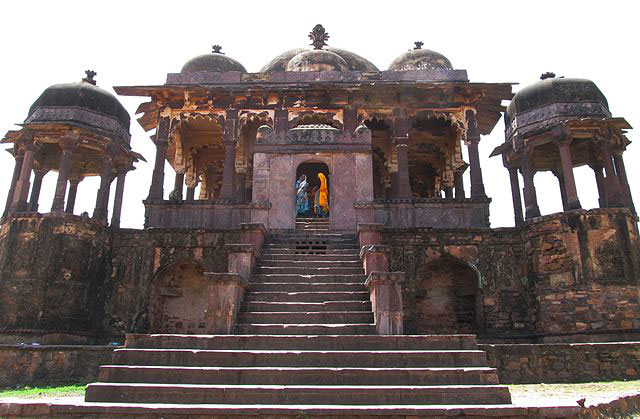 Interesting Facts
Although nobody has been able to trace back exactly when Ranthambore Fort was built, it is believed to have been constructed in the 8th century by the Chauhan Kings of Rajasthan.
The descendants of the legendary Prithviraj Chauhan are said to have moved to Ranthambore Fort and declared it as their capital.
Ranthambore Fort gained its popularity in the year 1238 AD when the coronation of Raja Hamir Dev took place.
The Fort has been attacked numerous times in various significant periods of history, including attacks issued by Alauddin Khilji, Qutub-Ud-Din, Feroz Tughlaq, and Gujarat's Bahadur Shah.
Later on, it was captured in finality by the Mughal sovereigns of India as a residential palace, and in the following years as a prison. It was later handed over to the Maharaja of Jaipur, and remained under his reign towards the end of the British Rule in India in the year 1947.
Many of the parts of the vast Ranthambore Fort have been vanquished by the effects of war and battle, but most of the buildings continue to stand tall.
There is a Ganesha Temple within the fort, which has attracted tourists from all over the country to pay their respects in order to seek blessings of good fortune from the revered Hindu God.
Things to Do/See
The ruins of Ranthambore Fort include palaces like Dullah Mahal, Hammir Court, 32 Pillared Chhattri, along with various memorials, war monuments, temples, mosques, step-wells, barracks, gateways etc.
Bird watching is a popular activity at Ranthambore Fort, and one can also get a great view of the vast national park.
Water storage ponds of Ranthambore Fort have been designed in a traditional fashion that most Rajasthani forts include, and it is quite an intriguing project.
Visiting the Ganesha temple is not only loved by devotees but also tourists who can see the architecture of the temple as well as that of the fortress.
There are various battlements and strong walls built around the Ranthambore Fort, which is a major attraction for visitors as it gives an insight into how well-made the protections installed by the kings of Rajasthan are.
There are various gateways in the fort, known as 'pol', and they are Navlakha Pol, Hathia Pol, Ganesh Pol, Andheri Pol, Delhi Pol, Sat Pol, Suraj Pol, each with different dimensions of their own and presenting variations of architecture displayed in every gateway.
As a massive fort within an even more hugely established national park, Ranthambore Fort stands out as a great example of splendid fortifications that will lead any visitor towards it without effort.
Traveller Tips
Wearing comfortable clothes and shoes is important in case the tour of Ranthambore Fort is included with the tour of Ranthambore National Park.
Based on the season you visit, wearing layers and warm clothes during the steep winters is significant and since the summers get too hot, cooler clothes should be worn accordingly.
Carrying a bottle of water is recommended since a good amount of time is spent within the national park and the fort.
Photography is permitted so it is recommended to carry a camera along to get great pictures of the fort and the picturesque location surrounding it.
The park is closed for visitors from July to September, and should be visited during the rest of the months.
Safari timings differ during every month and can be checked through the website depending on when you wish to visit the Ranthambore National Park.
Best Time to Visit
October to June
How to Reach
Public transport is available from the Sanganer airport to Ranthambore National Park, along with from the Sawai Madhopur Railway Station.
Nearby Places of Interest
Kachida Valley
Malik Talao
Rajbagh Talao
Jain Temple
Jogi Mahal
Ranthambore School of Art
Padam Talao
Ranthambore National Park includes a various number of attractions within its vicinity apart from being a Tiger reserve and wildlife sanctuary. This includes the Ranthambore Fort, and it is as much a famous appealing factor of Sawai Madhopur as the National Park.