Visitors Information
Famous for: History, devotion, God lovers, Seeking Experience, serene location and blissful peace.
Entrance Fee: There is no entry fee to visit this temple.
Visiting Time: one can visit Meera Mandir from 6 in the morning till 9 at night.
Visit Duration: 30 minutes to 1 hour.
Meera Mandir is one of the most popular temples in Chittorgarh and is visited by a number of tourists daily. As the popularity of Rajasthan in the field of tourism is increasing people are getting more and more aware of this wonderful temple. This temple is not any regular temple.
This temple is devoted and named after the devotee of Lord Krishna – Meera Bai – who is believed to have spent her whole life loving and worshiping Lord Krishna. Other than this unique feature the temple has been built in amazing Aryan architecture and has wonderful carvings all over which make it a place every art lover dream palace. The temple stands symbolic of equality of all religions and the sculptures in the temple are a proof of the fact.
The walls are adorned with quotes from Meera Bai and other books and great men. This temple stores the essence of Chittorgarh and is a must visit for every individual.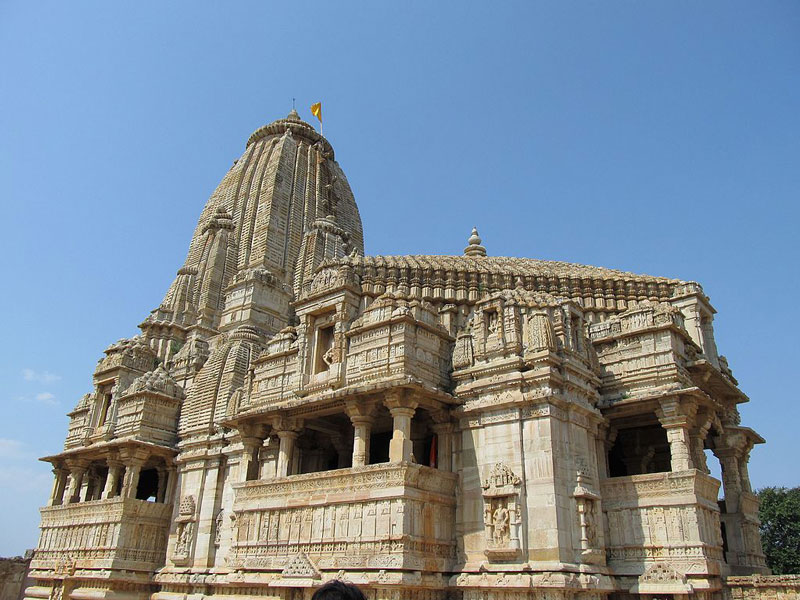 Traveller Tips
Avoid visiting the place during sunny days.
Make sure to carry a bottle of because the scorching sun might cause dehydration.
If you are lucky enough to visit the place during sharad purnima you can experience the extravagant 3-day festival that'll lift your soul and make you feel rejuvenated.
Talk to the people nearby and let then tell you the legend of Meera Bai who for once made history.
The quotes on the walls are something to think upon. Read them and try to implement it in your life.
Stay safe from the people who try to sell fake artefacts and fool the tourists in the name of ancient idols, scripts and coins.
Things to Do
This temple has a lot of history and a lot of stories, try to listen to as many as possible.
Check out the amazing art in the form of sculptures and drawings that this amazing temple has.
Try relating yourself to God and may be for once one might be able to make a bond like Meera Bai had with Lord Krishna.
Availability of Guides
Guides are not available at the temple but are available at the nearby fort and are willing to escort you from the fort to the temple and give you facts about the temple too.
Best Time to Visit
The best time to visit this place is during the months of October and March. During this time the sun is not at its peak and the weather is supportive towards travellers and tourists.
How to Reach
Reaching the temple is very simple. Almost everyone knows about the Chittorgarh Fort and since the temple is in the premises, anyone will provide you with the required directions. One can walk asking directions and also hire a rickshaw or an auto rickshaw to reach the temple.
Interesting Facts and Trivia About Meera Mandir
The temple is named after the devotee of Lord Krishna who believed to live a life around him. Meera Bai was connected to Lord Krishna is a way that humanity cannot comprehend.
Meera Mandir was built by Rana Kumba who was the ruler of this region and also the husband of Meera Bai.
This temple is symbolizing that all the religions and castes are equal and no one is superior to other. The statue of five men with one head is a perfect way to symbolize that.
The temple is built in artistic Aryan architecture that will fill you with wonder when you look at it.
During the 16th century when Alauddin Khilji attacked, this was the only temple that escaped captivation.
This temple carries a lot of history within it and therefore is a must visit during a Rajasthan tour.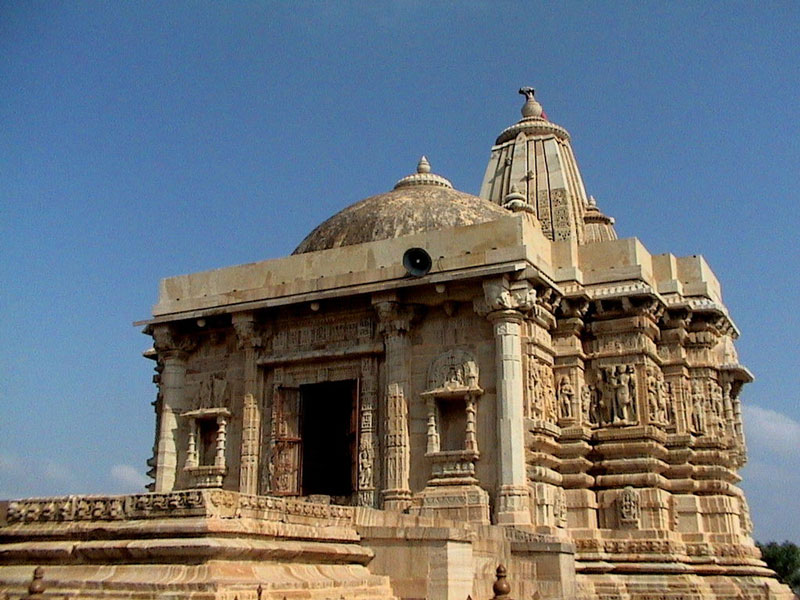 Nearby Attractions
Nearby Restaurants
Hotel Right choice
Hotel Amrit Manthan
Hotel Pratap Palace
Gangaur restaurant
Chandal restaurant
Meera Mandir is a holy place that marks the beautiful union of God with a clean soul. This temple has the essence that says God is always there to help his children. Not just that but this temple is also an important part of the Indian history and culture and anyone wishing to know about the Indian history ought to visit this place. Adorned with sculptures and art this temple is also one place art lovers shouldn't miss. Visit this temple to know more about the temple, about India's history and its heritage.