Visitor Information
Famous For– Architecture, rock statues, Hindu mythology, sightseeing, photography, and religious festivals
Entrance Fee– No visiting charges are taken. Visitors of all religions and nationalities are allowed to enter. However, entry of pets is strictly prohibited. No fee is charged for camera use or videography.
Visiting Hours– It stays open to visitors from 5AM to 1PM and 4PM until 9PM in the night. It is open to tourists and devotees on all days of the year.
Visit Duration- It takes nearly 2 hours to make a complete tour of this place.
This rock-cut temple is first of the six temples or abodes dedicated to Lord Murugan or Karthikeya, in India. It is situated atop a hillock and 8km away from the main city of Madurai. The Pandya rules founded this magnificent religious monument in 8th century AD. Later, the rulers of Nayakar dynasty added extensions to the main shrine in form of mandapams. There is no bar on the entry of non-Hindu tourists, here.
Contact Phone: +91-0452-2484359 (landline)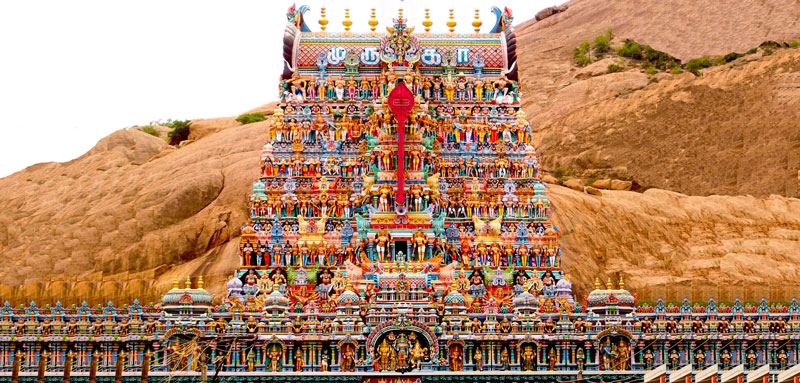 Traveler Tips
Avoid wearing indecent clothes when coming for a visit, here.
Carry your own water bottles.
Take care of your belongings to avoid theft.
Maintain cleanliness and hygiene of its campus.
Shoes are not allowed inside the sanctum or prayer area.
Things to Do
Catch a glimpse of 150ft tall Rajgopuram in the front of the temple complex.
Walk through its pillared mandapams and marvel at various exquisite lotus-style carvings done on these pillars. There are total 48 pillars.
Explore its interiors and check out the life-sized idols of several Hindu deities. These stone sculptures are actually rock carvings created on the temple's walls.
Have a look at exterior stone wall carvings of Lord Shiva in different dance poses.
There are beautifully-carved statues of Nandi bull, Lord Ganesha, and his mooshak, present within the temple's premises.
Stroll along on-campus pond to visit Vedic school present near it.
Availability of Guides
You can hire a local guide available on the spot.
Best Time to Visit
Attend the 14-day temple festival in the mid-month of March & April to enjoy the full grandeur of this ancient temple. It celebrates the Lord Murugan's battle victory over a demon and his wedding to Lord Indra's daughter, Devasena. However, we suggest you to avoid hot summer months and humid monsoon period to make a sightseeing trip to this Hindu religious place of worship. Nevertheless, the winter months are also ideal for visiting it.
How to Reach
You can take a public bus from Madurai bus stand to this site. You can also travel by road in a hired taxi from Madurai city to reach it. Luckily, several buses and other public transport vehicles continuously ply on Madurai-Kanyakumari road route. Passenger trains run between Thirupparankundram Railway station and Madurai Railway Junction which is approximately 6km far. The nearest airport is Madurai Airport (11km).
Interesting Facts and Trivia About the Mandir
Statues of Lord Vishnu and Lord Shiva, directly, face each other.
At early sunrise and during early sunset, you can view the sun and the moon, both in the sky, at the same time.
It is regarded as an auspicious place for performing Hindu marriages to ensure a successful married life.
An Islamic dargah dedicated to Arab conqueror named Sikander Badusha Shaheed, is present in its neighborhood. It is believed that he achieved sainthood after his death.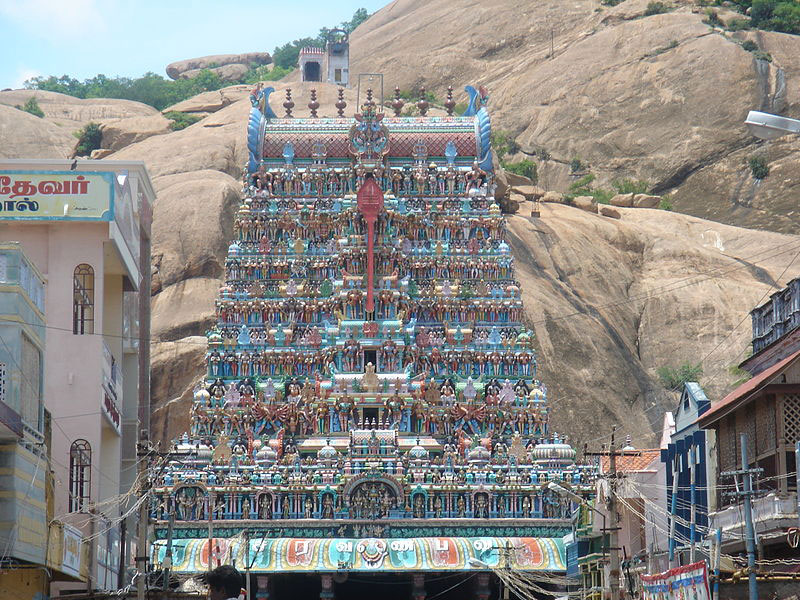 Nearby Attractions
Koodal Alagar Temple
Arulmigu Subramaniaswamy Thirukovil
Meenakshi Amman Temple
Pandi Kovil Temple
Thirumohoor Kalamegaperumal temple
Sree Agasthiyar Nadi Jothida Nilayam
Madurai Corporation Eco Park
Mary's Cathedral
Rajaji Park
Gandhi Memorial Museum
Nearby Restaurants
Doshika Restaurant
Ambur Biryani
Hotel Jungle Stay
KFC
Ahaaram Multi-Cuisine Restaurant
Whether you are a tourist, pilgrim, spiritual seeker, history buff, or photography enthusiast, this centuries-old shrine is a great place to visit in Madurai district. Interestingly, it also serves as a symbol of religious & communal harmony. Do share your travel experience with us regarding this prestigious place of worship.
Happy journey!