Visitor Information
Famous For: Tourism, Experience seekers, Religious Trips
Entrance Fee: The entry to this temple is free.
Visiting Time: This temple remains open from 5.30am to 12.30 pm, and from 4pm to 9pm. Also, this temple remains open on all days of the week.
Visit Duration: There is no particular limit on time you spend here, and people generally spend 1 to 2 hours here.
Every popular temple that you visit in India has an important role in the pages of history and Hinduism. This temple also is one such popular temple known for its importance in all the ages, according to Hinduism. In this religion, the ages are known by the term "yugas", and this temple has a place in all the four yugas. Also, Koodal Azhagar temple is dedicated to Lord Vishnu, and this God is known by the name "Abhaya Thirukkarathan" in this temple.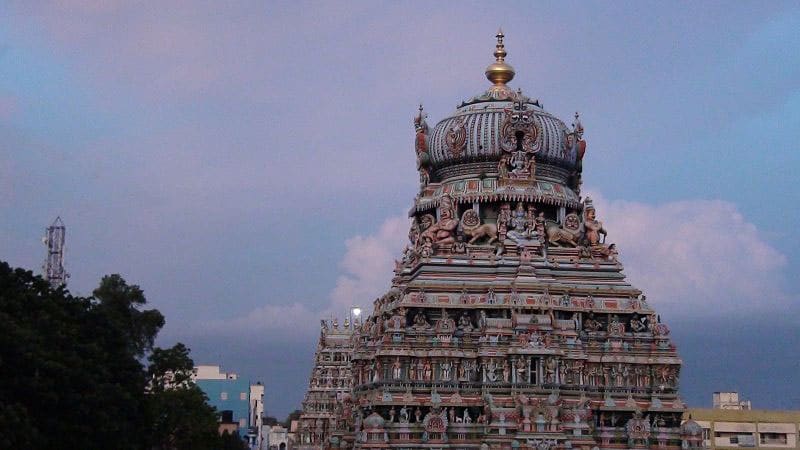 Traveller Tips
Visiting this temple is much more peaceful and easier in festival-free months, but the real colors of this temple are presented in festival days, when a large multitude gather to celebrate and worship.
Additional 10 INR is charged for visiting the upper sanctums of this temple, which should not be missed while visiting this temple.
Things to Do
The engravings and the design of this temple is considered to be an "architectural marvel", and is a must visit for historians and aspiring architects.
The colorful view of the temple, the interior designs and the festivals here makes it a perfect location for photography when you are visiting here with your friends and family.
Also, the feeling of tranquility and the sweet smell produced by the incense sticks makes this a perfect location for getting introduced to spirituality and deeper understanding.
Don't forget to visit the upper sanctums of this temple, which has several beautifully carved pillars, the statues of Lord Vishnu in different poses, and much more.
Availability of Guides
The temple staff are quite helpful, and the local visitors can also help you to learn more about this temple. Also, the option of hiring a tour guide or a translator are available with different private tour agencies and consultancies in the city.
Best Time to Visit
Majority of the visitors prefer the months from August to October for visiting this temple, because in this duration, the climate here is quite favorable to a traveler.
There are several temple festivals like the Thiruvathira day, Chithirai month, etc. during which this temple gets crowded with devotees.
Also, visiting this temple during the winter and the spring seasons is much easier with lesser crowd and better climate.
How to Reach
The nearest railway station is "Madurai Junction Railway Station" and is located at a distance of 1km away from this temple. This distance can be covered by taking an auto-rickshaw, bus or cab services.
Also, the nearest airport is "Madurai International Airport" and is located at a distance of 11.2km away from this temple.
Interesting Facts and Trivia About the Koodal Azhagar Temple
A unique feature about this temple is that it has statues of Lord Vishnu in multiple postures, i.e. standing, sitting and lying postures. This temple also has an important role in all the "yugas", and is known to be a popular temple for the Vaishnavas and all other devotees since the Sangam period.
There are many references of this temple and its importance in many ancient Tamil literatures which includes popular works like "Paripadal", "Brahmanda Purana" and "Silappadikaram".
This temple plays an essential role in the times of well-known kings like Prithu and Malaydioaja. and it is believed that their prosperity was granted by Lord Vishnu.
Also, one such popular incident in the history of this temple is related to a person named "Vishnuchittha", who proves the supremacy of Lord Vishnu with the help of the vedas. For this, the Tamil saint gets rewarded by Lord himself, and he keeps worshipping the Lord and later forms the twelve popular verses in the "Thirupallandu".
Tamil saints like Vishnuchitta, who glorify and consider Lord Vishnu as the supreme power are known by the name of "Alwars". Due to his numerous contribution in this area, Vishnuchitta is regarded as the foremost among the twelve Alwars. Even today, the verses from his work "Thirupallandu" is recited in the shrines of this temple and many others.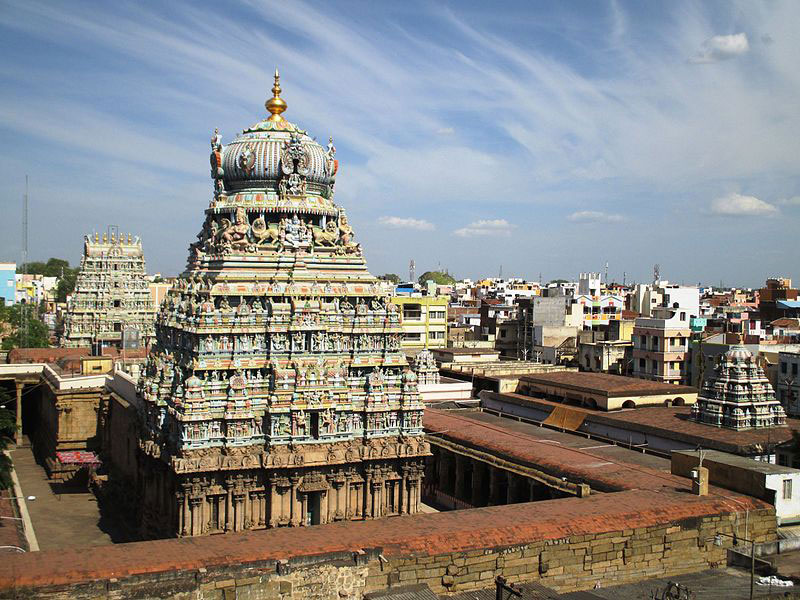 Nearby Attractions
Inmaiyil Nanmai Tharuvar Temple
Kazimar Big Masjidh
Irukankudi Maari Amman Temple
Meenakshi Amman Temple
Sakkarathalvar Temple
Shri Sumathinath Jain Naya Mandir
Mary's Cathedral
Nearby Restaurants
Amritsagar
Taj Restaurant
Sree Mohan Bhojanalay
Konar Kadai Madurai
Murugan Idli Shop
Hotel Sree Sabarees
The city of Madurai has lots to offer for every traveler around the world. The popular Chithirai festival, beautiful temples including the Meenakshi Amman and the Koodal Azhagar, markets and museums, artworks like the Dravidian art, and much more.