If you watch quite some national TV, chances are you might have heard of Lonavala being constantly referred to as an ideal tourist destination. And if the tourist verdict so says, who are we to disagree? Lonavala is the perfect new age exotic tourist destination. It has a lot of waterfalls and exciting caves on display in its nearabouts. It also has one of those modern new wax museums, and a lot of places where you can get acquainted with history. All in all, Lonavala is indeed looking like a good place to get away to on that next holiday. The best time to visit starts from October and ends somewhere near May. Monsoon here is a risky affair.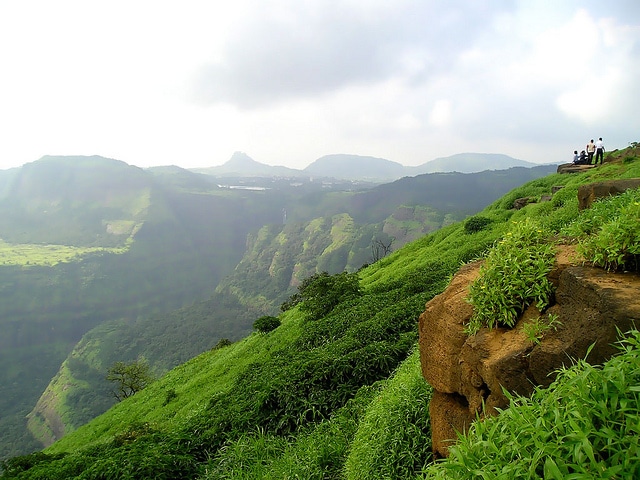 | | | |
| --- | --- | --- |
| Months | Conditions | Our Recommendation |
| June to September | It's the ideal time to visit for all the couples, as monsoon makes the place look even more better. With all the greenery, around and fresh air to breath, it's the perfect time to visit Lonavala. | Popular Tourist Season |
| October to Mid-March | Winter months are also preferable, you will enjoy sightseeing and other tourist activities, but don't forget to pack some woollens too. | Ideal Time |
| Mid-March to May | Summers are hot but not scorching. | Off Season |
Summers in Lonavala are way cooler than the average Indian sultry and humid summer and it follows that it is fairly popular with tourists now. The summers are cool, and mountain zephyrs arrive every now and then to make things even more cool and pleasant. But the weather is in no way cold and you wouldn't require anything more than your cotton clothes while on vacation. This time is good for sightseeing as well.
Monsoons in Lonavala are, as I mentioned earlier as well, fairly bordering on risky affairs. The rainfall is quite heavy, almost torrential and turbulent, typical of a tropical topography region. The rains are caused by south-west monsoon winds. This is not a popular season for tourists.
Winters in Lonavala are on the colder side of the average, located as it is among the hills. The temperature drops sharply, and you would do well to carry some woollens. This time is a hit with tourists, and sightseeing is popular. It's safe and pleasant, and an added bonus are the joyous festivities conducted to commemorate Christmas and light up your New Year.
How to Reach Lonavala
Lonavala is very well connected transportation wise, courtesy its location surrounded by two of the country's most important cities, Mumbai and Pune. The nearest airport is Lohegaon, and the next is Mumbai. You can reach Lonavala by rail through trains from most major parts of India, and you can take taxis to your hotel. Also, buses are available from major Indian cities aplenty.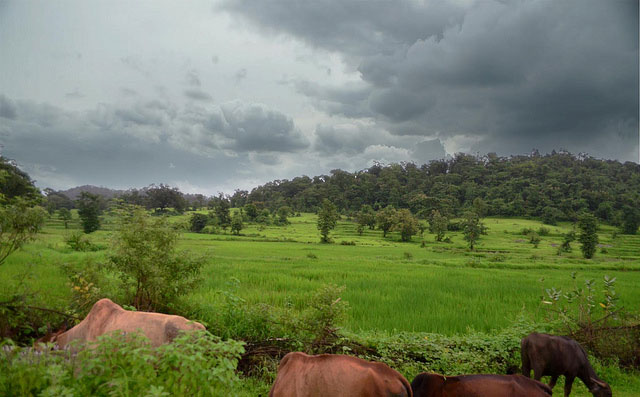 What to Do and See in Lonavala
This is a combo of the past world and modern adventure. It has education and enlightenment for the history buffs, caves to explore for the nature freak and adventure enthusiast, and avenues to go backpacking in for those who are fretting over the missed-out camping trip. One of Lonavala's major tourist attractions, this.
These are yet another range if caves that add to Lonavala's crowd pulling glory. These caves are unlike any you'll ever have seen, more exciting. It has info on Buddhist culture for history, and shrines and temples for aestheticism and architecture. The most exciting part? The shrines were made by cutting into the cave structures.
Waterfalls like Bhushi Dam, Tamhini Ghat and Kune Falls, as beautiful as they are pure.
Sunill Celebrity Wax Museum, another version of Madame Tussaud's in India, lending a polished feel to the place. Contains life like figurines of popular figures.
Lohagad for history.
Lonavala, located midway between Pune and Mumbai is a very popular tourist getaway where you can spend both a month and a weekend. It is extremely well connected, and one of the most loved by holiday makers in the country. It is pleasantly cool and welcoming a lot of the time of the year. But if you do not use this weather guide to plan ahead, you may get caught up in a stormy monsoon. Take care, be safe, have the best vacation!