Visitor Information
Famous for: Natural beauty, wildlife collection, experience
Entrance fee: No fees chargeable
Visiting time: 9:00 AM to 5:00 PM on all days of the week except Sunday.On Sundays it is open from 9:00 AM to 5:30 PM
Visiting time: Generally, around 2-3 hours
The Zoological Survey of India Museum in Port Blair, Andamans, India is an intensively maintained museum housing specimens of wildlife, mostly marine, which are par excellence by any standards. They have species of exotic creatures like corals, whales and even anemones and starfish, live and also remnants like skeletons and fossils in some cases. The species are obtained from nearby waterbodies like the Bay of Bengal, and are curated according to the scientific criteria of the administrative institution. Therefore, it is not surprising that it is popular with academics and scientists as well, along with laymen and tourists.
Traveller Tips
Carry equipment like sunglasses with you.
Do not cause any pollution.
You are not allowed to carry cameras inside, so no photography or filming.
Pets are also not allowed inside.
Things to Do
Try and learn of the habitats, lifestyles and relevance of each of the species to human life.
Go to the many nearby beaches for seclusion, natural beauty and tranquil ambience.
You can indulge in adrenaline sports in these islands.
Also, there are exclusively built shopping complexes nearby which you can browse.
Availability of Guides
Guides contribute towards the essence of the tour, and as such, the presence of a good guide is absolutely necessary. You can hire guides at varying rates locally, their fees chargeable on the basis of time. Make sure you understand what they say. You can take guides along with you before departing as well. And moreover, there are sometimes locals who serve as the best guides possible.
The Andamans, like Uttarakhand, maintain a more or less equitable climate all the year round, but it does tend to get quite hot in summer due to tropical climate. The monsoons are sometimes risky and prevent proper underwater viewing, so winters are the best time for a visit, November to April.
How to Reach
The Andamans can be reached by air or sea. By air, the airport in Port Blair is connected to major Indian cities like Bangalore, Delhi, Kolkata and by sea, there are voyages from Chennai, Vizag. Once you arrive at the Andamans, you can hail taxis to the museum, which take about half an hour to reach.
Interesting Facts and Trivia About Zoological Survey of India Museum
It is located just across the street from the renowned Teal Bhavan and also close to the Rajiv Gandhi centre for water sports and activities.
The samples here can be used as research topics, they are so well maintained.
There are special tour programs now in the Andamans, close to these museums, which make you feel inside an aquarium through underwater journeys.
Also, there are sports underwater like scuba diving.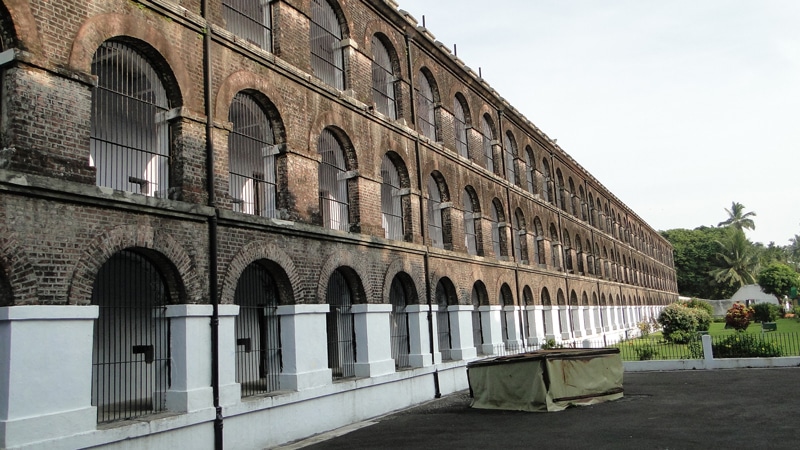 Nearby Attractions
The centre for colonial history and lifestyle, the Cellular Jail.
The Samudrika Museum nearby.
The Fisheries Museum nearby.
The Teal Bhavan.
The Harriet Mountains.
Nearby Restaurants
The Ananda restaurant, famous for its unique and tasty seafood restaurants, especially prawn.
The Amaya restaurant, which has very luxurious high end décor and provides exquisite views of the sea.
The Icy Spicy restaurant for veg food.
The Lighthouse Residency, an eatery serving seafood like lobster and prawn with elaborate gourmet cuisine.
The Zoological Survey of India Museum, Port Blair, Andamans is an exquisite example of proper scientific maintenance and interesting specimens, and you should definitely be headed its way if you love science, nature or marine wildlife. And yes, the cuisine at the food joints nearby is heavenly, make sure to get a taste. Good vacation ahoy!