Galathea National Park is nestled away in the Andaman and Nicobar Islands and forms part of the larger Great Nicobar Biosphere Reserve. This Park is geographically situated at the Great Nicobar Island, the most sizeable island in the Nicobar Islands, which is south most part of the Andaman archipelago. Stretching across about 110 square kilometers this Park is known for its lush flora and exotic fauna. A trip to Galathea National Park is not only an adventure but also a life changing experience; it gives the traveller a rare opportunity to be one with nature.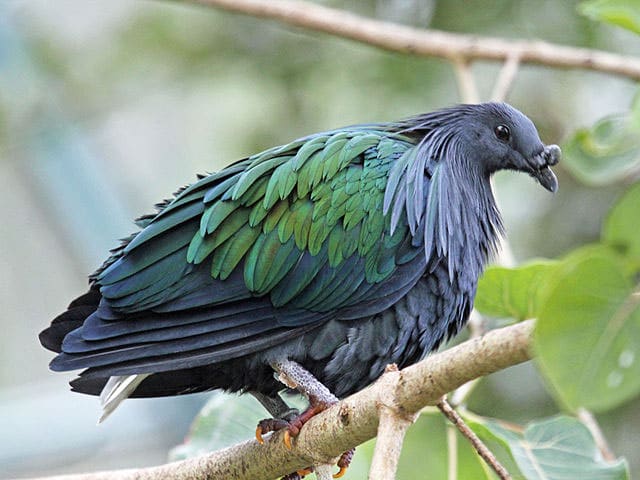 Climatic Conditions
The climate at Galathea National Park is acute tropical climate, the Park area encounters only monsoons and summers. The temperature is quite high during the summer but during the monsoon the temperature reduces substantially. However, during the peak of monsoon the Park experiences extremely heavy rainfall, which makes it difficult to access. The annual rainfall ranges from 3,000 to 3,800 mm. It is hot humid climate year round as the Great Nicobar Island does not experience winter at all.
Best Time to Visit
Galathea National Park is accessible year-round. But the most ideal months to take a trip to the park is the time through the months of October to April. The climate during these months is pleasant and especially conducive to travel.
Wildlife at Galathea National Park
Galathea National Park is nothing short of a paradise for nature lovers; each species is more striking than the other. The lush and colorful vegetation give the park an unusual beauty. This National Park has a variety of wildlife, certain notable species that are peculiar to this region are:
Animals
Crab Eating Macaques, Giant Leatherback Turtles, Salt Water Crocodiles, Water Monitor Lizards, Robber Crabs, Malayan Box Turtle, Reticulated Pythons, Crab Eating Macaques, Nicobar Tree Shrews, Palm Civets and Fruit Bats. Quite a few of these species are endangered too.
Birds
Green Imperial Pigeon, Nicobar pigeon, Edible Nest Swiftlet, Nicobar Scrub-Fowl, Megapode and different species of the Sea Eagle.
Flora
The Flora in this region is the tropical and the subtropical type containing moist broadleaf forests and thick mangroves, this Park is home to multifarious plant species and trees including Mesua Ferrea, Pterocarpus Indicus, Euphorbia sp, Guettarda Speciosa, Dendrocalamus, Calophyllum Inophyllum and Albizia Lebbeck amongst others.
Activities In and Near the Park
The Park makes for a lovely picnic area and offers a host of day excursions, the Park has handicraft exhibits peculiar to the Shompen Tribe who are indigenous to the area. There are multiple adventure activities available like snorkeling, scuba diving, boating, sea walks etc. Owing to its rich biodiversity the Park is also a site for nature watching and bird watching.
Attractions near the Park include the Cellular Jail which housed the Freedom Fighters during the Quit India Movement, Baratang Island which is home to the famous mud volcano which last erupted in 2005, Barren Islands which are not open for visitation but house the only active volcano in South East Asia, Havelock Island which is a hub for its eco-tourism activities and Radha Nagar Beach which was awarded the title of best beach in Asia, North Bay Island famous for the Rajiv Gandhi Water Sports Complex which is a hotspot for water sport activities and Coral Island which has the most amazing corals and sunsets and a spectacular beach ideal for sunbathing, snorkeling etc.
Distance from Nearby and Major Cities
Since Galathea National Park is situated on an island it is only accessible via boats or air. The cities that are closest to it are:
Port Blair – 523 km
Chennai – 1623 km
Visakhapatnam – 1647 km
Nearest Airport
The nearest Airport to the Park is situated at Port Blair. There are flights everyday to and from Port Blair to Chennai and Kolkata. The journey from Port Blair to Galathea is 540 km and has to be undertaken by Boat.
Nearest Railway Station
The nearest Railway station is situated at Chennai in Tamil Nadu, as Galathea is not accessible by Railway.
Road Accessibility
The National Park is not accessible by Roadways.
Accommodation Facilities
Travellers must contact the Park authorities of Galathea National Park for details regarding accommodation and other queries regarding activities and facilities with their charges. Alternate accommodation is available at Port Blair.
Entry Fee
Details regarding Entry Fee etc. is available at the official website of Andaman and Nicobar Tourism –
Directorate of Tourism Incharge (Tourism Information)
Address: Andaman & Nicobar Administration
Kamaraj Road, Port Blair – 744101
Contact Information:
Phone: 03192-232 694, 232 642
Fax: 03192-232 747, 230 933
E-Mail id: accomodation6@gmail.com