Visitor Information
Famous for: Sightseeing, Adventure sports, Boating, Educational Tourism, Photography, Historic Significance, Trekking, Experience Seeking and Wandering, Wildlife Spotting, Connoisseurs.
Entrance Fee: 50Rs per person will be spent on taking the forest entry permit, and an extra fee of Rs 50 for each camera.
Visiting Time: From 6AM to 6PM, this fort is pretty much open throughout the day inviting the wanderers whenever they feel like getting a breath of fresh yet archaic air and a beautiful view. Remains closed on Mondays
Visiting Duration: Between 2 to 3 hours is the average time of duration that you might spent here. But it totally depends upon personal interest and taste.
At the Southern apex of South Andaman, about 30kms away from all noise and chaos of Port Blair, nestled is a small village known as Wandoor with meager amount of shops and options of accommodation for the tourists but beautiful expanses of blue, pristine beaches along its stretch. A small cluster of about 17 islands and open sea creeks, around the area of Wandoor have been delegated as a little National Park in order to preserve the oceanic existence, coral reefs and the rest of the Flora and Fauna.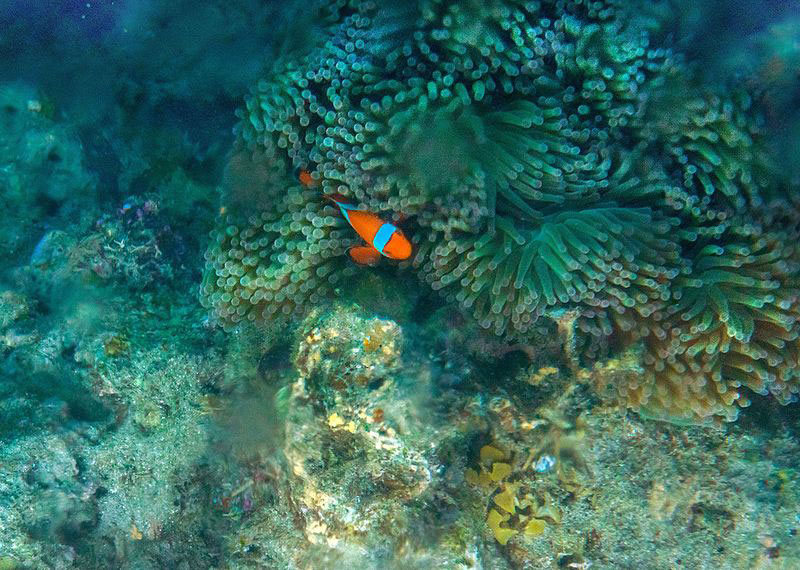 Traveler Tips
You need to necessarily have the forest permit as issued by the Forest Dept. at counter in Wandoor marina. And there are only about 150 permits issued everyday which will only be availed by the early birds. So, reaching here early is a necessity.
Carry your photo identity card compulsorily as you need to submit a Xerox of that along with the form at the entry counter.
Jolly Buoy and Red Skin islands can only be accessed through this part of Wandoor. But at one time, only one of these is available for tourism (Jolly Buoy remains shut from December to May).
Carry your own food and water as there are absolutely no outlets here. Commercial settlements are NOT allowed.
Night stay is not allowed.
Avoid carrying plastic packets or equipment as you will have to submit it at the entrance against a deposit of Rs100 per 3 bottles.
They also provide water bottles and jute bags at the entrance.
In case your luck goes sour and you exhaust the 150 permit limit, you can visit the Chidhiya Tapu nearby or you can also ask for a refund.
After you avail your permit, go upto the boats section. There'll be boats for Red Skin islands for Rs300 per person and the ones that go upto Jolly Buoy at 650Rs.
You pay extra charges for a glass bottomed boat or a separate boat as per your requirements.
The quiet, scenic beaches of Wandoor are a relief away from the commercialization of Port Blair.
Changing rooms are available by the beach.
Swim here at your own risk. This is because of the frequent sightings of crocodile here.
Don't capture photographs or videography without prior permission of the officials.
Do not tamper with or ruin the delicate coral reefs which grow at the rate of 1 inch per 10 years. while snorkeling or diving. Take utmost care.
The last boat trip leaves at around 10:30 am.
Things to Do
Snorkeling is an option here.
Boating through the pristine waters and exploring the cluster of islands is how you'll spend most of your time here.
The nearby areas also boast of trekking options.
Island Camping can also be done with prior permission being taken.
Scuba diving is the most popular adventure sport here.
During the right seasons, you can easily spot nesting sea turtles here at the island.
Go back home a lot more aware and learned about the beautiful coral reefs and the tropical forests here.
Explore the delicate and stunning coral reefs through the glass bottomed boats you're provided with and be stunned for a long time.
Availability of Guides
There are guides available in the form of your boat riders who'll take all the caution and make you aware about the islands of Wandoor.
Best Time to Visit
The months between November to May offer the most pleasurable months for the visitors coming down to Wandoor so book your itinerary accordingly. But if you want to visit Jolly Buoy Island, avoid this period.
How to Reach

The giant aqua park is in Wandoor which is about 30kms from Port Blair. It is well connected to other major cities by means of well-maintained roads. Public and private buses plying at regular intervals serve as the best option for a budget traveler between 6AM to 8PM. The Department of Information, Publicity and Tourism Andaman and Nicobar Islands also provides excellent bus service specifically for this Marine Park. The closest airport is at Port Blair.
Interesting Facts and Trivia About the Wandoor & Mahatma Gandhi Marine National Park
The park stretches through a huge area of 282 square kilometers.
It is fully a no plastic zone.
It was brought upon under the Wildlife Protection Act of 1972, to preserve coral reefs and sea turtles.
Both of the islands- Red Skin and Jolly Buoy have kinship to the Rutland Archipelago.
Majority of the coral reefs found here are called to be fringing reefs i.e. they have shallow or null back reef zone.
These islands are absolutely uninhibited.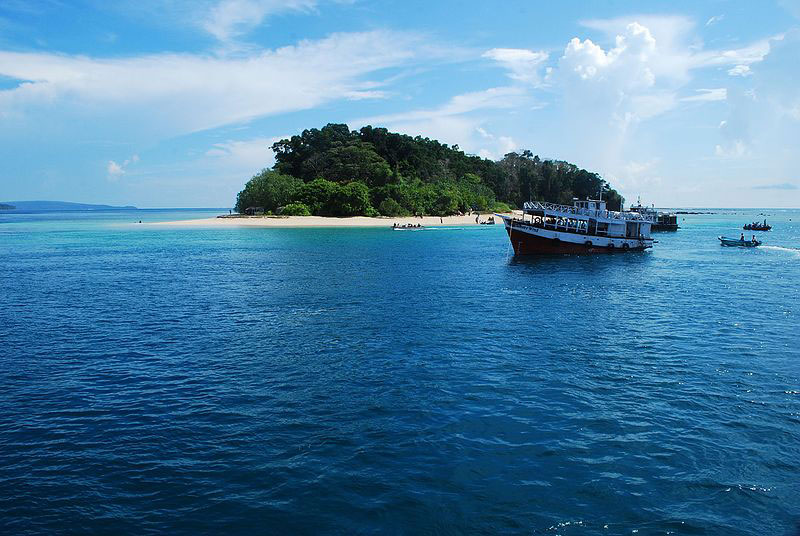 Nearby Attractions
Lackadives
Mackruzz
Chidiya Tapu
Samudrika Marine Museum
Corbyn's Cove
Phoenix Bay Jetty
Viper Island
Nearby Restaurants

There are no restaurants in Wandoor but these are found in the nearby districts.
Sea Princess Resort
Anugama Resort
KK bakery
Mazali Restaurant
Malabar Mint
Make a day's time to come down from Port Blair to visit The Mahatma National Park and imbibe the calm mystique of the place. You'll leave with a profound sense of understanding of the reefs and a lot of memories.