Visitor Information
Famous For: Natural beauty, recreation, ambience.
Entrance Fees: No fee chargeable.
Visiting Time: Preferable before sundown.
Visit Duration: A couple (2) of hours.
Mount Harriet in Port Blair, Andamans, India is an array of veritable tourist attractions in once- it is a national park, known for collection and conservation of flora and fauna species, and also it offers some of the most enviable views for miles around, being a mountain peak. It is a recreational part, having swings and watch towers and other such equipment, and long trails through which one can walk, trek or take photographs. It is among the total of about 9 of its kind in the Andamans. It provides peeks into neighbouring islands, and is a popular haunt or exotic birds, and, following, bird watchers. There are innovative ways for reaching this place as well.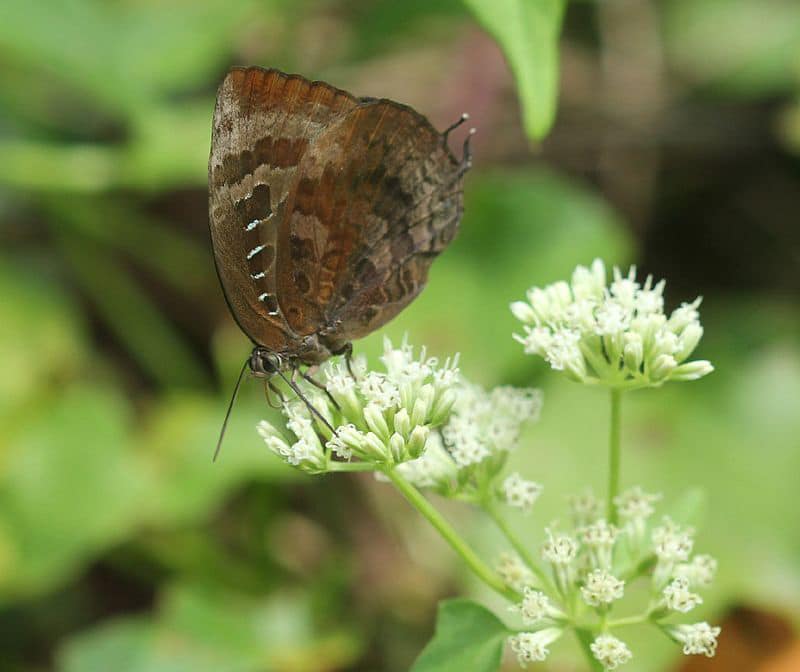 Traveller Tips
Wear comfy shoes for walking, trekking.
Bathroom and storage facilities are available on the grounds.
Carry sun block, water bottles and glasses to stave off the heat, especially if you go in the tropical summer.
Ask if photography and filming are allowed at your location.
Things to Do
You can watch birds and other exotic life form species within the premises.
You can go trekking or walking, and you will catch amazing mountain views.
You can visit the nearby marine wildlife preservation and display museums.
You can go adventure seeking through sports and activities.
You can also participate in underwater tourism.
Availability of Guides
Guides are to be kept at the very forefront of the mind when planning this tour, as there are various important artefacts to show around. As such, choose a guide who is knowledgeable and comprehensible to you. You can hire guides locally, who charge differently, also you could take one along with you as well. If all else fails, you could always engage some locals in guiding you, and they mostly prove very helpful.
Andamans have agreeable climate through most of the year, though the summers tend to be hot like the typical Indian tropical summers. Monsoons can be problematic for tourists in the way that the rains get in the way of sightseeing, and are dangerous for underwater and other types of tourism, adrenaline tourism as well. Therefore, it is the wisest to visit in the winter season, from November to May.
How to Reach
The Andamans can be reached via both air and water, and the airport geographically closest is the one in Port Blair, connected to the likes of Delhi and Kolkata through domestic flights. By cruise, Andaman is connected to Vizag, Chennai, etc. After arriving at the Andamans, you can take taxis and cabs to reach Mt Harriet.
Interesting Facts and Trivia About Mt Harriet
It is located in the Ferargunj Tehsil area of Port Blair, the capital of the islands.
It can be reached via bamboo transport, popularly known as the 'dunghi'.
There is a very well known lighthouse nearby.
Andaman wild pigs and robber crabs are the notable animal species preserved here.
This park was built in memory of British official Robert Tytler's spouse.
Nearby Attractions
The Havelock Islands, popular for adventure sports.
The Teal Bhavan
The Fisheries Museum, for marine wildlife, skeletons of sperm whale
The Zoological Survey of India Museum for scientifically valuable marine wildlife exhibits.
The Rajiv Gandhi water activities centre.
Nearby Restaurants
The Amaya restaurant with cheerful ambience and remarkable food.
The Icy Spicy for eco friendly and nurturing veg food.
The Lighthouse restaurant for tastefully prepared seafood recipes.
The Annapurna eatery.
The Mount Harriet National Park in Port Blair, the Andamans is a perfect getaway if you are looking to quickly escape the noise and rush of city life. It provides that, and adds magnificent nature views into the bargain. Moreover, you can live your childhood fantasies climbing high into wooden lighthouses and swings! So, not more delay. Book your tickets, check out details, pick out the perfect weather and make a checklist, and move ahead today!