Visitor Information
Famous For: Nature, Trekking, Photography, Adventure
Entry Fee: No fee is required.
Visiting Time: Sunrise to sunset daily. Preferably try to visit early mornings.
Visiting Duration: Depends on the visitor's choice.
Dharamshala has gained worldwide popularity because of the cascading waterfalls, the gushing rivers, the dense forests and the lofty mountain peaks of the Himalayas that have given this small hill station an unnerving feeling and have made it an important place for adventures such as trekking, hiking and many more. The Kareri Dal Lake which is situated at a distance of 9 km from Dharamshala is an exotic trekking path. This lake derives its waters from the melting snow of the Dhauladhar mountain which itself is a picturesque sight. This is a shallow, fresh water lake and is so clear that even the bed of the lake can be seen at many parts from the surface. Thus, the gorgeous surroundings and the majestic view make a visit to this unpopular lake truly a grand success.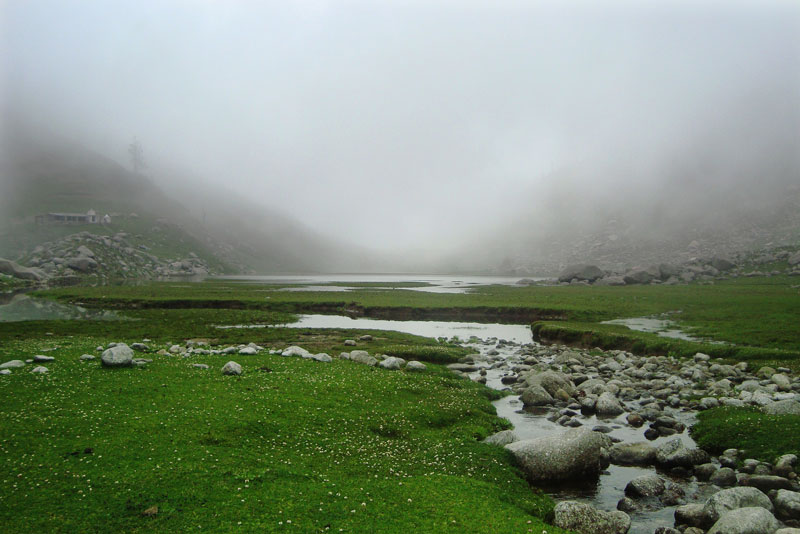 Traveller Tips
Wear comfortable trekking shoes because you will have to trek through difficult and steep terrains.
Carry sufficient water, dry food, tent and all other trekking and camping utilities depending upon how long you plan to trek or camp.
First aid must be carried alongside as a precautionary measure.
Do not travel alone. Travel in small groups and always see to it that you are accompanied by a local guide.
Things to Do There
This is a major place to trek for all ages of people.
Spend some quality time with your loved ones and also indulge in introspection.
Breathe in the serene mountain air and inhale the fragrance of the lovely flowers that grow close to the banks of the lake.
Enjoy the majestic sight of the Dhauladhar Mountain which gives life to this lake.
Availability of Guides
No guide is available near the vicinity of the lake. It is better to ask around or hire a guide from any travel agency or the State Tourism Board.
Best Time to Visit
Avoid Monsoons because the excessive rainfall and landslides during this time make it difficult to travel around. Otherwise this place can be visited at any other time throughout the year.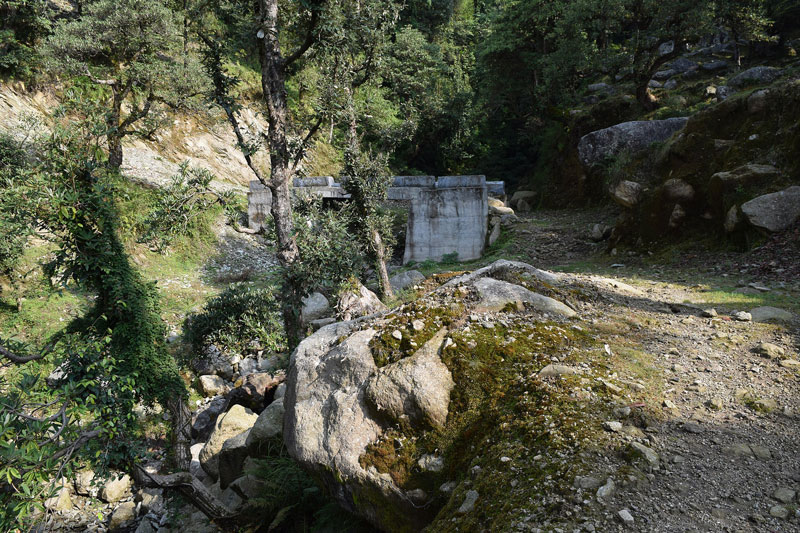 How to Reach
The Kareri Dal Lake is situated at a distance of 9 km from Dharamshala. It is not possible to visit the lake directly by simply driving to it. The nearest location up to which the drive is permissible is the town of Ghera.
Interesting Facts About the Kareri Dal Lake
The Kareri Dal Lake is a fresh water lake that was born out of the melting snow of the Dhauladhar Mountain.
From a hill top overlooking the lake, a temple of Lord Shiva and Shakti is situated that is very sacred among the villagers.
The Nyund Stream is its primary outflow.
Nearby Attractions
Chintpurni
Kangra Valley
Namgyal Monastery
Kareri Lake
Tibet Museum
H H Dalai Lama Main Temple
State Museum of Dharamshala
Tsuglagkhang Complex
Nearby Restaurants
Morgan's Place
Lung Ta
Tibet Kitchen
Illiterati
Lobsang's Four Season Café
Snow Lion's Restaurant
Nick's Italian Kitchen
Jimmy's Italian Kitchen
Morgan's Place
Lung Ta
Trek and Dine
Don't Forget To Carry These Essentials For Your Trip
As a paradise of nature and also as an escape from the commotion of the busy city life, the Kareri Dal Lake in the rural hilly regions of Dharamshala, Himachal Pradesh, is place that offers a peaceful respite. Despite the fact that luxury or even comfort cannot be found there, the Kareri Dal Lake is a much-loved tourist destination for the people who love nature. Hence, the Kareri Dal Lake is a must visit for all.