Visitor Information
Famous For: Architecture, History, Hinduism.
Entry Fee: No entry fee is required.
Visiting Time: Visit before sunset and after sunrise.
Visiting Duration: 1-2 hours.
Located in the serene town of Dharamshala, Bhagsunag Temple is believed to be an ancient temple where Lord Shiva had prevailed himself. Hence, this sacred temple is a much-worshipped place among the Hindu pilgrims for its exciting history and sacredness. Thus, be in a Hindu or a tourist of any other religion, the Bhagsu Nag Temple is a must visit for all.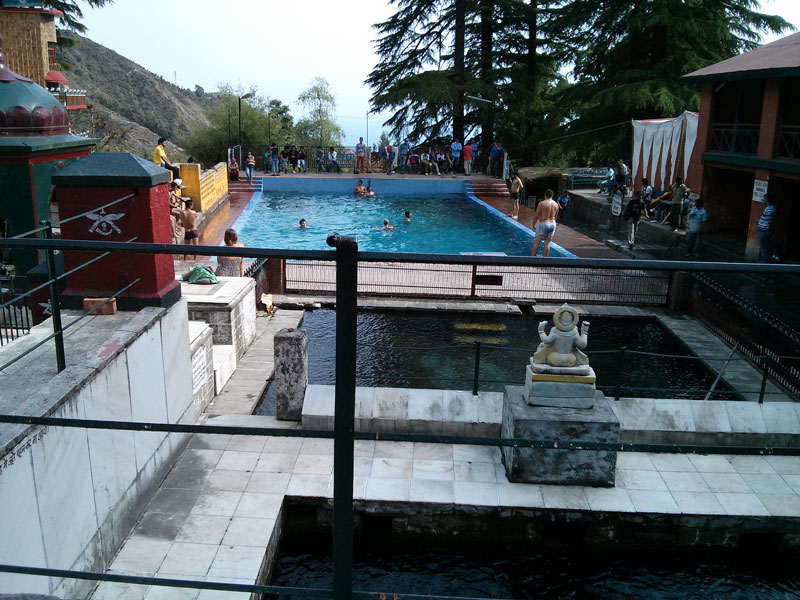 Traveller Tips
You will have to walk a lot, therefore dress accordingly.
Photography is not allowed, so don't carry your temple.
Be disciplined and maintain an orderly behavior. Do not enter restricted parts of the temple.
Things to Do There
Pray to the chief deity here.
A hike or stroll around the temple, especially to the Bhagsu Falls and enjoy the peaceful ambience in the lap of nature.
Take a dip in the cool water of the pool in the premises of the temple.
Unleash the shutterbug and capture some good moments here.
Availability of Guides
Guides are in general not needed to explore the temple as everything is self-explanatory. If you still need someone then hire a guide from your travel agency or from the State Tourism Board.
Best Time to Visit
It is better not to visit the place during monsoons due to the landslides caused by heavy rainfall. Visit during September is recommended due to the annual festival that takes place during that time.
How to Reach the Place
The Bhagsunag Temple is located at a distance of 11 km from Dharamshala. You can hire a pre-paid cab and reach Mcleodganj which is located 9 km away from Dharamshala. From the village of Mcleodganj, you will have to walk 2 km ahead to reach this ancient temple.
Interesting Facts About the Bhagsu Nag Temple
A natural fresh water spring is also present in the premises of the temple.
The flowing water of the Bhagsu Falls fills the small pool that has been set up for the pilgrims so that they can take a dip in the holy waters.
It is believed that Lord Shiva himself visited this place and therefore throngs of devotees visit this place.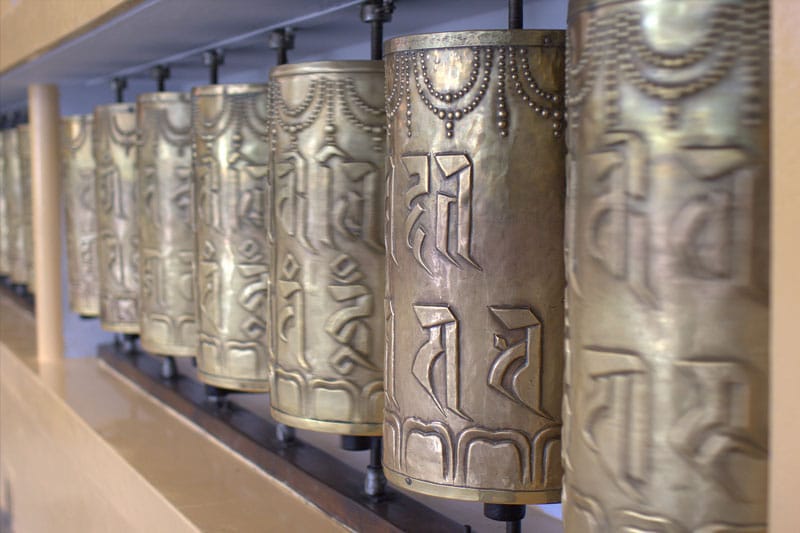 Nearby Attractions
Kangra Valley
Dal Lake
Kareri Lake
H H Dalai Lama Main Temple
State Museum of Dharamshala
Tsuglagkhang Complex
John in the Wilderness Church
Chintpurni
Tibet Museum
Nearby Restaurants
Jimmy's Italian Kitchen
Illiterati
Lung Ta
Trek and Dine
Lobsang's Four Season Café
Snow Lion's Restaurant
Morgan's Place
Tibet Kitchen
Nick's Italian Kitchen
The Bhagsu Nag Temple is an enriching place that leaves every visitor with a just mind and a loving heart. The sacredness of this ancient temple and the unspeakable scenic beauty of the surroundings make this temple one of the most significant places in Dharamshala. Thus, this temple is a must visit for all.