West Bengal is a treasure trove for the tourist who loves a brush with the unconventional things of humdrum life from time to time. These include art and culture, the wilderness, and even history heritage walks-Bengal provides it all, whether at Shantiniketan, Sunderbans or Kolkata. Today, we'll be looking at the top 5 places Sunderbans have to offer. This is no ordinary green retreat-it has animal species you'd be hard pressed to find anywhere else in India, a certain famous breed of tiger also named after this place. Another very rare attraction are the trees with submerged roots and mangroves found in this area. To live out your Bounty Hunter meets African Safari dreams, plan a visit here ASAP.
1. Sudhanyakhali Watch Tower
If "All Along the Watchtower" popped immediately into your mind when you read this headline, you're the person I'm speaking to. Playing along the track on your tranquil vacay, you could climb the Sudhanyakhali watchtower to spot tigers in your vicinity. This is the most opportune place to watch tigers from, the highlight of the Sunderbans. Also visible, with luck of course, are axis deer and the like. An added bonus is the charming vista full of trees and greenery you get to see for miles all around when up high on this vacation must-visit.
2. Sajnekhali Watch Tower
Sajnekhali Watch Tower is the second most important watchtower in the Sunderbans tower. It provides all the mojo of other towers plus much more. It is the place where you can spot the famous tiger species, and also the place to watch pretty gruesome crocodiles in live action. There is also opportunity to indulge your excited wildlife enthusiast touristy curiosity in a museum and crocodile park within the premises, which showcases a collection of exquisite details. There's also a temple within the grounds, traditional style, a Bonobibi temple.
3. Netidhopani
Netidhopani one is a complete tourist destination package of Sunderbans. This has a lake famous for being picturesque to look at and click pictures of, and also a ground that houses ruins of ancient buildings that once were. More precisely, there are ruins here of a temple that's old four times as much as a century, and has achieved almost pilgrimage status with the sheer number of people who visit it to worship and pay homage. This place also has pop tourist apparatus like hotels. So in case you were thinking Sunderbans was all about tigers, think again.
4. Sunderbans National Park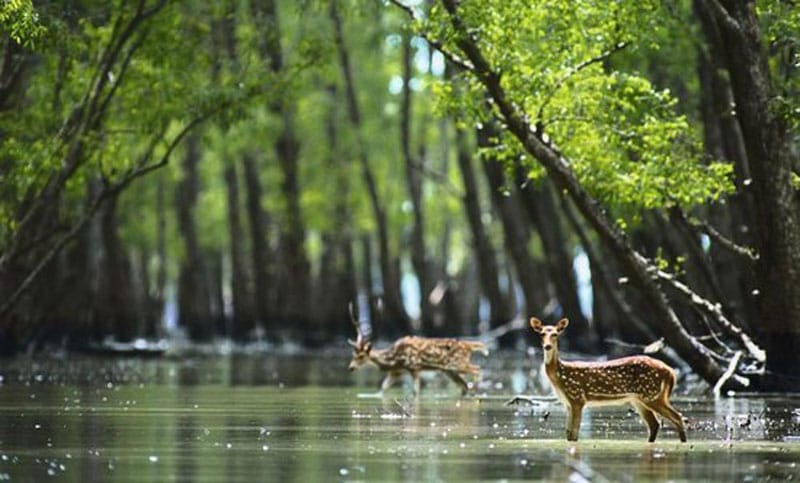 Sunderbans are the most famous for its wildlife treasures it presents to tourists, and this spot is the collective inventory of the best among the rest in terms of wildlife. It is a place where land dissolves into water, and is known principally for its wide and eye catching reserves of tiger and birds, both parks of which are built around this area as the centre. It is located southmost of Bengal, and is one of the highlights of Sunderban tourism. It achieved such status in the late 1900s.
5. Sajnekhali Bird Sanctuary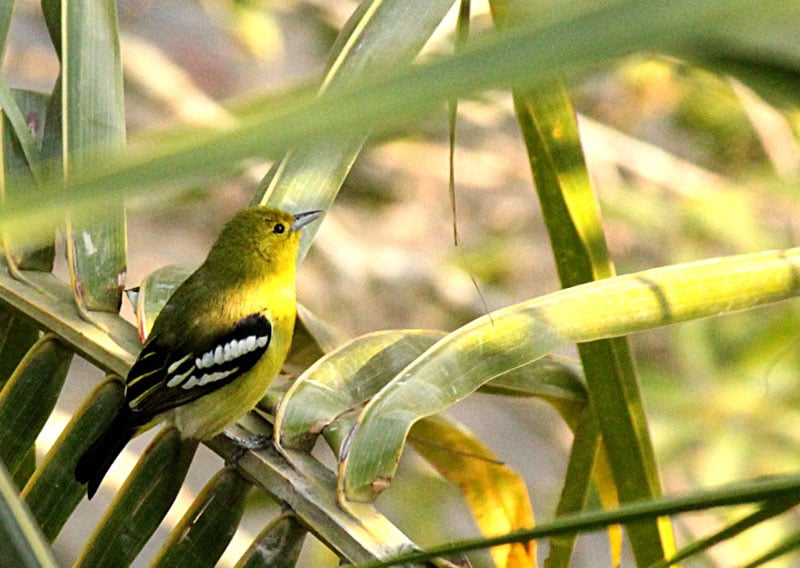 This, along with the tiger reserve of Sunderbans, are the main crowning jewels of, glistening feathers in, Sunderbans' cap. This is the ideal place where you can go for a walk through if you're here on vacation. You'd get lovely views of the Peechkali and the Gomti. The highlighted bird species here are those of egrets, herons and the like. Also, this place is hygienic and the sir healthy for you, along with being eco friendly. Sajnekhali Bird Sanctuary is situated right near to its sibling animal reserve, the lordly Tiger Reserve.
Sunderbans in West Bengal are the most green, clean and offbeat tourist destination in the nearabouts by a mile. And it is all of those things for good reasons, too. It is green wherever you look at it, shaded by gigantic trees. It is clean and refreshing, you understand that part as soon as you breathe. And it is marvellously offbeat and wonderful because its not every tourist spot that can offer tigers and watchtowers over forests instead of nightclubs, and kudos to you for being one amazing unconventional traveller too. Book in advance, then go on. The story of how you saw that tiger is going to make headlines at office when you return.
More West Bengal Attractions: