If you're looking to taste the traditions of India but are too attached to the modern comforts, Durgapur is the right place for you. Situated in the lively state of West Bengal, Durgapur is a beautiful town that satisfies your spiritual and aesthetic needs, and even provides you with options to splurge on handicrafts or adventure park rides! And the delectable cuisine of the place will take your taste buds on a ride of their own. Be sure to visit the following major tourist attractions of Durgapur to fully experience the wonderment of the place.
1. Benachity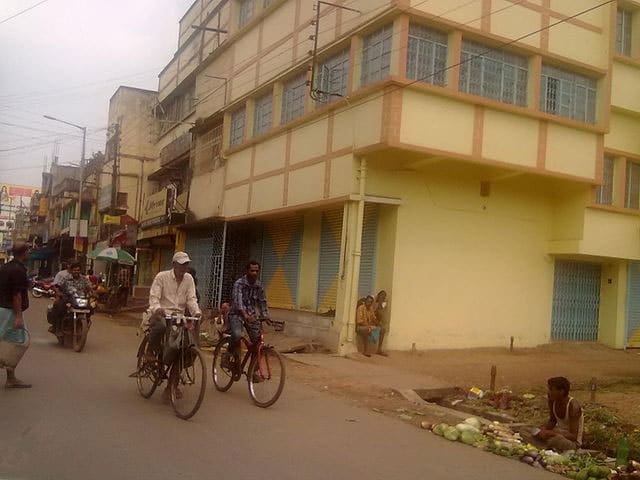 A bustling market place, selling all kinds of traditional paraphernalia, Benacity is a place that will remind of the local artists that flourish in small towns of India. A market stretching approximately three kilometres, the place offers truckloads of merchandise for you to take back home as momentous. From whole sale items to beautiful handicrafts, you are bound to find a shop selling exactly what you desire. The market is gradually expanding in its scope and outreach, but still maintains the essence of Durgapur's humbleness within its boundaries. Be sure to give this lively market a visit in Durgapur.
2. Durgapur Barrage
It's surprising how something built to stop the water flow can start a flood in your heart. The Durgapur Barrage, built to control the overflowing potency of the Damodar River, is a breathtaking spot, that looks straight out of a movie. The long stretch of steel bed lying majestically over the trembling waters, has an ineffable hold over all the viewers. You can even enjoy unparalleled views of the sunset over this barrage. Rent a boat for some time to venture out into the river and experience the Durgapur Barrage from a near distance. This man-made feat is a prominent tourist attraction in Durgapur.
3. Kumaramangalam Park
One of the most famous and celebrated parks in Durgapur, Kumaramangalam Park is a beautiful recreational facility for adults and kids alike. The park is decorated with tall trees and green lawns, with gorgeous sights of colourful flowers, giving a lively spark to the park. The park has musical fountains, that make the waters sprout and dance on melodious rhythms. It even has a huge pond, where boating facilities are available on hire. You can spend an entire day in the midst of greenery and revelry to make some cherished memories with your family at this park.
4. Ram Mandir
One of the many things that Durgapur is famous for is its exquisite collection of temples. The Ram Mandir stands out as the most popular and most revered in Durgapur. Dedicated to Lord Rama, the beautiful stone temple is filled with intricate sculptures, colourful deities and ringing bells. The carvings on the stone walls serve as another highlight of the temple. Many devotees gravitate towards the piety of temple to seek religious solace and well-being. Be sure to seek your blessings here when you visit Durgapur.
5. Troinka Park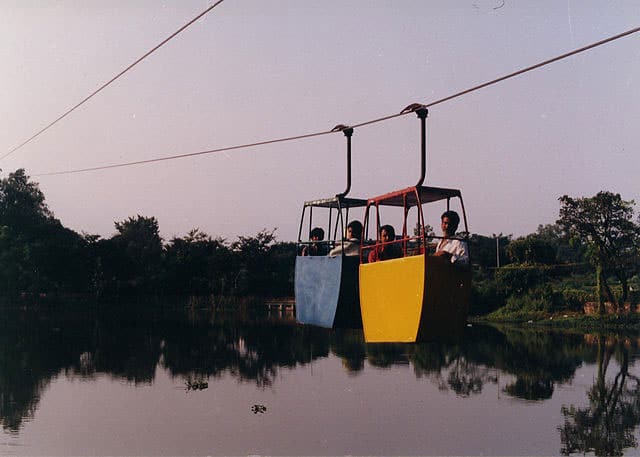 Looking for novel temptations for your kids can be a major task when you go on a vacation with them. The Troinka Park in Durgapur comes to your rescue. The park is a lovely adventure park, designed for kids and is extremely appealing to their insta curiosity. Containing a gorgeous lake in its premises, the park offers a plethora of activities for your kids including a toy train ride, water sports and even boating rides with adults. Join in the fun of your kids and experience an uplifting, vicarious joy. Be prepared for igniting the inner child in you too at the Troika Park.
Experience the upcoming town of India, that still retains its old-world charm. Durgapur is the perfect combination of modern luxuries and conventional pleasures. Offering the best of both worlds, your stay at Durgapur will marked by photographs, adventure and buckets full of happiness.
Other Interesting Places In West Bengal: