"A treat for your eyes, a getaway for your soul and an unforgettable experience"
Nestled amidst the mighty Himalayas, Gorumara National Park is one destination you simply cannot miss on your visit to Dooars, West Bengal. It lies on the flood plains of Murti and Jaldhaka Rivers in the Jalpaiguri district. The National park has now become a prime tourist attraction due to the magnificent forests, breathtakingly beautiful landscapes and the presence of the Indian Rhinoceros. Gorumara is one of the few places to remain unperturbed by human habitation adding to the serene environment you can witness here. Although many villages are situated nearby, the beauty of this place is unparalleled. A number of adventure activities and a wide range of biodiversity are waiting to be explored.
[Also Check: Top 100 Wildlife Sanctuaries and National Parks of India]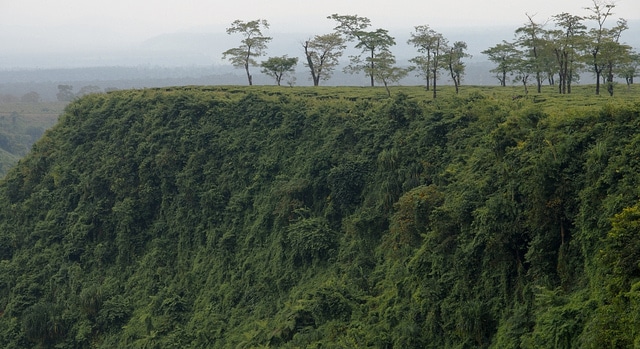 Climatic Conditions
The climatic conditions in Gorumara are known to remain pleasant with temperature staying within 10˚C-21˚C during the winter months of November to February and within 24˚C-27˚C during the summer season (March, April). The national park receives an average rainfall of 382 cm during June to September.
Best Time To Visit
At Gorumara National Park, the rainy season can often be troublesome and therefore this place and other park as well remain closed from 15th June to 15th September. The best time to visit Gorumara is from mid-September to May.
Wildlife & Vegetation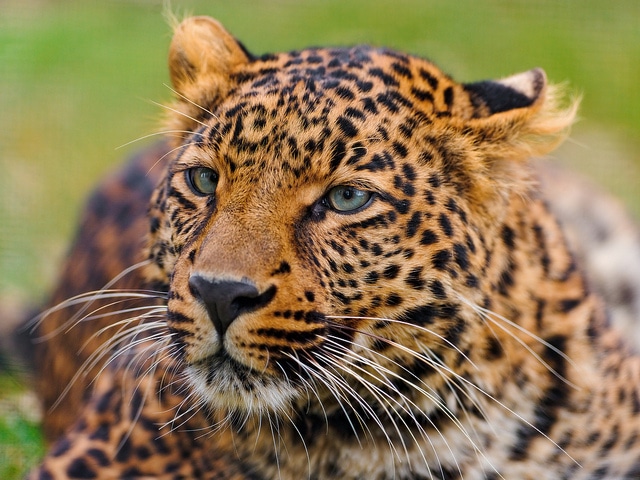 Gorumara National Park houses fifty mammalian species including the Indian Rhinoceros, Gaur, Asiatic Elephant, Leopard, Sambar, Deer, Sloth bear, Chittal etc. Leopard is the only major carnivore found here. Tigers can often be spotted at Gorumara but don't form part of the resident population. The endangered and rare species found here include the Giant Squirrel, Pygmy Hog and Hispid Hare.
An estimated 194 species of birds have been reported at Gorumara. The avian species endemic to the land include the Sunbird, Woodpecker, Pheasants, Scarlet Minivet, Spangled Drongo and the Indian Hornbill among others. Among the migratory guests welcomed here, a prime attraction is the rare Brahminy Duck.
Many varieties of turtles and snakes are found here. Snake varieties found here include both venomous and non-venomous.
Lying in the Terai region of Himalayas, the park comprises of grassland and tall trees including Sal and Teak Forests. Bombax trees and rain trees are also found here. Numerous tropical orchids are also found here.
Distance From Nearby and Major Cities
Gorumara is close the towns of Lataguri, Chalsa, Jalpaiguri and Silguri in West Bengal. Distance from these and other major cities is as follows:
Lataguri: 7 km via NH 31
Chalsa: 14 km via NH 31
Jalpaiguri: 32 km via NH 31
Siliguri: 59 km via Canal Rd
Bagdogra: 85 km via NH 31C
Guwahati: 406 km via NH 31C
Kolkata: 614 km via NH 34
Lucknow: 972 km via SH 72
New Delhi: 1530 km via National Highway 2
How To Reach
By Air: Nearest airport is Bagdogra in Jalpaiguri district, West Bengal.
By Rail: Nearest railheads include Chalsa and New Jalpaiguri.
By Road: Gorumara can be reached via road by Chalsa, Jalpaiguri and Lataguri. You can find private vehicles for hire at any of these places.
Local Attractions
Jungle Safari and Wildlife tours are organised within the park by the Forest Department. It is recommended that you make prior arrangements for the safaris and hire a guide along your tour. There are four watchtowers namely Jatraprasad Watch tower, Rhino Observation Point, Chandrachur watch tower, Chukchuki bird watching point. It is recommended that you carry your binoculars to enjoy observing the wildlife from these high points. You can also avail the Gorumara Jungle (Jeep) Safari. Only the vehicles approved by the forest department are allowed for Safari purposes.
Accommodation
Accommodation is available at Gorumara Forest Rest House (Contact- DFO, Wildlife Divn.-II, Aranyabhavan, Jalpaiguri. Ph : 03561-224907). The forest department provides accommodation at Gorumara Eco Village (at Kalipur), Gorumara elephant camp (at Dhupjhora) and Gormuara Rhino camp (at Ramsai).
Private hotels and resorts are also available at Chalsa and Lataguri.
Other Useful Information
The park remains closed on every Thursday.
The park remains closed from 15th June to 15th September.
Entry fee: Rs. 40 per person. Additional fee is applicable for entry to the watch towers, jeep safari etc
Elephant Safari is available only for those staying at forest department's accommodation. The tickets for the same are not sold elsewhere.
To obtain tickets to the watch towers, the tourists must carry original and self attested photocopies of the Govt. issued photo identity card. Tourists must stand personally in the queue to collect the tickets. Please note: there are no photocopy counters nearby.
Gypsys are provided by the forest department for jungle safari. The forest charges payable for the jungle safari include Gypsy fare + Guide Charges per gypsy (Rs. 150) + Gypsy entry fee per gypsy (Rs.100) + Visitor's entry fee. Gypsy fare and visitor's entry fee charges vary from tower to tower. One Gypsy can accommodate 6 tourists.
Ticket issue timings (according to the shifts): 5.30 am (1st), 6.30 am (2nd ), 1.00 pm (3rd ) and 2 pm (4th )
Safari timings:
1st: 6 am to 7.30 am
2nd: 8.30 am to 10 am
3rd: 2 pm to 3.30 pm
4th: 4.30 pm to 6 pm