If the idea of being perched atop a hill station, with a fresh breeze flowing through your hair and a fresher scenery rolling in front of your eyes sounds appealing, head straight to Kurseong. Located en route to the charming Darjeeling, Kurseong is fast emerging as more than a pit stop to the celebrated hill station. Also, known as the Land of White Orchards, the rich fauna and flora of the place will keep you brimming with joy and awe. Offering a lavish environment, complete with aerial viewpoints, temples and tea gardens, Kurseong is the ultimate hill station getaway. For those looking for a peaceful hill stay, a scenic backdrop to their vacation pictures and some memorable moments, visit these 5 spots in the gorgeous Kurseong.
1. Ambotia Shiva Temple
Nestled within an expansive sea of tea leaves is the delightful Ambotia Shiva Temple, a very significant place of worship in Kurseong. A place that is revered not just for its religiosity but also the magnificent views of the tea estate in Ambotia. Many devotees visit the radiating temple for a lovely and refreshing outlook on life, charged by the blessings of lord Shiva or the scenic tea gardens. The titillating scent of the nearby orange orchards will also keep your spirits freshened.
2. Eagle's Craig
Aptly named, the Eagle's Craig viewpoint is a hilltop location that offers you the views of Kurseong that would be available to an eagle. Located on top of the hill, it takes a brisk 25-minute walk and countless moments of wonderment to reach the actual point. Once on top, one can find a well curated garden with manicured hedges and colourful flowers. A watch tower built adjacent to the garden also aids a clearer view of the entire hills. A small monument built in the remembrance of the Gorkha soldiers is found here, in the shape of an altar with a knife on it. Fresh breeze, green surrounding and lofty hills make for a lovely ambience at Eagle's Craig, something you just can't miss.
3. Deer Park/ Dow Hill Park
A major tourist attraction in Kurseong, the Deer Park is located on top of the Dow Hill and houses many deer that you can witness merrily grazing around. A great many other bird and animal species can be found in this park. The park even has a playground with swings and slides for the enjoyment of young children. For a day spent in the captivating company of the docile deer against a scenic backdrop, be sure to visit the Deer Park in Kurseong.
4. Netaji Subash Chandra Bose Museum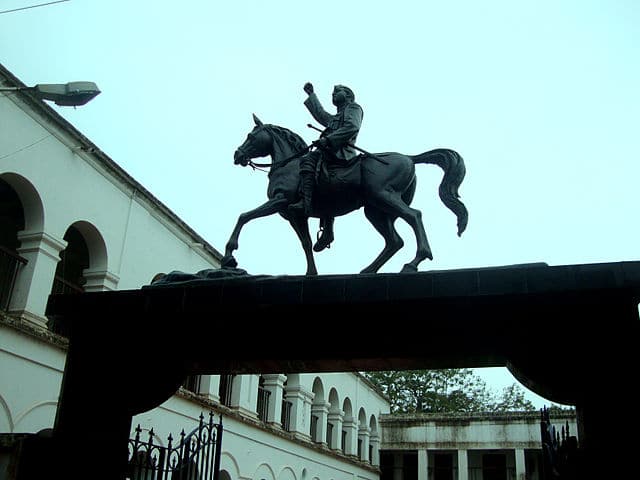 Originally the residence of Netaji Subash Chandra Bose, the place has now been converted into a fascinating museum for the people to relive and celebrate the life of the mighty Indian freedom fighter. At this museum, you can expect to find original beds used by Subash Chandra Bose, and other furniture items including chairs and tables. This is the place where he wrote many spellbinding speeches during the independence movement. It also has on display many letters, articles and other artefacts that throw light on the life of Netaji. The place, embraced by luscious gardens and lawns on all sides, serves as a gentle reminder of one of the many heroes that lead to India's freedom, which can inspire and move us to a sense of pride.
5. Tea Estate of Makaibari
A visit to Kurseong without experiencing the tea estates is like visiting Agra without seeing the Taj Mahal. Makaibari tea estate is the oldest and also the most famous in the district. A few kilometres' drive from Kurseong, it makes every extra mile travelled worth the effort due to the energising smell of tea invading every breath you take. It produces a plethora of tea varieties, mainly by the process of organic farming. Complete with a tea processing factory, drive up to this sprawling tea estate for a lively rendezvous with the tea producers of India, and taste the energy in every corner of this estate.
With such a splendid town awaiting your arrival, you cannot afford to miss this town's beckoning calls to rejuvenate you. Visit these 5 attraction in Kurseong for an energizing vacation, complete with tremendous views of the best of India's hidden hilly treasures.
Some Other Places To Visit In West Bengal: