Visitor Information
Famous For: Tourism, Experience seekers, Adventure enthusiasts and Photography.
Entrance Fee: The entry to this hill is free.
Visiting Time: There is no particular timings for these hills, but most of the visitors prefer visiting here during mornings.
Visit Duration: People generally spend 3 to 5 hours here.
Do you remember the stories of famous sages and saints travelling a long and difficult way leading up to a mountain-top, where they finally seek what they are searching for at the footsteps of a temple? Well, the journey that you take to reach the top of these hills is a pretty similar one. There are a lot many reasons that motivates a traveler to climb up the Swamimalai Hills in Yelagiri. A breathtaking view, misty clouds, chirping of birds, trekking and the list keeps going on.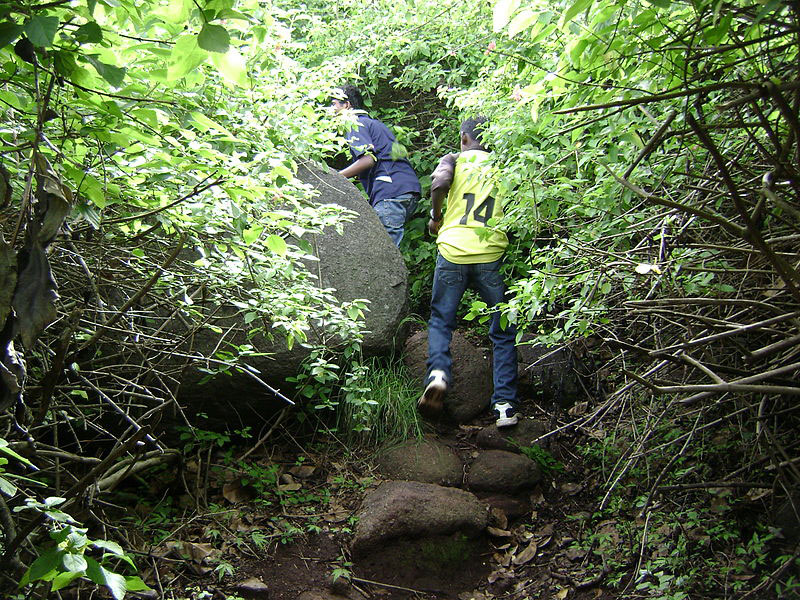 Traveller Tips
Travelling up this hill is no easy task for a traveler, and it is advisable to carry a good supply of water and other supplies on your journey.
It is also advisable to keep track of the environmental conditions here before visiting, to make sure that your trip is comfortable and easier.
Things to Do
The very first milestone to be achieved on your trip here is walking up these hills, which often takes more than an hour.
On reaching the top of the hills, the very first thing you see is a well-maintained Shiva Temple which marks the beginning of your adventurous journey around this hill.
The mist and fog around this mountain, the flora and fauna also makes these hills a popular location for photography and creating memories with your family and friends.
These hills also are an important part of adventure trips since it provides a very good location for trekking, hiking and much more.
The spiritual factor associated with this hill and the tranquility of this location provides a very good environment for meditation and spending a peaceful weekend.
Availability of Guides
The local residents and visitors can provide assistance on your visit to these hills. Also, the option of hiring tour guides and translators is available with several tour agencies in the city.
Best Time to Visit
There are different seasons to visit this location that suits the needs of different types of travelers. If you wish for a sunny and clear climate to better explore the surroundings of this wildlife, then visiting this hill during the months of May to July will the best choice to make.
On the other hand, if you are more focused on the adventure side and the beautiful landscape of this location, then the months from September to March will the best choice to make.
Also, early morning is the best time of the day to visit these hills, to better interact with the surrounding nature and wildlife.
How to Reach
Yelagiri is well connected to other parts of this state through different highways and directly connected roads.
The Yelagiri Hills are located at a distance of 4.6km from Nilavoor Bus Stand, at a distance of 21.8km from Jolarpettai Railway Station, and at a distance of 194km from Bangalore International Airport.
Interesting Facts and Trivia About Swamimalai Hills
The way leading up to these hills has a variety of flora and fauna including eucalyptus trees, and there are also a number of bends along the way. A special aspect related to this bends are that each of these bends are named as Bharathiar and Thiruvalluvar who are famous poets from Tamil literature.
Another specialty here is the Telescope House on the 13th bend, which provides a very good view of the surrounding environment.
The Yelagiri Hills have not achieved the popularity like other hill ranges such as Ooty and Coonoor. These hills are much sought after for spending a peaceful weekend, rather than sightseeing.
The proximity of these hills to well-populated cities like Bangalore makes this location a much better location for adventurous trips and an escape from hectic lifestyles.
Another reason for good number of travelers visiting this place every year is the number of water bodies surrounding these hills such as the Jalagambarai Falls, Punganoor Lake, etc.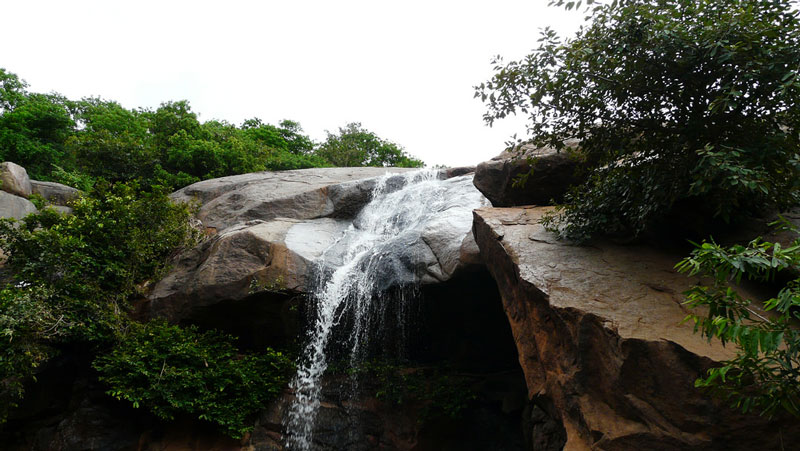 Nearby Attractions
Jalagamparai-Waterfalls
Parshwa Padmavathi Jain Temple
Shiva-Parvathi Temple
Nachi Amma temple
Murugan Temple
Kalaparai Pillaiyar Temple
Sri Kattu Veera Anjaneya Temple
Muniganapalli Gudi
Vinayagar Temple
Mariamman Temple
Nearby Restaurants
Ajay Aadhavan Restaurant
Mithra Jonas Restaurant
Roopa Mess
3 Star Biriyani Hotel
R R Hotel
Hotel Chandra
The town of Yelagiri in Tamil Nadu has a wide variety of flora and fauna and is inhabited by several tribal communities, whose daily livelihood and occupation depends on agriculture and the surrounding nature. The Swamimalai hills in Yelagiri is one such destination which is gaining popularity due to its spiritual aura and the hiking experience. Walking the way up and down this hill is a real challenge for every traveler around the world, but the entire experience that you get from your trip here is quite memorable too.