Visitors Information
Famous For: Sight-seeing, boating, Speed boats, Fishing, Photography
Entrance Fee: No entry fee
Visiting Time: Anytime during the day
Visit Duration: 1 to 2 hours
Chamera Lake is a mystic lake located in the Chamba district in Dalhousie, in the northern state of Himachal Pradesh. It is actually located 25 kms from the main hill station. At an elevated height of 763 meters above sea level, it makes a perfect getaway with friends, family and loved ones, to spend a day or have a picnic. The Chamera Dam nearby is the source of Chamera Lake, as it is the former's reservoir. Apart from this source, it receives a continual supply from River Ravi. Chamera Lake is a famous tourist destination, due to its perfect year-round climate.
Traveler Tips
Food stalls are there around the lake.
Wear comfortable clothes and footwear, since the area is vast to explore. If you are prone to cold, carry a sweater, jacket or a shawl.
Take care of your mobile, wallet, jewelry and other personal belongings.
Chamera Lake being a popular tourist attraction, it is often crowded. To avoid crowds, visit on a week day.
Things to Do
Indulge in water sports like motor boating and river rafting, provided by the Himachal Pradesh Department of Tourism.
Do boating in the lake.
Take mesmerizing photographs of and around the lake.
Have a picnic at the banks of the river.
Availability of Guides
Guides are not available, since they are not required.
Best Time to Visit
The best time to visit is during the months of March to June. It is advisable to avoid coming in monsoon season, due to heavy rainfall. Overall, the weather is cool and pleasant all year long.
How to Reach
It is at a distance of 25 kms from Dalhousie. If you are going from Chamba, it is at a distance of around 40 kms. You can travel from both these places by taxi or private vehicle.
Interesting Facts and Trivia About Chamera Lake
Chamera is an artificial manmade lake, and is set amid a picturesque backdrop, with lush tress and green valleys.
The lake is an essential part of the Hydroelectric project and the Chamera Dam. The Chamera Dam is at a height of 1700 meters. There is a total of three stages of the dam.
It is a source of water for basic needs and irrigation for the villagers.
The water body is deprived of aquatic life.
An astonishing feature of the climate around the dam and the lake is the extreme temperatures. Its gets really hot during the day and it drops to single digits at night.
The lake is also famous for water sports like kayaking, canoeing, paddle boating, river rafting, motor boating etc. House boats and shikaras are also famous among tourists.
The lake is a perfect place to picnic during all months of the year, due to the beautiful climate.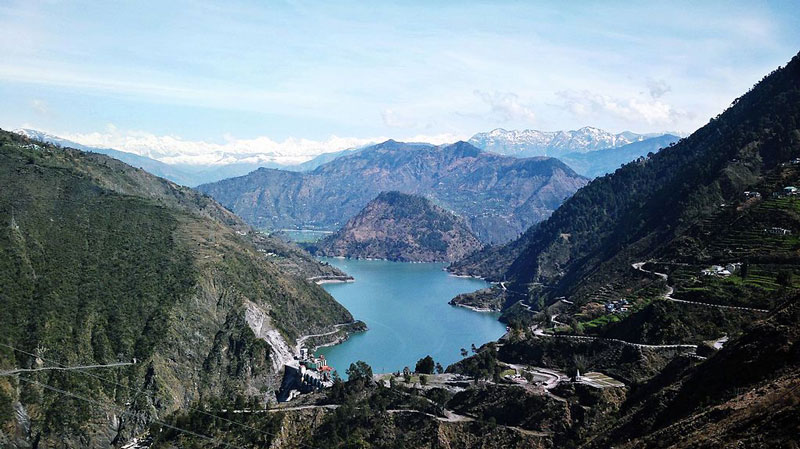 Nearby Attractions
Chamera Dam
John's Church
Khajjiar Lake
Gandhi Chowk
Patrick's Church
Sach Pass
Kalatop Wildlife Sanctuary
Garam Sadak
Subhash Baoli
Khajji Naga Shrine
Rock Garden
Lakshmi Narayan Temple
Golden Devi Temple
Moti Tibba
Bhuri Singh Museum
Jandri Ghat
Norwood Paradham
Bara Pathar Temple
Panch Pandav tree
Tundah Wildlife Sanctuary
Akhand Chandi Temple
Nearby Restaurants
Grace Mount
Dalhousie retreat
Kwality restaurant
Mongas café
Old Sher E Punjab restaurant
Glory hotel and restaurant
The dining hut
Moti mahal restaurant
Napoli restaurant
Dalhousie heights restaurant
Forever café
Shive café
Moti Mahal deluxe
Chamera Dam is one of the most popular and frequented tourist attraction of Himachal Pradesh. It makes a great getaway and a must visit when holidaying in the state.