Visitor Information
Famous For: Spirituality, Research, Education, Library, Art Gallery, Talk Sessions and Workshops
Entrance Fee: The entry to the Bhavan is free of charge.
Visiting Time: Savitri Bhavan is open from 9:00 a.m. to 5:00 p.m. for six days of the week, from Monday to Saturday.
Visit Duration: Visitors can stay as per they wish, based on their purpose of visit. If you want to get the look and feel of Savitri Bhavan, it might take an hour or two. If you're attending a workshop, say a two-day yoga programme, then you need to reside there for two days to attend the programme. For the benefit of the visitors, the Bhavan includes a hostel.
Auroville is a dreamy town, a few kilometres away from Pondicherry. This town is in stark contrast to the busy cities we live in. Auroville is the result of the vision of Mirra Alfassa, a disciple of Sri Aurobindo. The essence of Sri Aurobindo is felt in every nook and corner of Auroville. Mirra Alfassa, also known as 'The Mother' envisioned a place that is free of hatred, discriminations and enmities; a place where harmony rules and peace dwells; a place where people of all countries and religions can coexist, without the least fear of hate crimes. And that is how Auroville came to the main picture. Today, Auroville is regarded as a city of unity and spirituality. More than half of Auroville's population comprises of foreigners, majorly the Germans, the Italians and the French. Savitri Bhavan in Auroville is a primary point of interest. It is a research and spiritual centre, adoring human unity.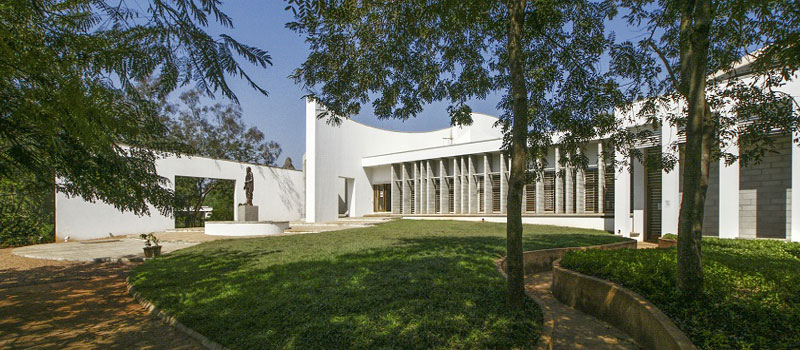 Traveller Tips
Auroville strictly restricts the consumption of alcohol.
One can choose to hire scooters or motorbikes for reasonable rates, to travel around the town freely. For example, if you want to visit Savitri Bhavan's art gallery and reading room in the morning, then go out for lunch to a good restaurant and return to Savitri after lunch, to attend a talk, borrowing a motorbike is the best option.
Things to Do
Visit the art gallery and use the reading room as well as digital library to learn more about Sri Aurobindo and his poem 'Savitri'.
Take part in a programme or session arranged by Savitri Bhavan. Attend talks and workshops, to make the most of this place.
Availability of Guides
Volunteers are available for support, everywhere in Auroville.
Best Time to Visit
Auroville is a beautiful town that warmly invites people of all backgrounds, throughout the year. Schedule your visit to Savitri Bhavan after referring to their programme calendar.
How to Reach
Mostly, tourists and visitors reach Auroville, after arriving at Pondicherry. Chennai and Pondicherry are two prominent cities that are well-connected to other parts of the country. It is very easy to reach Auroville once you land at Chennai or Pondicherry. Both these cities are connected to Auroville by bus and train. From Pondicherry one can also hire a taxi to Auroville. Auro cabs can be booked in advance, if you're planning to visit Auroville from Chennai. The Auro cabs will smoothly take you from the Chennai airport to Auroville.
Interesting Facts and Trivia About Savitri Bhavan
Sri Aurobindo's bronze statue donated by the Auroville Foundation is in the premises of Savitri Bhavan.
Savitri Bhavan gets its name from a poem penned by Sri Aurobindo. This poem, titled as 'Savitri- A Legend and A Symbol', consists of twenty-four thousand lines.
Savitri Bhavan hosts myriad materials related to Sri Aurobindo's Savitri. Savitri reflects on the ideas and vision of Sri Aurobindo.
Several workshops, talks and other programmes, are organized here throughout the year.
The art gallery here houses fantastic paintings. Savitri Bhavan also has a good reading room.
A digital library in Savitri Bhavan has access to all texts, audio recordings and video related to Sri Aurobindo and Savitri.
Savitri Bhavan also owns an open-air amphitheatre, a multi-purpose hall and the Sangam hall.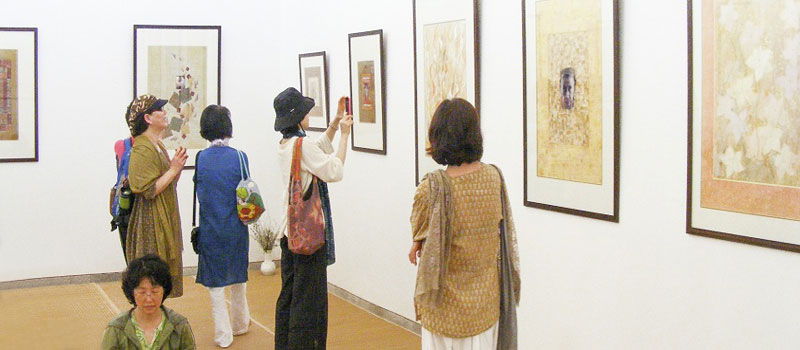 Nearby Attractions
Matrimandir
Botanical Garden
Auroville Beach
The Radiating City
The Multimedia Centre
Manakula Vinayagar Temple
Seaside Promenade
The Basilica of the Sacred Heart of Jesus
Sri Aurobindro Ashram
Immaculate Conception Cathedral
Nearby Restaurants
Mother's Grace Restaurant
Le Morgan
Ganesh Bakery
Repos
Aurelec
New Creation Corner
Villa Shanti
Surguru
Indus Valley Restaurant
Tanto Pizzeria
The Greek Café & Restaurant
P. Restaurant
3 Ways Café & Restaurant
Mango Hill
Savitri Bhavan is a tribute to Sri Aurobindo's divine poetry. To get a deeper meaning of 'Savitri' and to experience the bliss of unity and harmony, Savitri Bhavan is certainly the place to be.