Summer in Kufri is ideal if you want to walk around the place and just wander the mountains drinking in its scenic beauty. After all, Kufri was famed as a summer retreat for many kings in the past. The monsoon showers in Kufri receives scanty to moderate rainfalls but the true beauty of Kufri, is experienced only in the winter. Cuddled by the rich surroundings of Shimla, plan an escapade to this small yet fun-packed hill station. The name itself is derived from a local term for 'lake'. There is no doubt that the place is blessed with scenic abundance. Moreover, the winter in Kufri falls as low as 0°C making it the perfect winter getaway.
Months        
Conditions  
Our Recommendation
April to June
Most of the tourists visit Kufri during Summers, as the climate is most pleasing and refreshing during this part of the year. This is the most ideal time to enjoy all the tourist activities and sightseeing.
Popular Tourist Season
November to March
For all the Skiing lovers and Snow fall fans, you must plan your visit during December end to January. It's also an ideal time for honeymooners. Carry woollens as winters here are harsh.
Ideal Time

 

July to October
Rainfalls are a little risky here, many activities are restricted. Sometimes roadblocks also take place, but Cheap hotel prices attracts tourists.
Off Season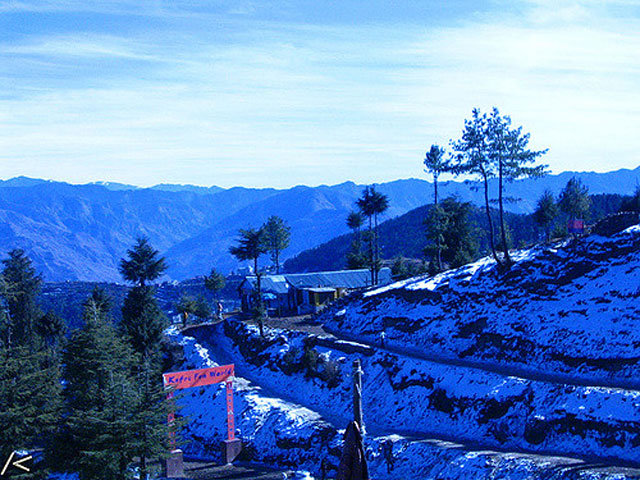 How to Reach Kufri?
The Jubbarbhatti Domestic Airport is only a mere 20kms away from Kufri and domestic airlines frequent the Airport. The Chandigarh International Airport is only 60km away from Shimla. Kufri is a mere 12 kms away from Shimla, which is frequented by buses and trains. So even if you cannot gain direct access to Kufri, you can get down at Shimla and board a cab to this hill station at any time.
What to see and do in Kufri?
The Himalayan Nature Park is a safe abode to a variety of animal species and protects variants of flora in its vast vicinity. If you want to witness the park in its entire beauty better plan your trip to Kufri in the winters and get the fun-filled experience of enjoying the tactics of the fauna as well as watch the snow- covered backdrops in the distance.
Mahasu Peak offers you the full fun-filled experience of skiing perfect for both a novice and an experienced skier. Go charging up the hills or come sleighing down. Do it both way and it sure is nothing but unparalleled fun.
Ride off into the sunset on the back of the galloping horse or on the fluffy yaks, as Kufri offers you that fun-filled experience of a lifetime. The thing about these yak rides is that you don't have to an experienced rider to try this out and tinkle that little child in you.
Chail is yet another beauty tucked away in the midst of the Alpine Giant. Garlanded by orchards of apples and pine trees, this hill place is ideal if you are into trekking. The numerous by-passes and inroads are a delight to explorers.
Sip a cup of hot coffee and watch the snow fall in Slow-Mo, as you sit cuddled together with your loved ones. What better do you need from a winter vacation?