Bhind is a beautiful district of Madhya Pradesh with mountains, valleys, forests and more such natural beauty. With the ever flowing Chambal and Sind rivers, Bhind is blessed with a fertile soil and thus favorable for crops and other vegetation. There are many historical as well as religious spots in Bhind that are popular among tourists. Of these, the top 5 are listed below:
1. Fort of Ater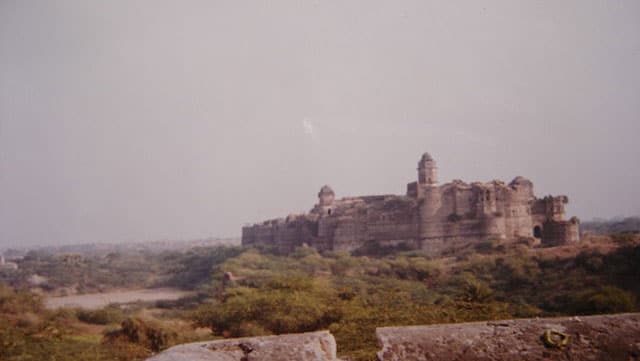 Fort of Ater is believed to have been built somewhere around 1664-1668, and is now in a dilapidated condition. Yet, if you are a history buff, then you should visit the fort of Ater. It is built inside the ravines of Chambal River and is visited by many tourists. There are several parts of the fort complex that are worth seeing and have peculiar names, such as 'Khooni Darwaza', 'Barah Khamba Mahal', 'Hathiapor' and more.
There are also places demarcated as 'Badan Singh ka Mahal', 'Raja ka Mahal' and 'Rani ka Mahal', which means there must have been residences exclusively for the king and queen. The fort, though located deep, is accessible thanks to the transportation facilities available, but you can avail them only from 6 am to 4 pm, post which you will find no way to go to or fro. Hence, it is advised to visit the Fort of Ater only during day time.
2. The Fort of Gohad
Located in the city of Gohad, the Fort of Gohad is just 45 kms away from Gwalior, another prominent place in Madhya Pradesh. The Fort of Gohad was built by Rana Singhandev II, a Jat ruler in 1505, but he could not complete it and later on, subsequent rulers completed the construction. The fort was the seat of strength and pride of the Jat reign.
It is a circular shaped fort and was built for strategic reasons. There are 11 gates to this fort, each named after a local village. There are many structures within the fort which are worth visiting. Most of these structures were meant for residence purposes while some parts served as the courts where the king held his meetings with his ministers. There are also several temples in the vicinity, which add to the beauty and significance of the fort. The fort of Gohad can be reached easily too.
3. Mata Renuka Temple
Revered as the birthplace of the warrior sage, Parashuram, Mata Renuka Temple is dedicated to his mother Renuka. The legend goes that Parashuram's father ordered him to cut his mother's head. Since it was his father's order, Parashuram had to obey it and he did as he was asked. His father was pleased with this and asked him to wish for a boon, to which Parashuram replied that he wanted his mother alive. It was granted.
It is believed that it is the same spot where Mother Renuka came to life again. A temple was later built in her honour and the locals consider this temple to have special powers and it is believed that whoever comes here with faith and asks for a wish, their prayers get answered.
4. The Jain Temples of Baranso
The Jain Temples of Baranso are believed to have been built to commemorate the visit of Lord Mahavir. The temples, with their vivid architectural beauty and the panoramic surroundings, are not just pilgrimage centres but are also one of the most loved tourist destinations. It is visited by people from all walks of life.
5. Vankhandeshwar Temple
Dedicated to Lord Shiva, the Vankhandeshwar Temple is considered to be one of the oldest temples in India, as it is believed that it was built by Prithviraj Chauhan in 1175 AD. There is a flame, known as 'akhand jyoti' or 'eternal flame' which is believed to have been burning since ages. Every Monday, there is a 'maha aarti' at the temple and a big fair is held here every year during the Mahashivaratri festival.
Bhind is easily accessible, both by road and rail. There are many hotels in Bhind where visitors can have a pleasant stay. Also, there are many towns which are close by and they are worth visiting too.
More Tourist Hotspots In Madhya Pradesh: