Shivpuri is located in the state of Madhya Pradesh and is known for its historical heritage and beautiful natural surroundings. Once popular as the summer capital of the then rulers, the Scindias of Gwalior, today, it is one of the most popular tourist destinations in Madhya Pradesh owing to many amazing spots here, such as sanctuaries, forts, palaces, and more. There are many places that are worth visiting, but here is a list of 5 places that can complete your trip to Shivpuri.
1. Chhatri
Not just history buffs but even those who love to be in the company of symbols of India's rich culture should visit the Chhatri in Madhya Pradesh. Built in the Hindu-Muslim blend of architecture, it is set amidst a vast garden in the style of Mughal gardens but was built during the reign of Scindias. It houses the royal tombs. The massive trees, beautiful orchards and lush green bushes make Chhatri a beautiful piece of nature as well. Elaborately decorated and made of marble, the Chhatris are not just a symbol of excellent craftsmanship but also are marvels of nature at the same time.
2. Banganga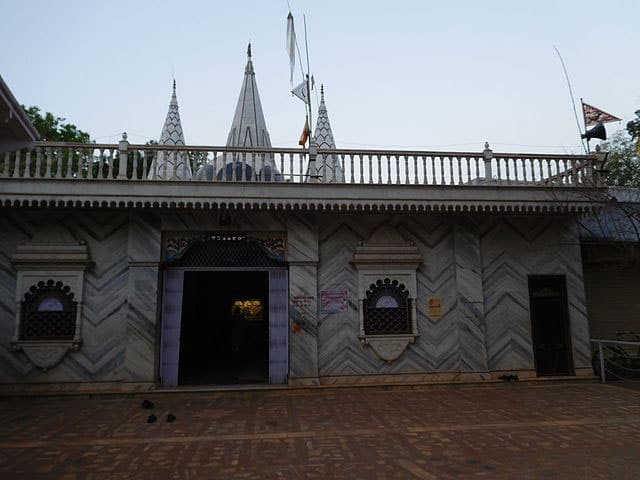 If you come to Shivpuri and if you do not visit Banganga, then your visit will be surely incomplete. Banganga or Ban Ganga refers to arrow (ban) and Ganga, the holy river. This place has mythological significance as it is believed that on the battlefield, when Bhishma lay injured and asked for water, Arjuna, one of the five Pandavas shot an arrow on the earth. The place where the arrow hit formed a spring of sorts and it is believed that it was the water from river Ganga. Hence the place came to be known as Banganga. There is an old temple that is well known for the presence of 52 holy kunds there.
3. The Madhav Vilas Palace
When you visit a place of historical significance, a visit to one of its palaces or monuments is a must. The Madhav Vilas Palace in Shivpuri boasts of architectural beauty and stands as a symbol of royal wealth, sophistication and pride. Once the summer palace of the Scindias, the Madhav Vilas Palace looks stunning even today with its rose-pink colour and lavish architecture. The marble floor looks beautiful and the terraces are vast and elegant. There is also a Ganpati Mandap that adds to its serene aura.
4. Karera Bird Sanctuary
For nature lovers and ornithologists, Karera Bird Sanctuary is a heaven! With an area of around 202 sq. kms, it houses around 245 species of birds and many migratory birds visit the Sanctuary every year. Though known as a bird sanctuary, it is also home to many wild animals such as tiger, elephant, monkeys, and leopards and even the exotic blackbuck and Indian gazelle. Some of the bird species that can be spotted here are teal, Indian robin, egret, Indian Bustard, spoonbill and more. It can be reached via air, or road.
5. Bhadaiya Kund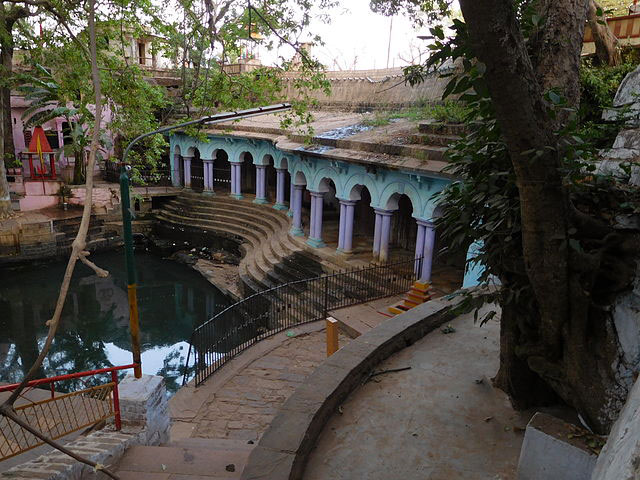 It is one of the most popular places due to its reputation as a healing pond. It is a natural spring and has high mineral content, due to which it is believed that the water and the clay from the pond has therapeutic properties. The best time to visit Bhadaiya Kund is during monsoons when the spring is abundant.
Shivpuri is a must-visit place for those who love nature and history. Be it the forts, palaces or sanctuaries, this place has all of it and more. So, what are you waiting for? Pack your bags now!
More Places To Visit In Madhya Pradesh: