Nauradehi Wildlife Sanctuary is arguably one of the largest wildlife reserves in India in terms of landmass. Established in the year 1975, it spreads across a total expanse of 1197 square kilometers in the heart of Madhya Pradesh and is shared by four districts, namely Sagar, Damoh, Narsinghpur and Raisen. The sanctuary's flora and fauna is sustained by the two rivers, Narmada and Ganga that flow through it. The sanctuary is thriving in wildlife and is home to exotic canine species including the Indian Wolf, Striped Hyena and Bengal Fox.
An area of around 750 square kilometers is seemingly in talks for being instated as a ground site for the reintroduction of cheetahs in India. Since going extinct, this would be the first time an effort to reintroduce them into the ecosystem would be made. 23 villages in the area are in the process of relocation for the purpose of housing 50 to 70 cheetahs in the wild.
Climatic Conditions
The climate in Nauradehi ranges between warm to hot all year long. The winter temperature sways between 5 degree centigrade and 30 degree centigrade whereas the summer temperatures can go up to 48 degree centigrade. The monsoons are warm with slight rain. The park is closed during this time to allow trees to rejuvenate and procreate without the intrusion of tourists.
Best Time to Visit
The Sanctuary is open from the month of November to June, when the heat is at it is lowest and it is the safest to penetrate the dry lands. The most ideal time to visit Nauradehi is between November and January as the climate is extremely pleasant for a longer stay. During this period, an abundance of migratory birds can also be seen inside the sanctuary.
Wildlife at Nauradehi Wildlife Sanctuary
There are a wide variety of animals present in the forest and grassland areas in abundance. The Sanctuary is a habitat for a range of herbivores and carnivores that survive in correlation with each other for sustainability. Some of the animals unique to the sanctuary are Indian Wolf, Golden Jackal and Indian Leopard. More species that are predominant in the Sanctuary are listed below.
Mammals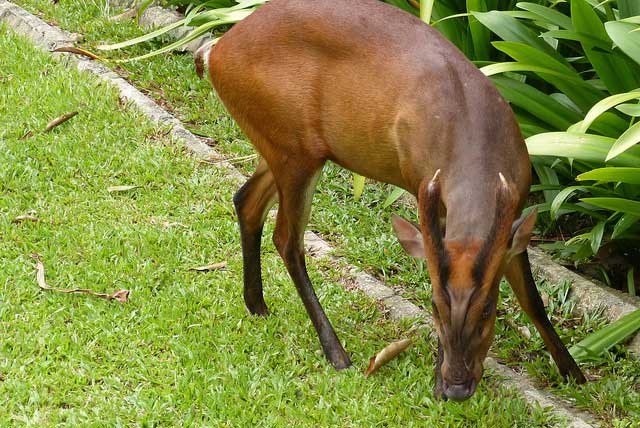 Indian leopard, Bengal tiger, wild dog, striped hyena, golden jackal, Bengal fox, bears, sloth bear, smooth Indian otter, Indian grey mongoose, Nilgai, Four-horned antelope, sambar deer, Chinkara, barking deer, grey langur, blackbuck antelope, chital, rhesus macaque, and wild boar.
Reptiles
Mugger crocodile, monitor lizard, tortoise, turtle and several species of snakes.
Birds
Egyptian vulture, king vulture, long billed vulture, white-rumped vulture, painted stork, open-billed stork, lesser adjutant stork, spotted owl, black-shouldered kite, barred jungle owlet, green sandpiper, Indian pond heron, common myna, pied myna, red-wattled lapwing, wood sandpiper, purple sunbird, yellow wagtail, stork-billed kingfisher, white breasted kingfisher, Indian robin, black ibis, black drongo, long-tailed shrike, rock pigeon, Indian peafowl, grey francolin, spotted dove, golden oriole, Indian roller, paddy field pipit, magpie, crested jungle crow, serpent eagle, honey buzzard, green bee-eater, shikra, changeable hawk eagle, verditer flycatcher, paradise flycatcher, black naped monarch, plum headed parakeet, common Woodshrike, rose ringed parakeet, spotted grey creeper and greater Coucal.
The winter months see a heavy inflow of migratory birds, including the sarus crane.
Distance From Nearby Major Cities
Bhopal – 186 km
Indore – 225 km
Delhi – 599 km
Hyderabad – 689 km
Mumbai – 824 km
Kolkata – 943 km
Jammu – 1108 km
Chennai – 1170 km
Bangalore – 1189 km
Nearest Airport
The most convenient options for air travel to Nauradehi Wildlife Sanctuary are Jabalpur and Bhopal, both of which are located at the periphery of the Sanctuary.
Nearest Railway Station
The rail-routes till the nearest towns to the sanctuary are located at Sagar, Damoh and Narsinghpur, all of which are the districts within which the sanctuary is situated.
Road Accessibility
NH 12 passes through the sanctuary, making commuting via road a feasible option for reaching Nauradehi directly.
Accommodation Facilities
There are rest houses situated within the forest for visitors to lodge in. Tour guides and cooks will also be made available for visitors who wish to spend a few days exploring the sanctuary.