Visitor Information
Famous For: Tourism, Experience seekers, Photography and Adventure.
Entrance Fee: The place is divided into various sections and there is separate charge for each area. There is no overall entrance fee. You can choose the activities that interest you. Trekking charges are also separate.
Visiting Time: Open on all days of the week from 9 A.M. to 5 P.M. Only on Mondays there are no shows on the Musical Fountain.
Visit Duration: It is best to spend an entire day here. Keep one day reserved for Thenmala. That way you can make the most of your trip.
Thenmala is a famous ecological spot that exhibits the true colours of nature. The biodiversity, the culture and mind blowing sceneries are sure to leave you amazed. If you are in Kollam, it is an absolute must to go to this place. It is also a great place to enjoy with family or friends and enjoy to the fullest.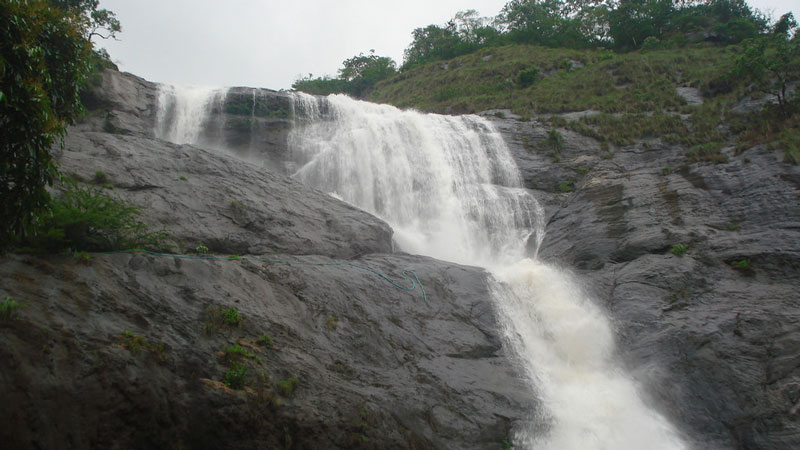 Traveller Tips
Comfortable shoes and clothes are absolutely necessary. You do not want your shoes or clothes to come in the way of your fun day. There is a lot of walking involved. So, you can go for a pair of sports shoes.
It is an eco-tourism destination so try to carry minimal number of plastic bottles or other forms of plastic.
Be very sure not to litter the place. It is very well maintained.
If you are planning to stay overnight here, it is better to book your accommodation prior your visit.
Try going to Thenmala as early as possible. There are a lot of things to cover. To ensure that you take a proper look at things, you need quite some time.
Things to Do
There is an adventure park where you can climb rocks, go around with bikes or even walk in the area. It is a good way to spend some time in the lap of Mother Nature.
An hour of boating will refresh your mind. The activity of boating takes you through the Shenduruney Sanctuary. If you are lucky, you might also spot some animals.
For the little ones in your group, the children's park is the best place to spend some time. There are fun rides ensuring maximum enjoyment.
If you are a shutterbug and have interest in capturing the wild elements, you can go for the butterfly safari. A guide takes you around where you can spot myriad butterflies and other insects.
Packing a picnic is also a very good idea. There are provisions for tourists who look to just sit and relax. This is a great way to spend some quality time with your family or friends.
Availability of Guides
Guidance is available for mostly all activities including trekking and Butterfly walk. They will give you all the necessary information.
Also, there are boards and instructions placed all around the Thenmala area.
Best Time to Visit
You can take a trip to Thenmala all throughout the year. The temperature rise is not very much and the winter months are moderately cold. The best time to visit would be between the months of May to November.
How to Reach
The nearest railway station is Shenkottah. It takes barely half an hour to 45 minutes from there. If you are in Kollam, the time would be slightly more.
Travelling by flight is also free of any hassle owing to the transport facilities. You can hire a cab or taxi from Trivandum International airport.
Interesting Facts and Trivia About Thenmala
Thenmala is undertaken by the government of the state of Kerala. It is well maintained and to this day remains one of the most visited places in the state.
The word 'Thenmala' translates to honey hill. The locals claim that the honey that is found in the area is one of the best and undoubtedly very pure.
Thenmala also uploads the culture of Kerala in the form of statues and mementoes that can be purchased by tourists too.
The deer rehabilitation centre has lots of different kinds of deer's including the sambar deer and barking deer. Tourists can visit this place too.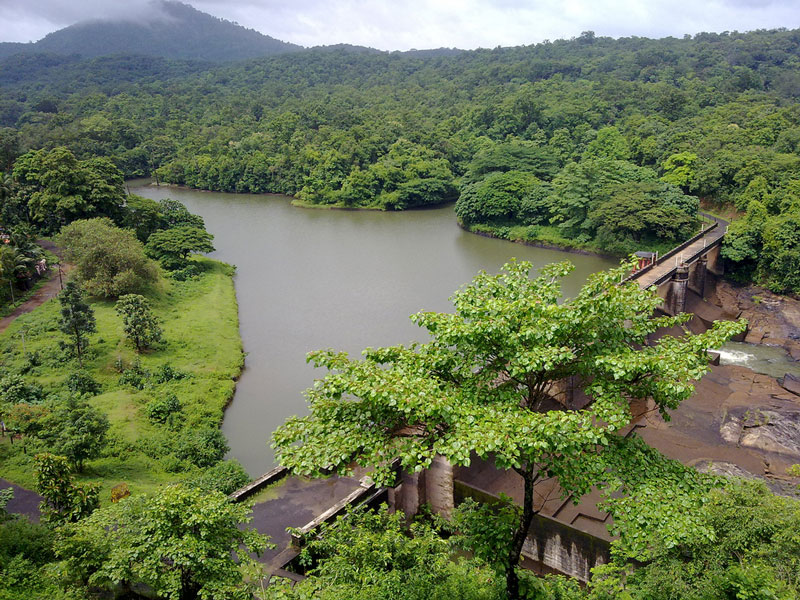 Nearby Attractions
Palaruvi Waterfalls
Thenmala Dam
Ottakal vier
Aryankavu Railway Bridge
Rosemala
Nearby Restaurants
Eco Fort
Palamoottil Bakers
Sabi's Tea Shop
Kalpaka restaurant
KTDC restaurant
Evergreen Cafeteria
Keep this destination on the very top and list and make sure to tick it off as soon as possible. A trip to Thenmala will give you memories to cherish for a lifetime.