If you thought Kerala is all about spices and legendary temples, then God's own country has got some precious surprise for you. Calicut or Kozhikode is one of those places in south India where being a tourist is just not enough. You have to travel to discover this enticing beauty. Located on the Malabar Coast, this city has a much attractive historical background.
The city was a famous trading hub for spices during medieval period. Do you wonder where the famous Portuguese explorer Vasco da Gama landed first when he entered India? Yes, it was Calicut. Calicut was the first location which put us on the international sea route for trade of spices and other goods.
The city now attracts tourists from all over the world and its sandy beaches are a famous spot for all nature lovers. Here's why you should plan a visit to these top four beaches of Calicut:
1. Kozhikode Beach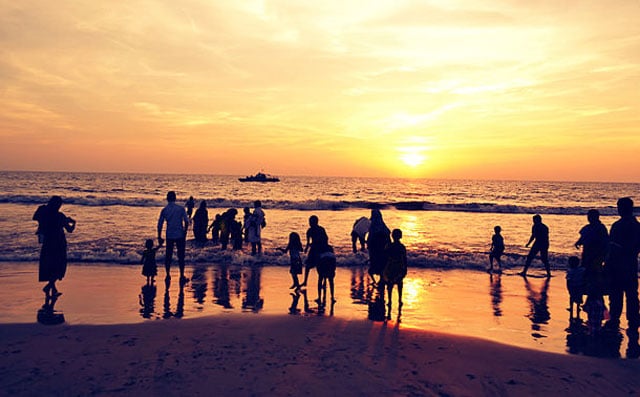 One word which describes the beauty of this beach- Bewitching. Kozhikode beach is located very near to the town (3 Km from railway station) which is why this beach is famous among tourists as well as local people.
The majestic sea tides hitting the shoreline and engulfing the orange-red sun during sunset makes every evening a beguile experience. If you visit the beach in early morning, you might as well get rewarded by a playful show by the resident dolphins.
The beach is famous for an old lighthouse which gives it an ancient tinge. Apart from that, it's a must visit destination for all food lovers and photography enthusiasts.
2. Beypore Beach
Beypore beach is the perfect location if you are looking for a natural hideout-an escapade from the monotony of life. A barefoot walk on the striking golden sands of this beach will reset your mind and soul and a positive energy will start flowing in. This ancient beach is located at a distance of 11 Km from Calicut. You can enjoy swimming in the shallow waters or you can just lie on your back and appreciate the beauty of the beach. For water sports lovers- you can indulge in skiing, parasailing or kayaking. Apart from the adventure and leisure activities, there's something for food lovers too. You just cannot miss eating the delicious 'Kozhikodan Halwa' which will be a treat for your taste buds.
3. Kappad Beach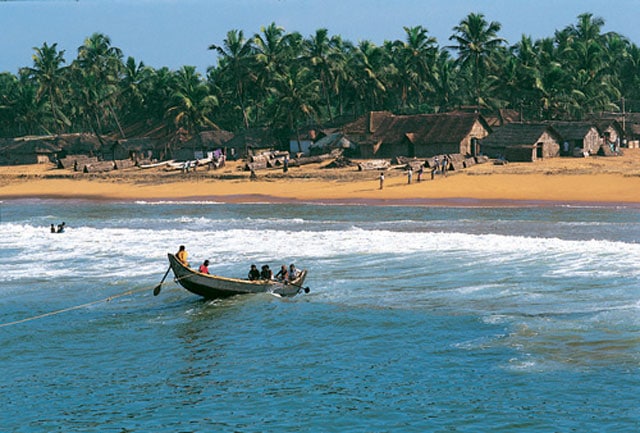 If you want an exhilarating experience, instead of taking a cab take a backwater ride in the Korappuzha River to reach here. After arriving at your destination you will be able to visualize why Kappad beach is voted as the best beach of Calicut. The unmatched beauty of nature, the azure sky meeting the Arabian Sea, the cleanliness and candor of this beach would make you want to own a small hut here. The beach is also famous because this was the shore where Vasco da Gama first landed in India with his sailors. The lush green landscape is magnificent and an ancient stone temple located nearby is another attraction for history lovers.
4. Payyoli Beach
When you can no more breathe the toxic air of the city, head towards this exquisite beach for some fresh oxygen. Not only will you feel energized but this place has an aura of spirituality too. There is calmness in the atmosphere, positivity in the swinging palm trees and serenity in the golden sands of the beach.
The beach is flocked by tourists throughout the year. If you are visiting during the month of November, then you can pay a visit to 'Theeram' centre. It is an initiative taken by the local fishermen for the conservation of Olive Ridley turtles. Payyoli beach is also famous among bird watchers. Hordes of birds are seen in their natural habitat making it a real treat for your eyes.
Since medieval period the city was known as a trade hub. Owing to its rich history, Calicut has emerged as a flourishing centre for domestic as well as international trade. But there's something much more interesting about this place than just being a 'port city'- the city lives through its soul and that sparks a desire to live and celebrate life. Be sure you find yours when you visit Calicut.