Visitor Information
Famous for: Sandy Beach, Tourist Spot, Picnic Spot, Sightseeing, Nesting Ground, Wildlife Sanctuary, Eco-Hut, Ocean Waves.
Entrance Fees:
Visiting Time: No specified timings. Advisable to visit during daytime.
Duration of Visit: It entirely depends on you. Idle duration ranges from one to four hours.
Andaman and Nicobar Islands is one of the seven Union Territories of India, they are actually a group of islands at the juncture of the Bay of Bengal and Andaman Sea. Andaman and Nicobar Islands call for some never had experiences such as snorkelling, scuba diving, deep sea diving and coral reef tour. There are many activities which you can do with your family in a place which is several thousand kilometres away from the Main Landmass of India. The following article is a comprehensive guide to visit the famous Cutbert Bay Beach in Andaman.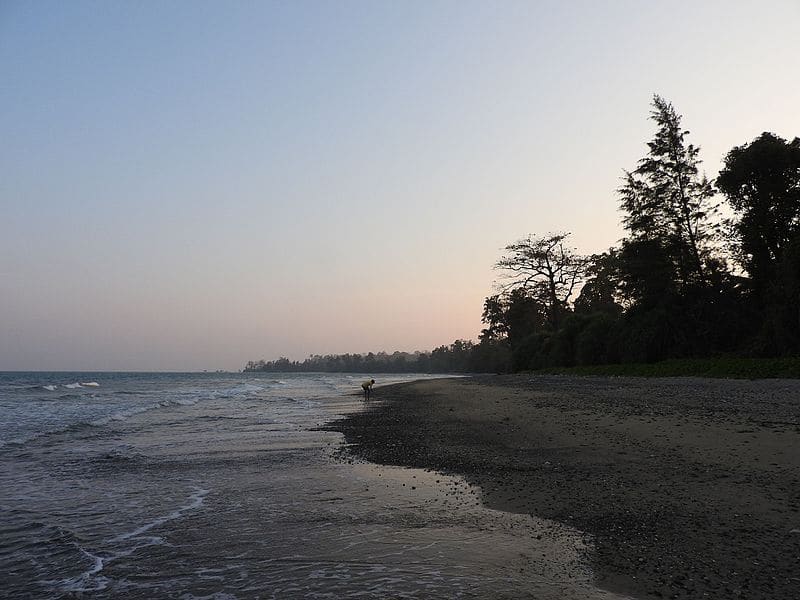 Traveller Tips
Don't forget to take your camera or handicam with you. The beach, mangroves, ocean and the vast stretch of Baratang Island provide a perfect backdrop for some lovely photographs.
Due to the presence of scorching heat, we'll advise you to keep an umbrella with you or wear shades.
Keep yourself well hydrated as the summer heat can cause dehydration.
There aren't much shops or restaurants around, so if you are in for a long day at the beach, it is advisable to pack some food before you go.
Always keep cash in hand, there can be a shortage of ATMs and debit/credit card services at some places.
In addition to tourism, the sandy beaches of Cutbert Bay Beach are also part of a wildlife sanctuary. Make sure to not litter the beach with wrappers and packets. Please respect the environment.
Things To Do
You can avail the excellent accommodation facilities provided by guesthouse Hawksbill Nest.
Make sure to do advance bookings for confirmation.
The islands are peaceful and somewhat detached from the bedlam & confusion of main landmass. One of the best places if you are in a search for some tranquillity.
Get up early in the morning, put on some sportswear, go for a rejuvenating jog on the beach and breath in some fresh air coming from the ocean breeze.
The beach is a perfect picnic spot where you can spend some quality time with your friends and family.
Visit the wildlife sanctuary and observe how the sea turtles use the beach as a nesting ground.
Visit the ever famous Saint Francis Xavier Catholic Church.
Availability Of Guides
The islands are not that densely populated although guides are available on a per day basis. We will advise you to go on your own as you just need the directions from locals or passer-by's to go anywhere.
The weather is quite pleasant around here throughout the year with minimum fluctuations. If you want the goldilocks' phase, then the months of November to Mid-May provide the right weather to visit these picturesque islands. Although it is advisable to avoid the monsoon months. Average Summer Temperature is 30.2 degree Celsius and average winter temperature is 23 degrees Celsius.
How To Reach
Cutbert Bay is 170 kilometres away from Port Blair via NH4 and 90 kilometres via the sea. Port Blair is the capital of the Union Territory of Andaman and Nicobar Islands. Port Blair is connected to the rest of India by air and sea routes. It typically takes 3-4 days via sea to reach Port Blair. It takes about 135 minutes via air from Chennai to reach the capital.
Interesting Facts
Cutbert Bay is famous for its golden sandy beaches.
The Bay is also home to a wildlife sanctuary.
The beaches provide a nesting ground for sea turtles.
Each year many species of turtles come to the beaches of Cutbert Bay to lay their eggs. Most notable varieties are Olive Ridley Turtle and Leatherback Turtle.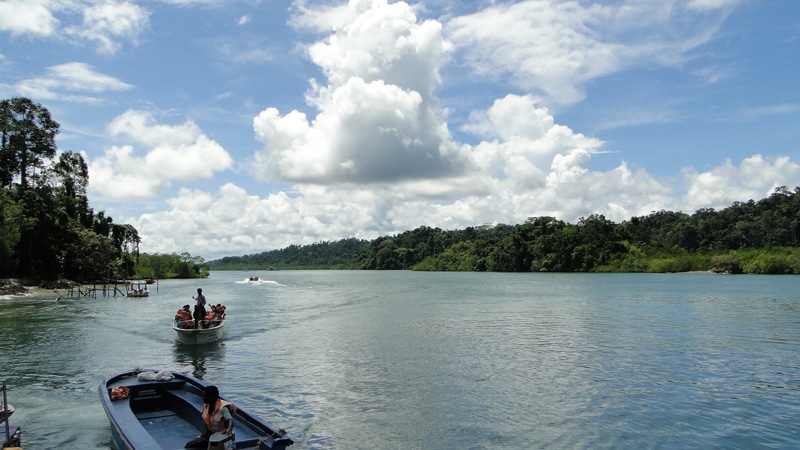 Nearby Attractions
Bharatpur Beach
Neil Islands
Cellular Jail
Limestone Caves
Havelock Islands
Marina Park
Marina Aquarium
Baludera Beach
Parrot Island
Ross Island
Viper Island
Radhanagar Beach
Saint Francis Xavier Catholic Church
Nearby Restaurants
Icy Spicy Restaurant
Gem Continental
Golden Dragon
Paradise Café
Feel Good Restaurant
Annapurna Cafeteria
New Lighthouse Restaurant
Fortune Resort Bay
As we said earlier, there are a myriad of activities which you can do with your family here. A place which is truly several thousand kilometres away from the tension and chaos of the metros. The islands are home to sun-kissed beaches and a rich flora & fauna. For the beach just carry a hammock, a nice book, buy some coconut water and enjoy the fresh breeze of air coming from the palms. Watch the turtles as they come out of the ocean during nights and grab a first-hand experience to handle turtle eggs at the sanctuary. The experience will turn out to be a memorable one.