Karimganj
in
Assam
could be your dream destination if you are seeking a place that spells nature in every inch of the land. Lush greenery around to treat your visual senses and the sounds of the bubbling rivers singing tunes in your ears would make your holiday great in every sense of the word. With Kushiyara River and Longai River to its two sides, the view offered by Karimganj is picturesque. Not only is the place rich in natural beauty, it also has a rich culture. Ruled by various dynasties in the past, the land has a great history tagged to it. You would not want to miss the
top 6 tourist attractions in Karimganj
on your visit here.
1. Chhatachura Range
Originating from the southeastern border of the district of Karimganj, Chhatachura Range forms the district's border in the eastern side with Hailakandi District. Chhatachura Peak at an altitude of 2087 feet is the highest point. Saraspur is the middle section and it is at 1000 feet high. Badarpur at 500 feet altitude is the lowest level.
2. Son Beel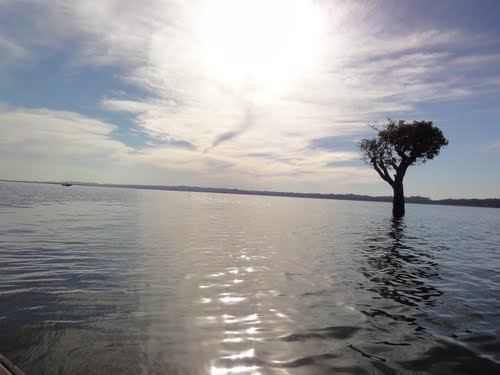 Son Beel
is the largest wetland in the entire district of Karimganj and Southern Assam. The size, however, has been reduced owing to inappropriate handling of the wetland. River Shingla passes through the wetland. The entire place presents a picturesque landscape with hills to Son Beel's east and west.
3. Badarpurghat
Badarpurghat is a historical fort, which is located 25 km from Karimganj. The fort lies on the banks of Barak River and it was constructed by the British.
4. Malegarh Crematorium
A sad but brave reminder of past,
Malegarh Crematorium
is where the soldiers who lost their lives during Sepoy Mutiny were cremated. The year 1857 saw the rise of soldiers against British and during the revolt, more than 50 soldiers sacrificed their lives. If you tour Karimganj, you would sure want to visit the place, which reflect the spirit of the brave hearts.
5. Khashpur
Khashpur is yet another historic site in Karimganj. Located 85 km from Karimganj, Khashpur houses the palace of kings of Kachari. The sprawling tea estate in Khashpur is a treat to your eyes.
6. Eolabari Tea Estate
Karimganj is a beautiful place gifted with the best of nature. Yet another attraction 15 kms from Karimganj is the famous Eolabari Tea Estate. It is a great place to unwind and be close to nature. If you are planning for a quiet weekend, this could be the best destination for you.
Karimganj has various hill ranges namely Adamail range, Duhalia range and it has beautiful rivers such as Kushiyara River and Longai River. The beauty of Karimganj can be gauged by the fact that the train ride covering this stretch is considered one amongst the most picturesque rail routes in India. The stretch measures 162 kms with 585 bridges, 37 tunnels and 600 curves. It is recommended to tourists who visit Barak Valley to take a train ride to enjoy the immense beauty of nature. 'Holidaying' at Karimganj could be a dream come true moment for you.
Some More Tourist Destinations In Assam: