"The land here tells a glorious tale of having survived the ravages of time"
Situated in the Darrang and Sonitpur districts of Assam, the Orang National Park is spread across 78.81 sq km of land and has an interesting historical tale of how it was formed. What began as a land abandoned by the tribes due to the spread of an epidemic has now transformed into a place that even provides shelter to the rare one-horned rhinoceros and the critically endangered Pygmy Hog. The national park is surrounded by the Brahmaputra River on the north. Many (believed to be) man-made water bodies can be found inside the park which are thought of as remains of the old tribe that left ages ago. Nevertheless, the park now boasts of a beautiful landscape that attracts tourists from all over. Interestingly, the landscape of this Assamese national park is so similar to the Kaziranga National Park that Orang is often called 'Mini Kaziranga'.
Climatic Conditions
Orang National Park experiences sutbtropical monsoon during the months of May to September. During the summer season the temperature can reach upto 30˚C on a hot summer afternoon, while the climate is pleasant during morning and night. During winters, the temperature can fall to 5˚C in the morning. Average temperature stays in the range of 15˚C to 25˚C. Humidity varies between 66% to 95%.
Best Time to Visit
The best time to visit Orang is during the months of October to April.
Wildlife & Vegetation
1. Animals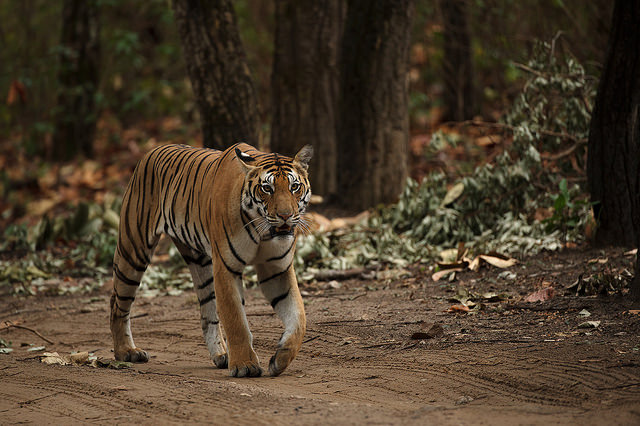 Orang National Park is home to a variety of mammalian species including the rare Great Indian One Horned Rhinoceros and the critically endangered Pygmy Hog (small wild pig). Other mammals that can be found here include the Royal Bengal Tiger, Wild Buffalo, Asiatic Elephant, Wild Boar, Leopards, Jungle Cat, Rhesus Macaque, Small Indian Civet, Otter, Gangetic Dolphin and many others. More than 50 species of fishes are also found here.
2. Reptiles
Turtles and Snakes including python and cobra are the predominant reptilian visitors of the Orang National Park.
3. Birds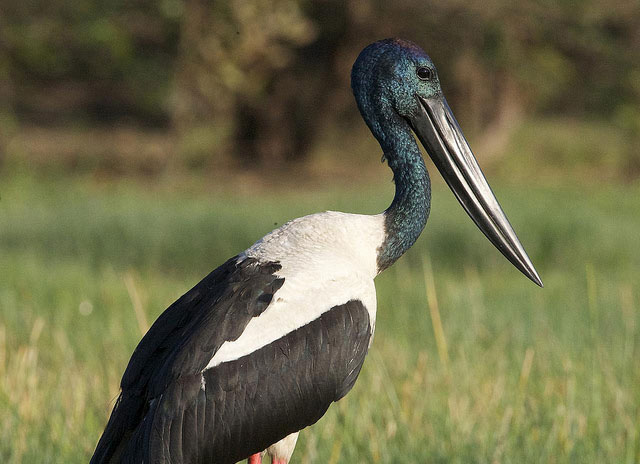 Orang National Park hosts a large population of migratory birds each year. The threatened Bengal Florican is also found here. Other avian fauna that can be spotted in Orang include spot billed pelican, wooly necked stork, mallard, pallas's fishing eagle, rudy shelduck, black necked stork, kingfisher and woodpecker to name a few.
4. Vegetation
The Park comprises of swamps and grasslands and is mainly composed of alluvial flood plains. Orang boasts of rich vegetation consisting of various kinds of forests, aquatic and non-aquatic plants adding to the scenic beauty of the place.
Water hyacinth, Bombax Ceiba, Imperata cylindrica are some of the plant species that can be found here.
Distance Between Nearby and Major Cities
Orang national park is situated close to Tezpur and Guwhati. Both the cities are well connected to other major cities. Distances from the nearby towns and other major cities are as follows:
Tezpur: 50 km via NH 52
Salonibari: 55 km via NH 52
Guwahati: 128 km via NH 52
Sikkim: 620 km via NH 31C
Manipur: 490 km via NH 39
Darjeeling: 550 km via NH 31C
Kolkata: 1062 km via NH 31
Lucknow: 1419 km via NH 31C
Delhi: 1977 km via NH 2
How to Reach:
By air: Nearest airport is at Salonibari village in Tezpur at a distance of 55 km from Orang and LGBI Guwahati which is 150 km away.
By rail: Nearest railheads include Saloni and Rangapara.
By road: Orang National Park can be reached via NH 52 via buses from Tezpur or Guwahati. Tezpur is well connected to other major cities by means of airways and railways both.
Accommodation
The forest dormitory is available for accommodation near the gate. Group accommodations for upto 40 people are also available here, without bedding and food.
Tourist lodge maintained by the forest department can accommodate a maximum of 16 people. Prior reservations are required.
Private hotels and guest houses are also available in Tezpur.
Local Attractions
Orang national park is famous for wildlife viewing.
You can however explore a number of tourist attractions at Tezpur also known as the 'City of Eternal Romance'. Some popular tourist destinations include the picturesque Cole Park that offers a variety of activities such as sports facility, restaurants and walk ways. To take a ride down the history lane, you can visit the Agnigarh hillock on the bank of river Brahmaputra. Another famous tourist destination is the Padum Pukhri lake where one can witness the joyful musical fountain or even enjoy a boat ride!
Other Useful Information
Entry fee: Rs 20 (for Indians); Rs 250 (for foreign nationals)
Timings: 7.30-9.30 am and 2-3pm
A permit from the Divisional Forest Officer, Mangaldoi is essential.
Useful Contact: Divisional Forest Officer, Mangaldoi Wildlife Division, Mangaldai, Darrang, Tel.– 03713- 230022
Range Forest Officer, Rajiv Gandhi Orang National Park, Silbori, Tel.- 03712- 282379