Barpeta
is famously referred to as the '
Land of the Satras
'. During the 16th century, Srimanta Sankardeva and his disciple Shri Madhabdeva launched a vigorous movement to promote Vaishnavite Art and Culture. Barpeta Satra, a renowned Vaishnavite temple was established in the year 1583 and in due course, many other satras were built in the town. Hence, it acquired the names, 'Land of the Satras' and Satranagari. These satras influenced the society in all forms by impacting the culture, lifestyle, politics and the economy. With the passage of time, the satras developed further to become open universities dealing with various branches of education and arts, including music, dance, drama, sculpture, ivory work and many more. The
places to visit in Barpeta
will give you an insight into the culture of the town and also let you enjoy the immense natural beauty of the place.
1. Manas National Park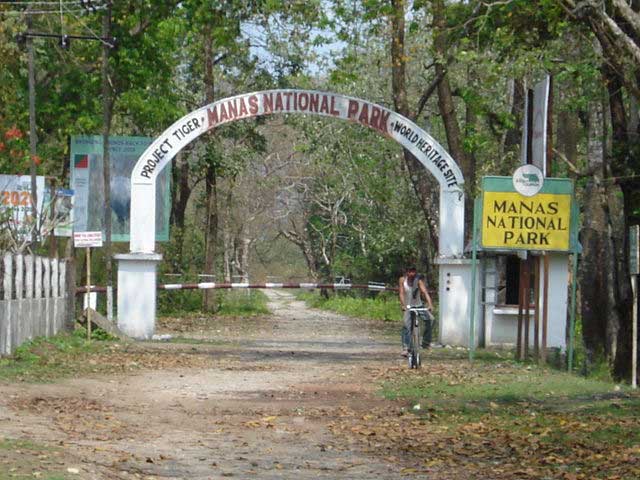 Situated on the foothills of Himalayas,
Manas National Park
covers an area of 2837 sq. km. Declared a reserve forest in the year 1928, the park earned the status of UNESCO's World Heritage site in the year 1988. It earned the status of Biosphere Reserve in 1989. The park is an amazing combination of scenic landscapes and biodiversity. It is home to a wide range of wild animals including tiger, leopard, elephant,
Assam
roof turtle, Bengal florican, Himalayan black bear and golden langur. It is bird watchers' haven as there are more than 300 species of birds. 2. Barpeta Satra
2. Barpeta Satra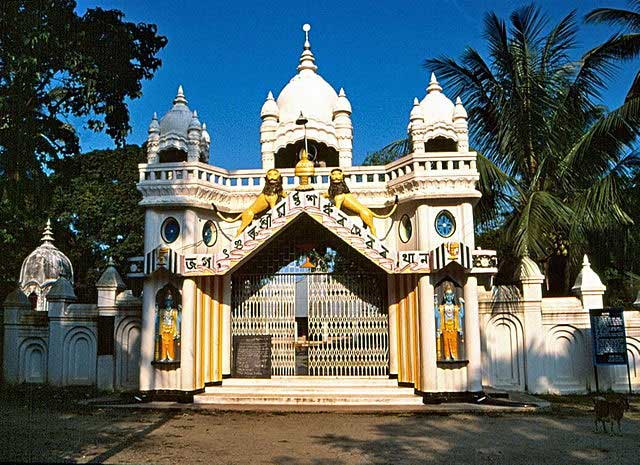 Barpeta Satra is one of the leading attractions in Barpeta. Ever since it was founded by Shri Madhabdeva over 500 years ago, the Satra remains the most influential identity of all Vaishnavite Satras in
Assam
. Kirtan Ghar, the prayer hall is the biggest of halls in Satras across Assam. Kirtan Ghar is a fine specimen of the architectural excellence in Assam during the Medieval period. Tourists from various parts of the world frequent Barpeta Satra.
3. Baghbar Hill
The town Baghbar is situated 20 km from Barpeta. One of the main attractions in Baghbar Hill is a Satra built by Shri Madhabdeva. Hardira Chowk, a battleground here is yet another tourist spot as here was the last battle fought between Ahom army and Burmese soldiers in the year 1822. The hill offers stunning view of Brahmaputra River, which flows from southwest direction in Barpeta. From the hill, you could have spectacular views of Brahmaputra River flowing down from the Majestic Himalayas.
4. Manas River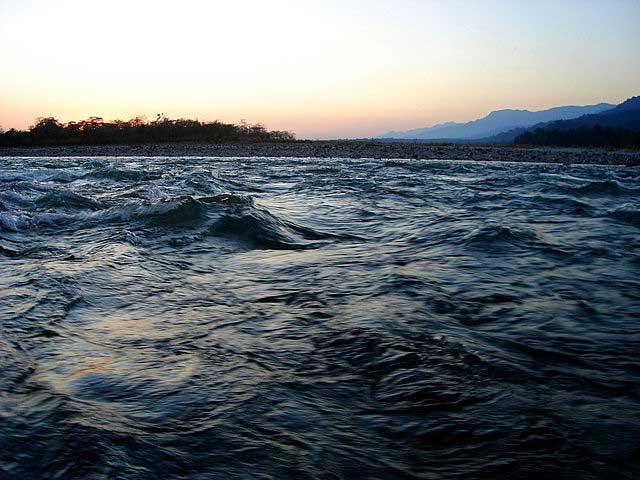 Manas River is yet another river that flows in Barpeta. The trans-boundary river is situated on Himalayan foothills and is a link between South Bhutan and India. Flowing from Bhutan, the river joins Brahmaputra at Jogighopa. Manas National Park offers river rafting facilities in Manas River.
5. Dargah of Syed Shahnur Dewan
Dargah of Syed Shahnur Dewan is situated at Bhella, which is 8 km from Barpeta. Syed Shahnur Dewan was a disciple of Ajan Fakir, a Muslim Sufi saint. It is said that he visited the land during Medieval period and spread the philosophies of Sufi and Islamic religion. With his healing powers, he cured the medical condition related to maternity of Queen Fuleswari, who was Shiva Singha, the Ahom king's wife. Syed Shahnur Dewan was duly rewarded by the king with donations of land and other grants. The details of the same are found in copper plate inscriptions, which were lost when Burma invaded in 1824.
6. Pari Hareswar Devalaya
Pari Hareswar Devalaya is situated in Dubi. This ancient temple is dedicated to Lord Shiva. Shiva Singha, Ahom's king had made grants to the temple measuring 760 puras of land. It is believed that Queen Fuleswari was behind the introduction of Devadasis in temples. Devadasis, the temple dancers performed dances to amuse the deities in the temple. Devadasi-Nritya, a famous dance form, is considered to be originated here.
Barpeta has many more satras. Your faiths apart, the tourist places in Barpeta will unfold a different world, which has a rich cultural past and a glorious natural environment to keep your spirits soaring.
More Tourist Destinations In Assam: