Assam in North East India stands out from the modern cesspool in many, many pleasant ways. Be it the pure air of the place, the long lush harvest grounds, or the people that seem to belong to another era, everything contributes to creating an ambience that transports you into a sort of a fairy land is you are on vacation here. And nothing helps improve that even more than the occasional festivals that arrive at harvest seasons each year, and transform everything with colour and energy all around. While everyone knows about Bihu, there is more to Assam's festival scene than that, chiefly the good food and the fairs that match any big shopping district in human feel. So here we have compiled a list of 7 best of the bests, to direct your tour the next time you're here when its festival season!
1. Karam Puja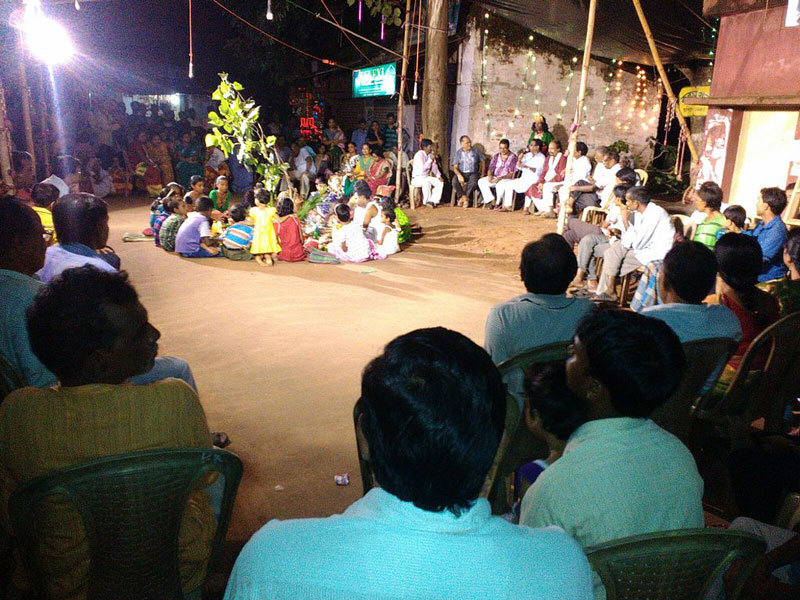 Assam is known far and wide for being an agricultural land, and Karam Puja is the festival that celebrates that means of livelihood. Taking place in August on nights of the auspicious full moon, it pays homage to an agricultural Lord that is believed to ward off evil from peasant families and bring bountiful crops to their fields. It pays much respect to the soil on which crops are grown.
2. Jonbeel Mela
Jonbeel Mela of Assam, India was started more than 5 centuries ago by monarchs of the Ahom dynasty as an event for discussing the politics and matters at hand of the current times. It puts on display a very fine long lost tradition of the old world, the Barter System, where you exchange the goods you have with someone who has something you want but do not have. All members of society come together to celebrate and it is very colourful as a carnival.
3. Baishagu Festival
This festival is a hallmark of the Bodo tribe, the tribals that are now almost extinct and for which these regions are famous for. It is celebrated in the month of the Bengali New Year, in April. Baishagu is the festival that incorporates the globally famous Bihu dance, a dance form that is totally indigenous, and steps are performed by women in sarees with vibrant colours before a huge audience.
4. Ambubasi Mela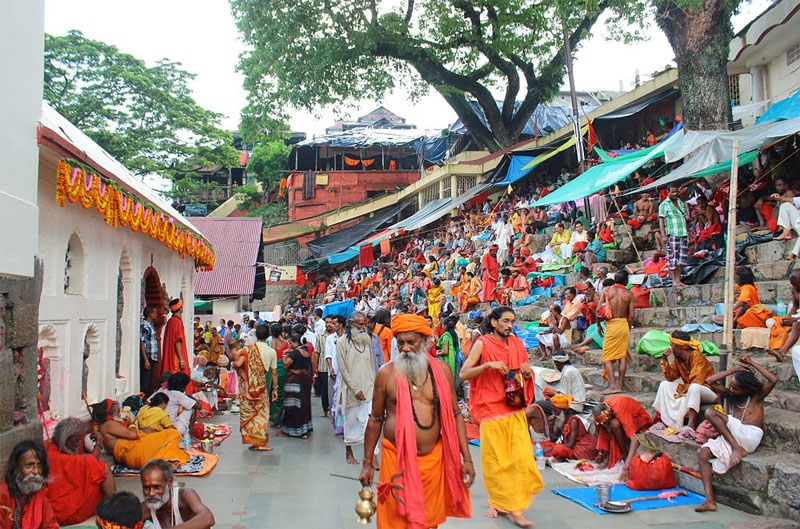 If you wanted a confluence of the two factors that rule the world today, power and women's issues, you get it in this temple festival. It is one spot of 9 worship places dedicated to Hindu power or Shakti goddesses, like the 9 Greek muses on the Delphi mountains. Ambubasi Mela is celebrated at the very famous Kamakhya temple of Assam and marks the menstrual cycle days of the aforesaid goddess over the course of many days.
5. Rongker and Chomangkan Festivals
Rongker and Chomangkan Festivals is celebrated at a time when the world around also springs in festivity, like Punjab and Bengal, in the season of mid spring. This festival belongs to the Karbis, also indigenous to this part of Assam. It is a festival which sees a lot of people, devotees walking along the streets wearing hues like bright pink and carrying decorated umbrellas as the procession of huge crowd passes.
6. Assam Tea Festival
If agriculture is the mainstay of Assamese livelihood, then tea cultivation is the mainstay of Assamese agriculture. And this festival celebrates that very important point. Assam Tea Festival involves both paperwork and stage performances. The first part grapples with improving the current industry, and later is followed up by women who dance and entertain in white sarees with red borders.
7. Bare Saharia Bhaona
Bare Saharia Bhaona concentrates on folk education through entertainment. Through various media like dance, drama, recitation and music on beautiful stages, moral and spiritual messages are propagated through the on looking crowd, with guidance from religious scriptures or the epics.
Assam is one land in India that boasts of perhaps the most number of festivals, and all of them so simple, and yet so enjoyable, you keep wondering where the magic is coming from, and yet don't want to know. As you watch your vacation speed by in front of your eyes, immersed in local flavour, you'll be thanking your lucky stars you came. Maybe you're thinking of returning? I would!