Visitor Information
Famous For: Tourism, Exploring, adventure seekers and Photography.
Entrance Fee: No entry fee is charged for tourists or visitors.
Visiting Time: All days of the week. There is no restriction.
Visit Duration: 1-2 hours for sight-seeing. If you want to explore further, you might want to spend an entire day in the Karmatang beach.
Traveller Tips
The water is not crystal clear or blue; it is rather muddy with brown undertones. If you are repelled by that, it is best you avoid swimming.
The place has lots of trees and along with the water, it becomes the breeding place for mosquitoes and sand flies. Try carrying a mosquito or bug repellent.
Carrying a sunscreen to a beach is a no brainer. Using the cream, you can protect your skin from the harmful ultraviolet rays of the sun.
You need not carry excessive water or food. The facilities that are made available are sure to satisfy you.
Andaman and Nicobar Island has always been known for its scenic beauty and beaches. The lush greenery coupled with amazing tourist spots makes it a quick winner amongst other holiday destinations. The Karmatang beach is an example of the sheer beauty that this union territory possesses. The beach has silver sand and mangrove plants in the area are reasons why most tourists are attracted to this place. As you walk along the beautiful beach, you will never want to head back home.
Things to Do
The Karmatang beach is the perfect place to relax your mind and read the favourite book. There are swings and hammocks that will make your evenings perfect.
There is a park which is very well maintained. It can be the ideal place for you and your family to plan a picnic. Pack some food and get going.
Karmatang beach is ideal to plan a party with your friends. There are small huts constructed in the beach area that are perfect for evening hangouts.
Availability of Guides
You will not need a guide to explore the place. It is better that you do it all by yourself. That way you will enjoy more and make the most of your time.
Best Time to Visit
Tourists visit Andaman all year round. The temperature is pretty moderate and the humidity is almost constant all throughout. The summer months are fine if you do not mind the sun or slightly higher temperatures. It is best to avoid the monsoon time because you might just get stuck in rain or a thunder storm. Try planning the trip between the months of November to May. Your holiday will turn out to be perfect.
How to Reach
From the main city of Mayabunder, it takes about half an hour to reach this beach. The distance is about 13 kilometres. The nearest airport is Port Blair and both buses and cars are readily available. You can also hire a bicycle to ride to the beach. The journey is splendid and very enjoyable.
Interesting Facts and Trivia About the Karmatang Beach
The Karmatang beach is often referred to as the Turtle's Paradise. There are lots of nesting places for turtles in the beach. Most tourists go to this beach to witness this special activity.
If you want to see the mangrove trees and spend some time amidst nature, it is a must to travel by boat from Mayabunder to the Karmatang beach. The scenic beauty will win your heart over.
Apart from picnics or get together, you can also opt for water sports in the beach. The options are endless.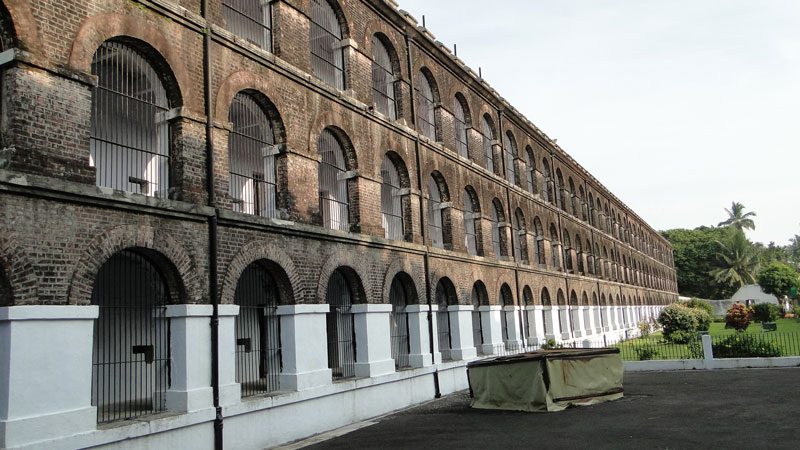 Nearby Attractions
Rampur Beach
Mahatma Gandhi Government College
Avis Island Beach
Cellular Jail
Neil Island
Barren Island
Havelock Island
Rangat
Nearby Restaurants
Government PWD guest house
Hawksbill Nest resort
Anmol Guest house
If you happen to be planning your next holiday to Andaman, keep a long list of places you need to visit and a special place for the Karmatang beach in Mayabunder.