Visitor Information
Famous for: Nature Lovers
Entrance Fee: Entry is free
Visiting Time: Daytime is favorable
Visit Duration: 2-3 hours
Kalapathar is a stunning addition to the Havelock Island itinerary and is beautified quaintly with a charming allure blending the white sand, black rocks and striking seashore. It is christened after the close by Kalapathar village and also the black rocks that can be found near the coast side. If you are visiting Havelock in Andaman, Kalapathar will offer you with an introspective solitude amidst nature and you can also endeavor for a picnic here with your special ones.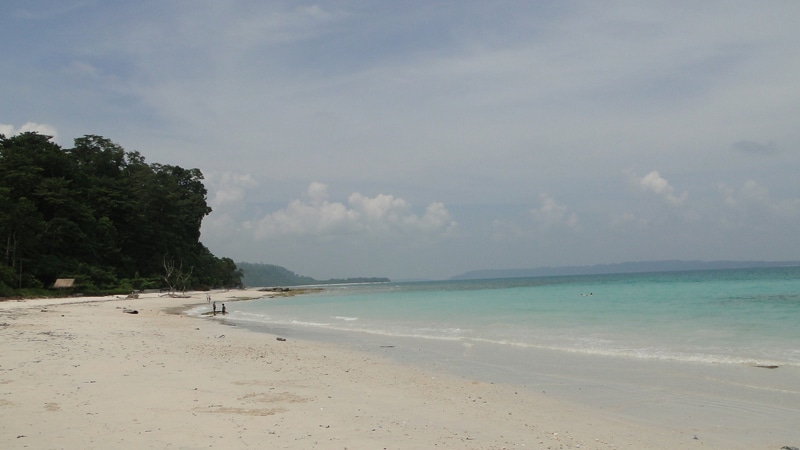 Traveler Tips
You have to carry food and water bottles with yourself since there are no restaurants at Kalapathar Beach, so make sure to buy some food at Havelock and bring that to the beach to enjoy a wonderful picnic with your fellow travelers.
Swimming is not a safe option here as dead coral reefs are often sited here at the beach.
Things to Do
Just relax down, have fun with your friends and family, enjoy a nice tan at this beach away from the crowded shacks of Havelock and it will incredibly appeal your senses with its spectacular exquisiteness and aura.
Take a rejuvenating sun bath here and make sure you click enormous number of pictures as the beach is just a stunning jewel to be in.
Availability of Guides
Guides are not needed here but in case you require a guide to show you the way through here, then it is advised to keep your Andaman tour guide with yourself.
Avoid monsoons and try to organize your journey here in spring, i.e. October to May months which are the idyllic ones to soak in the amazing vibes of Kalapathar Beach and unwind yourself at your trip here.
How to Reach
The beach is merely 10 km from Havelock Island so you can take a short walk or drive your car towards here and then relax down at Kalapathar. Further, to reach Havelock you can take a drive towards the island or either go for the boat services catered at Port Blair for tourists travelling to Havelock Island.
Interesting Facts and Trivia
There are no resorts or beach shacks at Kalapathar Beach as it is planned to leave totally pristine and natural for tourists.
While it is said that most of the tourists exploring Havelock are acquiesced with Radhanagar Beach, Kalapathar Beach is often the one left totally serene and quiet. So, if you love to be in quietude, then this is the ideal site to come at.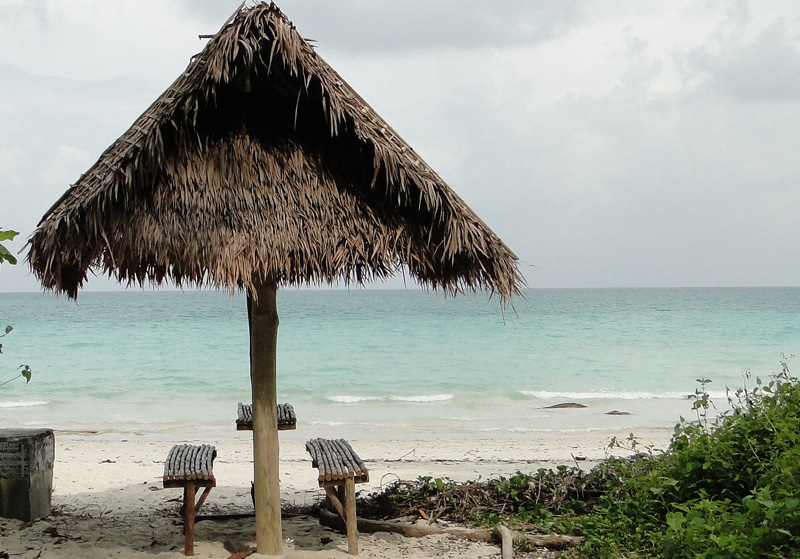 Nearby Attractions
Havelock Island
Elephant Beach
Radhanagar Beach
Corbyn's Beach
Cellular Jail
Neil Island
Blue Corals Drive
Nearby Restaurants
Although Kalapathar Beach is completely in the vicinity of pure solitude, you will find many resorts and restaurants in and around Havelock where you can buy some snacks and drinks beforehand. Some of them are listed are below:
Ocean Tree
Red Snapper
Full Moon Café
Anju Coco
Shakahaar
Golden Spoon
Fluids
Sea Dragon Restaurant
Barefoot Bar & Brasserie
Hence, the lovely Kalapathar Beach is a solitary yet refreshing treat for all nature lovers and is a must to be in if you are visiting Havelock Island. Andaman is incredibly known for its beaches and sea sides and Havelock being a favorite destination for all travelers, has its own store of numerous tiny beaches to tempt you with and Kalapathar Beach is one enigmatic and splendid part of them, thus in case you are at Havelock and wondering to seek out some private moments with your loved ones, or your favorite book, Kalapathar Beach is a fantastic escape to make those wishes and desires true which makes it an alluring treat for anyone. So, plan your trip to Havelock and soak in the charming and beautiful vibes of Kalapathar Beach, happy journey!