Visitor Information
Famous for: Adventure Lovers, Nature Lovers
Entrance Fee: Entry is Free; Charges are there for water sports
Visiting Time: Daytime is Favorable
Visit Duration: 2 to 3 hours
Elephant Beach is one of the known hotspots for snorkeling at Havelock Islands and is a stunningly immaculate site for those who appreciate tranquility and quaintness in their journey. With white sands and flowing aqua to charm you with, this beach is just an easy trek away from Havelock and in case you get tired by the crowdedness of Havelock you can always walk a few miles and relax here quietly. This striking wonder is as gorgeous as the other sea sides of Andaman but the pristine quality of it will certainly leave you mesmerized. So, you can endeavor at snorkeling or just sit down with your fellow travelers and experience the spectacular look of the sea from here.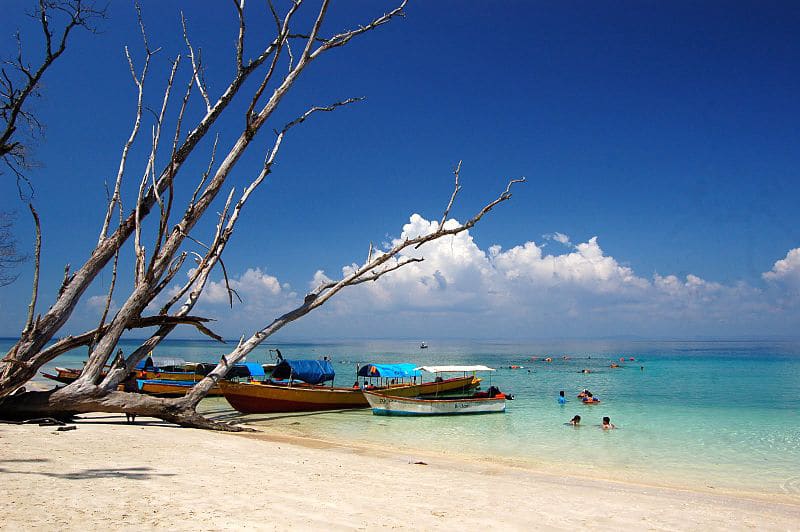 Traveler Tips
Wear your walking shoes as the trail to this beach is easy but through jungle and a pair of fine shoes will help you get through the forest easily.
You can take your water bottles and food to have an amazing picnic near the beach.
Keep in mind all the snorkeling tips and don't try it without a trainer.
Things to Do
As Elephant Beach is the most famed for snorkeling, it is a must sport to try here.
Early dawn and dusk time is the best phases of the day to enjoy this sparkling beach.
Availability of Guides
You have to take your tour guide for Andaman with you as separate guides at the beach may or may not be accessible.
Spring Season is the perfect time to be at Elephant Beach, so October to May i.e. the months of spring, is ideal months to visit this beach.
How to Reach
For reaching Havelock, you can take several ferries and cruises available from Port Blair and jetties are also provided at the island to travel to nearby beaches. You have to arrive at the beach through a short trek or there are also boats available to reach Elephant Beach. You can try cycling towards the beach taking the trail from Havelock and midway you can stop by at Radhanagar Beach and conclude your trip at the Elephant Beach.
Interesting Facts and Trivia about Elephant Beach
The beach has vivid coral reefs which are just dazzling and complement the charm of this place.
It is situated on the northwest coast and adorned with white sand, the rushing waters add to the serenity of this beach.
Elephant Beach is much crowded on one side where the snorkeling activities are organized and on the other side, you will find it complete quiet with the sound of waves tingling in the ears and wonderfully making the beach even more alluring.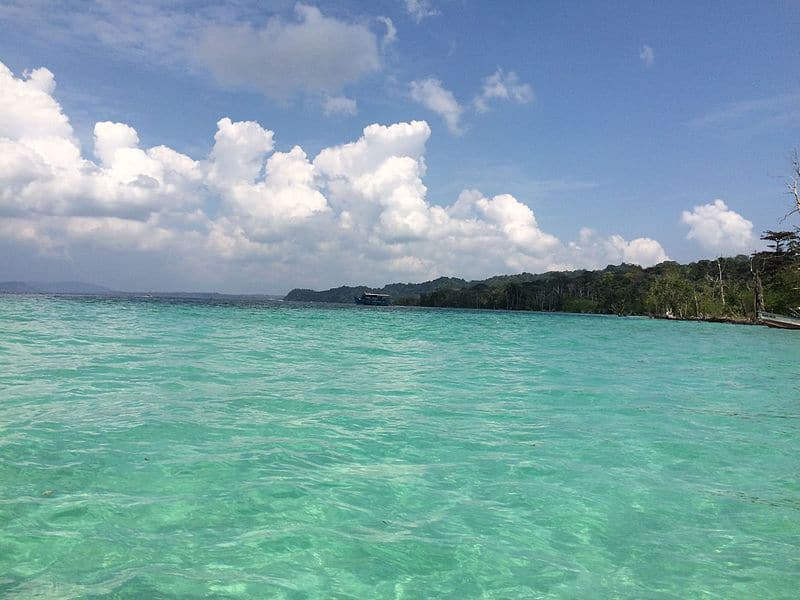 Nearby Attractions
Havelock Island
Radhanagar Beach
Kalapathar Beach
Corbyn's Beach
Cellular Jail
Nearby Restaurants
Ocean Tree Restro
Fat Martian
Clownfish Restaurant
Café Del Mar
Charcoal Restaurant
Welcome
Anju Coco
Hence, Elephant Beach is replete with bright colors and radiance and a peaceful aura that can spellbind anyone visiting it. You can try snorkeling, or take a deep dive into the white waters and then just bask out in the sun which will incredibly take your work stresses away. So, Elephant Beach is a scenic wonder which lets you appreciate nature in its flawless form and just helping you unwind after a long journey in Andaman. While sunset and sunrise are the idyllic times of the day to catch the beauty of this beach, you can spend a whole day here taking part in activities, having a picnic here with your friends and family and then after witnessing a charming sunset you can happily take back the quaint landscape that left you in awe! Happy journey!